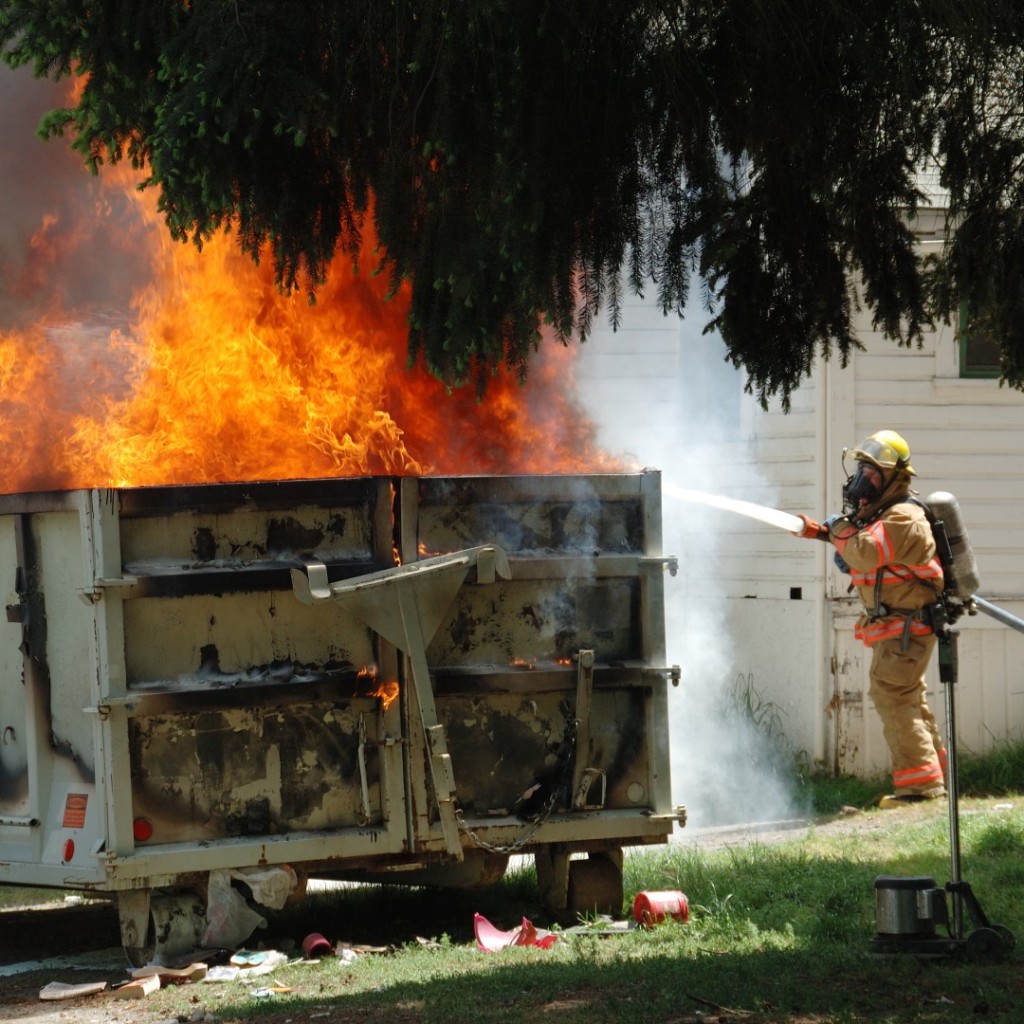 There is an old saying that says that the definition of competent is understanding where your own personal competence ends, and one thing is for certain, the 2016 GOP primary has made many a smart person look foolish.
Like him or not, Donald Trump has blown up the rule book and disrupted the political process like no one in recent history. Even in the rough and tumble world of politics, there traditionally exists an almost Marquess de Queensberry sense of order, both to how campaigns operate and to how elections game out. For example, here in Florida, there is an alignment that provides some guidance on how certain types of candidates will fare in different parts of the state.
Let's say the race had come down to Marco Rubio and Jeb Bush. In this scenario, you could make some basic assumptions: Bush, an older established candidate running some on his brother's record, would probably do well in places like Jacksonville, the Panhandle, maybe even Tampa, where the military/veterans vote is quite prominent. You could see Rubio doing well in places like South Florida, as well in areas with younger voters — Orlando for example. You could predict how a more conservative candidate, like a Ted Cruz, could follow the Newt Gingrich model — which carried him to a win in 30+ counties, focusing on the smaller, interior counties in the state as a foothold for his candidacy.
This is the game the Republican Party played when deciding whether to go to a winner-take-all model. With two strong Florida candidates, and the likelihood that only one would make it this far, one could fairly assume whichever one standing would come home March 15 with a post-Super Tuesday head of steam, and Florida would be that big prize that could propel Bush or Rubio from candidate with momentum to presumptive nominee. Looking at the field, and the history of primaries, this made a lot of sense.
That's how politics works. You make informed assumptions based on data and history. It is why at this point, the Democratic contest is so predictable. Florida's Democratic primary electorate is older and moderately diverse for a primary state — two things that play right into the Hillary Clinton alignment. I feel like I could predict, with some degree of certainty, exactly where she will crush Bernie Sanders, where she beats him, and where he might sneak votes. But regardless, the odds of her winning the state by somewhere between 20 and 30 points are high.
And that's how it probably would have worked on the GOP side too — until Donald Trump lit a huge match and casually dropped it in the GOP primary dumpster. His coalition is much harder to define, particularly from a regional standpoint. He's managed to marry a coalition of nativist xenophobic voters with people legitimately disaffected by the modern economy — and it is the latter that, in many ways, is the unpredictable force. Frankly, the new global economy isn't designed well for people who grew up in an era where a high school diploma would lead to a good job in a factory with a salary that would allow you to own a home, a car, and help send your kids to college. Wages are lower, job security is nonexistent, and anxiety is high.
In the past, these economically compressed voters would splinter into camps — evangelicals, social conservatives, libertarians — and on my side, they gravitate to the whoever is holding down the more economically populist wing (Sanders, Howard Dean, etc.). But when you bring them together and you marry them with the nativists, all of the sudden, the two become a force. Right now, Trump is what unites them.
Can someone in Florida stop Trump? First, for the sake of the nation, I hope so. But more importantly to the Florida question — can the larger field do something more nationally to change the conversation, to break up the marriage of those groups and give them other outlets. That is not a Florida-specific question — and that's why it is hard to say that one key or another is the way someone beats Trump here. They beat Trump here by changing the conversation nationally.
And God knows people have tried. Trump has been "dead" more times than most candidates have been alive, but because of his coalition, he's never actually been dead. Nothing has broken it yet — though in the last week or so, there is some evidence that Cruz might be creating some cracks. Yet, as I said at the beginning, if competence is understanding the depths of your own, Trump has proved many of us a fool and probably will again. Or maybe more succinctly, as one good friend and smart GOP operative said to me this week, "the problem Steve, they are having a totally different conversation in a totally different language than the rest of us."
Could Rubio pull it off absent a national shift in the race? Maybe, but unlikely. Could Trump slip enough nationally to give Rubio an opening here? That is the more likely outcome, and what we'll spend the next week watching.
Florida Primary 101
With all that being said, here are a few facts and figures about the primary:
The GOP primary is very I-4 centric. Almost half of the vote will come from the Tampa and Orlando media markets — and the good news, the big counties in these markets tend to report quickly. Add Jacksonville and Miami, and you have almost 70 percent. The latter is made up primarily of Broward and Miami-Dade counties, which typically report on its own timeline, which could mean sometime during the week of March 15. If Rubio is narrow-to-moderately behind in the returns counted by 7:30, expect a really, really, really long night — and possibly morning as well. If he is ahead here, given his strength in Miami, he's likely headed for a good night.
Largest county in GOP Primary: Miami-Dade. And the good news for Rubio world, absentee returns from there are fairly strong. The bad news: some of them are probably very early returns which he may bleed some to Jeb. Pinellas is a close second, and given the number of people who vote by mail there, will also be a significant early indicator.
The 10 largest counties in the GOP primary will account for between 45 and 50 percent of the vote in 2016. Mitt Romney carried every single one of them in 2012.
The 27 smallest counties in the primary — all carried by Newt Gingrich, account for just 3 percent of all the votes. Even if Cruz/Trump run up the score in these counties, there isn't a lot to be gained.
Between 8-9% of the vote will still be voting when the first returns are published, as the Panama City, Pensacola and western part of the Tallahassee media market are in the Central time zone. Intuitively that should be a late rush for Trump, but as the beginning of this piece indicates, intuition is pretty useless this year. Worth noting — the Pensacola media market, which will be among the last to report, was one of just three media markets carried by Gingrich. Here is where I will be curious if Cruz can cut into what should be Trump country.
Early Indicators
So rather than try to game out how the state will play out, in addition to above, here are a few things I will look for early in the night:
Pasco County — Brian Corley, the Supervisor of Elections in Pasco, is a cult hero of the hack class. He probably runs one of the best shops in the country, but the thing we all love about him, he is the first to report. We will know the results of the early and absentee ballots in Pasco, which could be 60-70% of all the votes cast there by 7:00:01 EST. For the uninitiated, Pasco is a suburban/exurban county just north of Tampa and Clearwater. It has a significant retiree population, a large number of veterans, areas that are quite rural, as well as more upscale, bedroom-type communities of people who commute to work. Because of this, no county in the last three major GOP statewide primaries has come closest to the actual statewide outcome. Therefore, if it is a race in Pasco at 7:00:01 EST, it will be a race. If Trump is cruising, it's a bad sign for the sane camp.
Pinellas County — Pinellas has become almost exclusively a vote by mail county. It wouldn't surprise me if 75-80% of all the votes in this county — the second largest for GOP primary elections, are vote-by-mail. And those returns should be posted relatively quickly after 7 p.m. It had been a decent bellwether, except in 2012 when it went far more Romney than the state as a whole.
Duval County — Jacksonville was the largest county in Florida in 2012 to almost vote for Gingrich. The Romney margin was just over 1,000 votes. This is old school Bush territory, but Trump blew out a massive rally a few months back. I suspect the candidates will all make at least one more stop here before 3/15. Another well run elections office, absentee ballots should report fairly quickly after 7, so whether Trump leads — and how big he leads by, should give a sense of whether this is a good night for him.
Brevard County — An often overlooked county, it is one of three Florida counties (Pasco and St. Lucie being the others) whose final vote margin for the winner has come within 5 percent of the statewide result in the last three statewide. It is also between 4 and 5 percent of the total statewide vote, and tends to report in a bunch. Check out this expansive Space Coast county early for some direction.
Lee County — From my perspective, Lee County (Fort Myers) is one of the most exciting places to watch this year. There are pockets of significant wealth, there are areas wrecked by the housing bubble that has never really recovered, and there is still a substantial rural presence. Romney carried the county by a wide 17+ point margin, but in 2010, Rick Scott won the primary there by over 20. In the early voting, there are signs of a healthy Trump turnout, with many voters with little or no previous primary voting history showing up, and one leading Republican in the area telling me there is a very strong Trump vibe.
Miami-Dade — This one seems pretty obvious, and is probably the most important piece for Rubio, but I listed it later because if history is a guide, odds are it will report later in the night. Dade County was Romney's strongest, both regarding vote share and raw votes. While it is roughly 7 percent of all GOP votes, it was 9 percent of Mitt's vote total. Rubio probably needs to exceed that to squeeze out a close win. Dade has been known to deliver some significant margins in primaries. In 2010, it nearly carried McCollum over Scott, despite Scott winning the vast majority of counties.
The intangibles:
There are many, but for me, just two I am watching:
Momentum — Momentum matters more than anything this time of year. Trump does seem to be somewhat stalled out, even though he's winning states. Cruz appears to have it, despite what his college roommate (@clmazin on Twitter) says about him, and Rubio seems to be in a bit of a bog — Can Marco win Florida just on home court advantage, or does Cruz get a bit of a bump in the anti-Trump crowd.
Cruz — Momentum plays right into the Cruz question — how does the late decision by Cruz to play in Florida impact the outcome. Conventional wisdom is it hurts Marco, but I am not so sure, nor do I necessarily believe despite what they tell the press that killing Rubio is their real goal. Admittedly, I think Cruz's reputation as a less than trustworthy actor makes me question most of his statements. That being said, Trump winning Florida and Ohio puts him in the driver's seat, while Rubio winning throws the thing back into the blender. Given that Cruz seems to be picking off parts of the Trump coalition in states where he is winning, depending how and where he is playing, he might actually help Rubio here. And either way, it helps Cruz: Help Marco to a win, and Cruz likely goes to a muddled convention with the second biggest chunk of delegates. Kill Marco off, and it is Cruz versus Trump.
I know that is a lot, but this really is a pretty complicated deal this year. But all that being said, how Florida goes will likely determine whether we are headed for a Trump nomination or a contested primary.