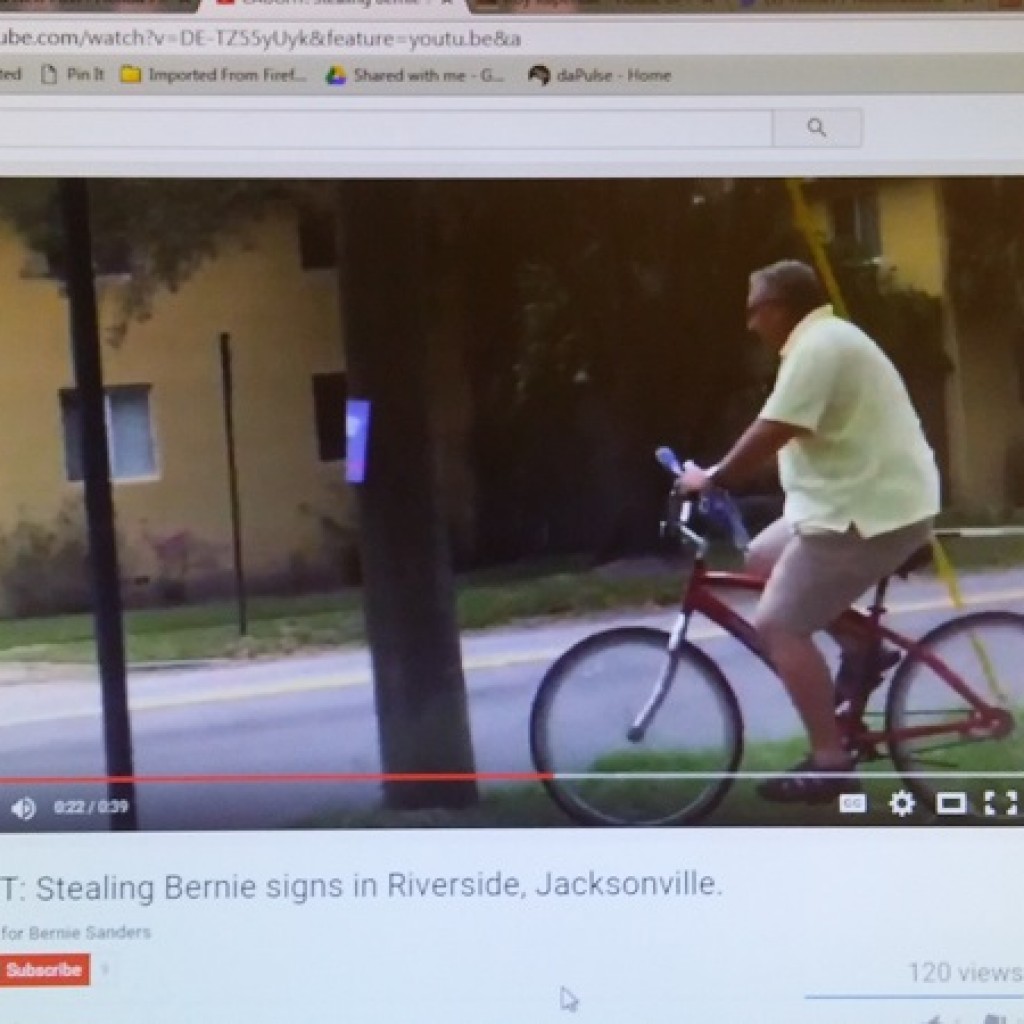 The Jax for Bernie Sanders campaign is circulating a video that shows an unidentified man on a bicycle taking down Bernie Sanders campaign signs.
You can check out the short clip on YouTube.
According to the poster, "This occurred less than 10 minutes from the Jacksonville campaign office. People have been complaining to the office that their signs have been going missing and requesting new ones."
The man is also caught on video saying what sounds like "You're a bunch of freaks!" to the Sanders supporters (who took video of him from a moving car in the Riverside neighborhood).
Stealing campaign signs is a time-honored Florida tradition, of course. (It's also a Class C misdemeanor.)
However, it's rare to catch offenders in the act.