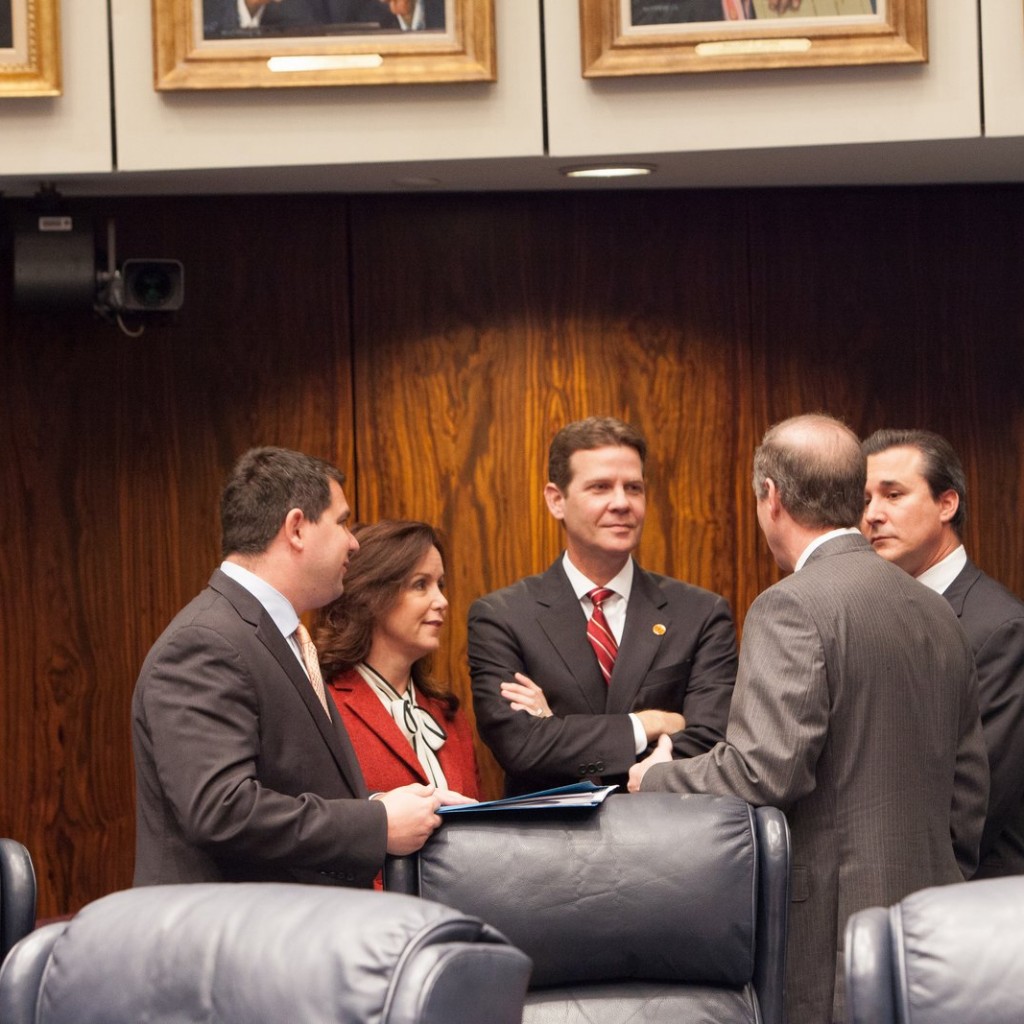 For Lizbeth Benacquisto, the 2016 Legislative Session was filled with wins.
She backed legislation to create universal school choice, supported a proposal allowing Floridians to break into a vehicle to rescue a person in distress or an unattended animal, and backed a bill requiring insurers to take a proactive approach to paying out life insurance policies.
All of her priority legislation cleared the Legislature. Four bills, including on aimed at eliminating the state's rape kit backlog, have already been signed into law.
The passage of that bill may have been the Fort Myers Republican's proudest achievement during the annual 60-day Legislative Session. This bill unanimously passed the House and Senate, and Gov. Rick Scott signed it into law on March 23.
"This legislation will provide thousands of women with a renewed sense of safety and closure as they heal from the horrific crime of rape," Scott said in a prepared statement.
The backlog is an issue Benacquisto has been following for two years. She said a friend first raised the issue of the national backlog. The conversation piqued her interest, and she said she worked with lawmakers in 2015 to make sure money was set aside to find out how many untested kits there were in the state.
The number that came back was staggering. The Florida Department of Law Enforcement revealed that there were more than 13,000 untested rape kits statewide.
"It was very jarring. Every one of those kits represents a person who was victimized, who did not, in many cases, bring their perpetrator to justice," Benacquisto said. "It sent a terrible message to victims. We need to let them know they matter."
Benacquisto said she worked with her colleagues to draft legislation that would not just clear the backlog, but make sure it didn't happen again. It was a top priority for Attorney General Pam Bondi, who this year pledged to work with lawmakers to set aside the necessary resources to end the backlog.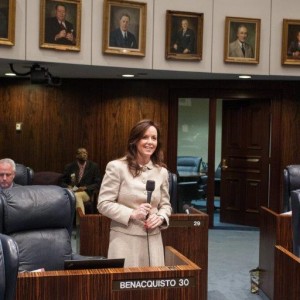 The legislation, which was sponsored by Rep. Janet Adkins in the House, requires rape kits be sent to the statewide crime labs for testing within 30 days after a law enforcement agency receives it. The lab then has 120 days to test the kit.
Lawmakers also included $10.7 million in the state budget to begin testing the unprocessed kits. Scott signed the fiscal 2016-17 budget on March 17.
"As a career prosecutor, I have seen first-hand the heartache caused by sexual assault, and this important public safety legislation and state funding are significant steps toward bringing more predators to justice and helping victims heal," said Bondi in her March 25 weekly newsletter. "We know we will not solve this problem overnight. The challenge is great, but with this legislation and the new funding we will test these kits and bring justice and healing."
Benacquisto said the bill, which goes into effect July 1, sends an "incredibly strong message" to victims that the state is on their side. She said the response to the legislation had been overwhelming.
"It's an immense sense of gratitude," she said. "The credit belongs to everyone."
While the rape kit bill is one of the first things people ask about when she talks about the Legislative Session, Benacquisto said she's proud of every bill she carried this Legislative Session.
Benacquisto said a proposal requiring insurers to be proactive when it comes to paying out life insurance policies could have a big impact on Floridians.
The bill requires companies to compare their policy rolls with the master death file, and payout benefits. Under current law, insurers can wait until a beneficiaries contact them before they pay out the policy.
Legislative leaders sent the bill to the governor on March 28. He has until April 12 to act on it.
Benacquisto may have had more wins than losses this Legislative Session, but that doesn't mean she doesn't have regrets. She said her biggest regret of the 2016 Legislative Session was that lawmakers couldn't pass a claims bill to compensate Victor Barahona.
Sen. Anitere Flores sponsored the measure. The Miami Republican said Victor and his twin sister, Nubia, were abused by their former adoptive parents. His sister did not survive the abuse.
The Department of Children and Families paid $1.25 million to Victor for the way they were treated, according to a WFSU report. However, a claims bill was needed to pay the remaining $5 million settlement.
"I wish we would have taken care of that bill. That poor boy is not being taken care of since we haven't passed the claims bill," she said. "That was the real disappointment."
She's hopeful the bill will come back again next year, and that the Legislature will approve it.
And if the Senate does consider the bill, Benacquisto is hoping she can be there to help get it to the finish line. She is once again running for state Senate, this time in the newly drawn Senate District 27. If she wins, she'll serve a four-year term, her first since she was first elected in 2010.