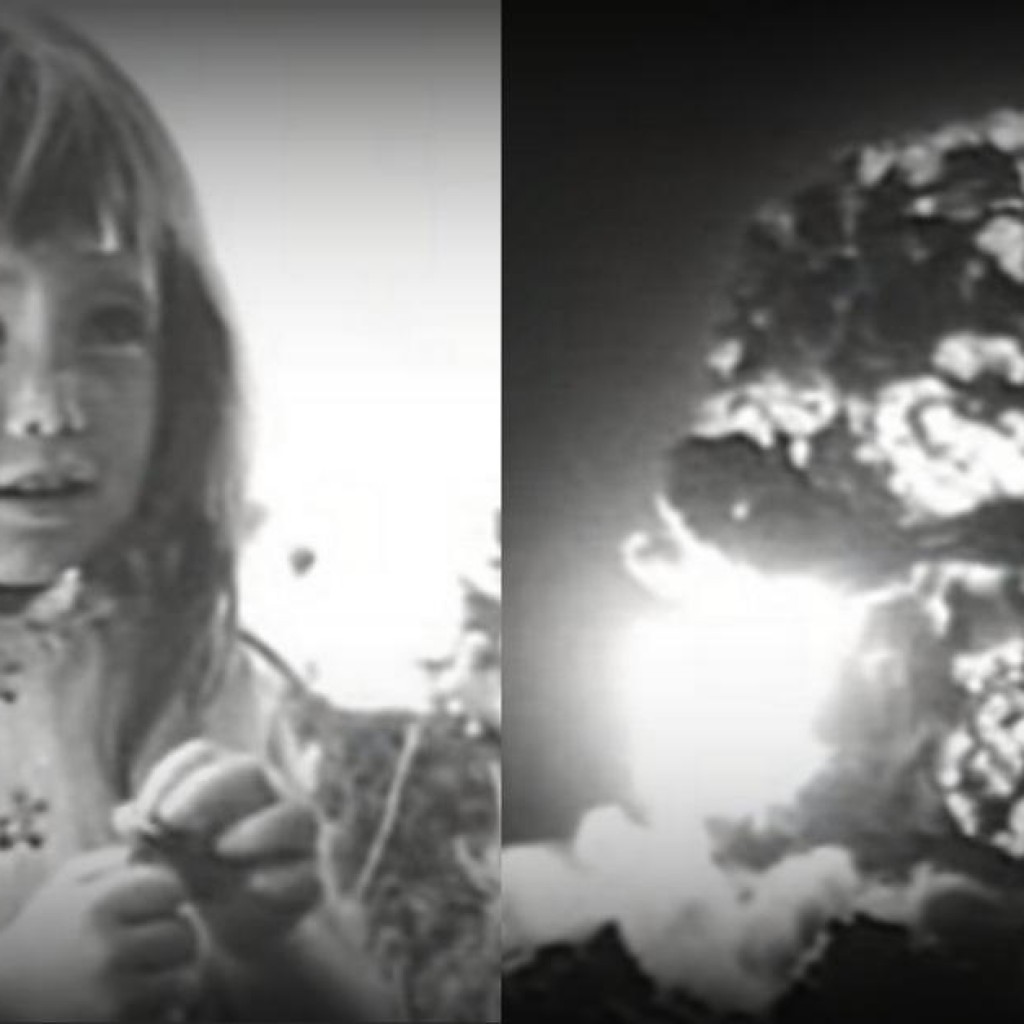 Is it time to recycle the daisy ad?
The most effective political spot ever filmed begins with a precious little girl pulling petals from a flower, counting them imperfectly. It segues to a man's harsh voice counting down from 10. The child's face dissolves into the hideous sight and sound of an H-bomb test.
"These are the stakes," says another voice — the familiar one of the president of the United States. "To make a world in which all of God's children can live or to go into the darkness. We must either love each other or we must die."
"Vote for President Johnson on Nov. 3," says an announcer. "The stakes are too high for you to stay home."
The ad did not mention Barry Goldwater, Johnson's arch-conservative, hawkish Republican opponent, and it was pulled after running only once. But nearly everyone saw it in news replays, and it contributed enormously to LBJ's landslide victory in November 1964.
The message was that Goldwater shouldn't be trusted with the nuclear codes. He had, in fact, suggested the use of low-yield nuclear weapons in Vietnam.
Anyone old enough to have seen the ad will never forget it. For everyone else, it's on YouTube. Search for "daisy ad."
There is now a candidate for president, presently leading the race for his party's nomination, whose reckless talk about nuclear weapons makes Goldwater look rather like a peacenik.
That candidate has suggested that South Korea and Japan should be encouraged to develop their own nuclear arsenals so as to shoulder a greater load of their own defense, which is now guaranteed by the United States.
"At some point, we cannot be the policeman of the world," Donald Trump said. "And unfortunately, we have a nuclear world now … Now, wouldn't you rather, in a certain sense, have Japan have nuclear weapons when North Korea has nuclear weapons?"
No, we wouldn't. And neither would Japan, which promptly cited its prudent policy of never possessing them.
As for the two Koreas, what does Trump suppose that the North's manic dictator Kim Jong Un would do with his nukes should he see or suspect South Korea actually undertaking to develop one? Trump is practically goading the tyrant to use one now.
The problem, of course, is that Trump shoots from the lip, whether the subject is war, women, abortion, or anything else. As The Washington Post columnist Katherine Parker put it, "The man either can't or won't think before speaking."
Newt Gingrich, a supporter, acknowledged that Trump doesn't see that "being president of the United States is a team sport that requires a stable personality that allows other people to help him."
That too many nations already have nuclear weapons hardly makes a case that others should. It means just the opposite.
Nuclear nonproliferation is a long-standing, bipartisan policy that we share with all our allies as well as such less-friendly nations as Russia and China. It's why we assembled a coalition to enforce the sanctions that pressured Iran into forsaking its own pursuit of a nuclear arsenal.
"We don't want somebody in the Oval Office who doesn't recognize how important that is," President Barack Obama said Friday at the close of a summit meeting on nuclear security.
"Even those countries that are used to a carnival atmosphere in their own politics want sobriety and clarity when it comes to U.S. elections because they understand that the president of the United States needs to know what's going on around the world," the president said.
The next president, heaven forbid, could be someone who not only doesn't know but doesn't seem to care that he doesn't know.
The only one thing worse than ignorance in politics is the willful stupidity of a candidate who assumes that his gut instincts are all the knowledge he needs.
Trump's interview with The Washington Post's editorial board was so jaw-dropping that the newspaper posted the full transcript online. Click here to read it.
Typical of his dissembling and evasion was his answer to a timely question about whether "it's a problem that the percentage of blacks in prison is higher than whites, and what do you think is the root of that situation?"
Trump wouldn't say. Asked a second time, he still wouldn't say. Asked directly whether he believes there are "disparities in law enforcement," this is what he finally did say:
"I've read where there are and I've read where there aren't. I mean, I've read both. And, you know, I have no opinion on that."
On climate change: "Perhaps there's a minor effect, but I'm not a big believer in man-made climate change … to me, the biggest risk is nuclear weapons."
And then he went out and dialed that risk up yet another notch.
Ten, nine, eight, seven …
• • •
Martin Dyckman is a retired associate editor of the St. Petersburg Times. He lives in suburban Asheville, North Carolina.