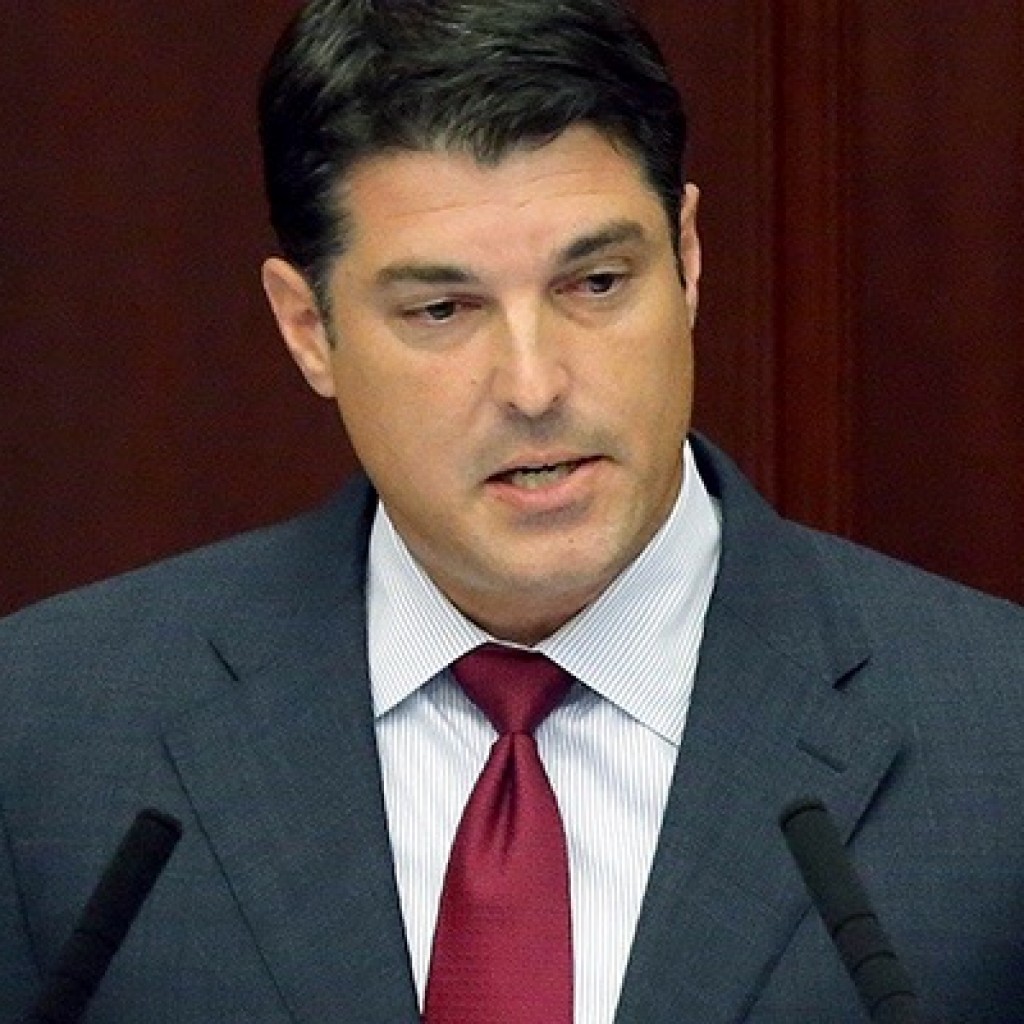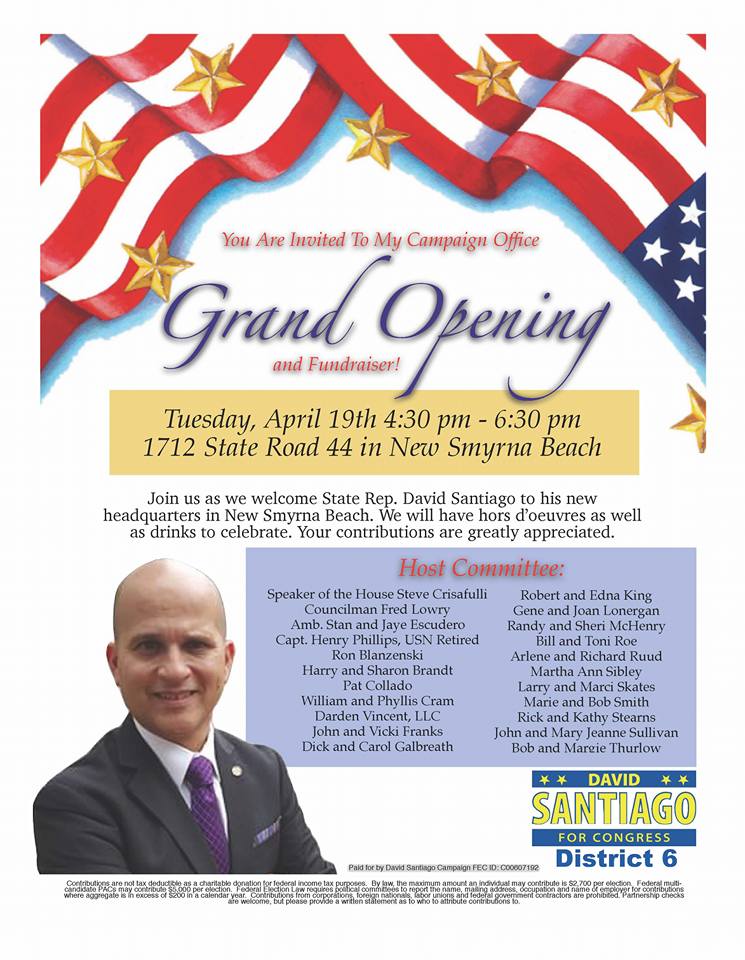 In the CD 6 GOP race, David Santiago is making big moves.
Tuesday, we learned that Jacksonville Mayor Lenny Curry will be the special guest at a Santiago "meet and greet" next week at Jacksonville's posh River Club.
Wednesday, we learned of more star power behind Santiago.
House Speaker Steve Crisafulli will be present April 19 at the Grand Opening of Santiago's New Smyrna Beach campaign office, for an event that doubles as a fundraiser.
As we noted Tuesday, Santiago is the choice of many prominent names in the statewide GOP for this seat. He's been an effective legislator, and has also been major in the party's Hispanic outreach efforts in recent years.
Clearly, loyalty and effectiveness are their own rewards.