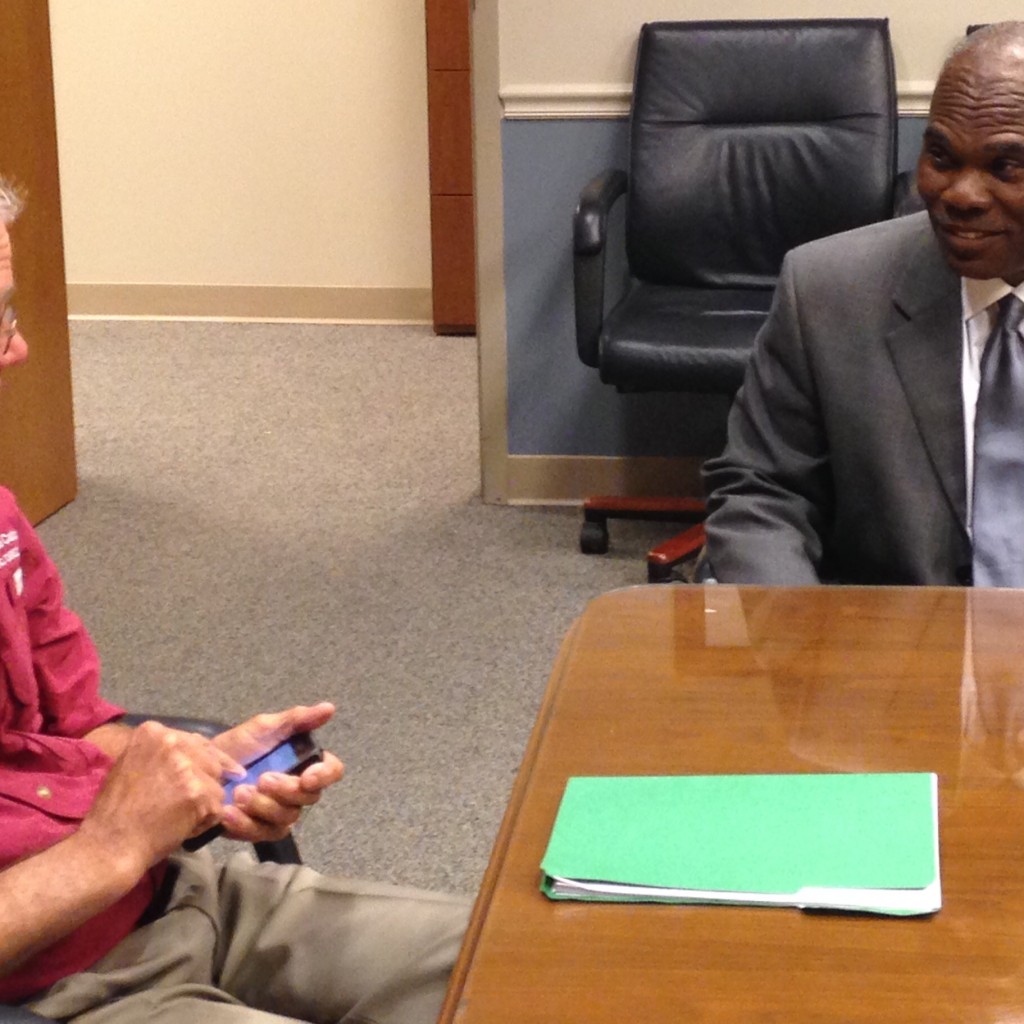 Headed into Monday, Doyle Carter trailed John Crescimbeni in the pledge count in their Jacksonville City Council VP race 6 to 4. And Monday closed with the same tally.
Carter held a half hour long meeting with District 7 Councilman Reggie Gaffney, whose pledge would have been seen as a bellwether for support from the nine Council members (including four African-American Democrats from Districts 7 through 10) previously uncommitted.
However, after a meeting that addressed topics ranging from downtown development and the Jacksonville Journey to crime and Hemming Park, Carter couldn't close the deal, as Gaffney said he owed Crescimbeni the respect of a meeting, and that he might have an answer for Carter by the middle of next week.
With various people looking on, such as Councilman Tommy Hazouri and Council VP Lori Boyer, who backs Crescimbeni, it could have been argued that getting Gaffney's backing would have been a sign of viability for the Carter candidacy.
That sign was, at least temporarily, deferred.
As is so often the case with these so-called Council Leadership meetings, the most interesting bit of dialogue was the inside baseball.
Gaffney said that he'd "been told" or heard "hearsay" that Carter had a habit of "putting [his] name in the hat" only to "withdraw."
Gaffney's concern: "if you plan to do the same thing this time."
Carter replied that "before," he "never did anything but say I was interested in leadership."
With Crescimbeni needing four pledges, it will be interesting to see what transpires from the eventual Gaffney/Crescimbeni noticed meeting.
Carter will hope to have better luck pitching Joyce Morgan on Tuesday morning, though the speculation is that Morgan is more likely to go with Crescimbeni, a fellow Democrat who lives in her Arlington district.