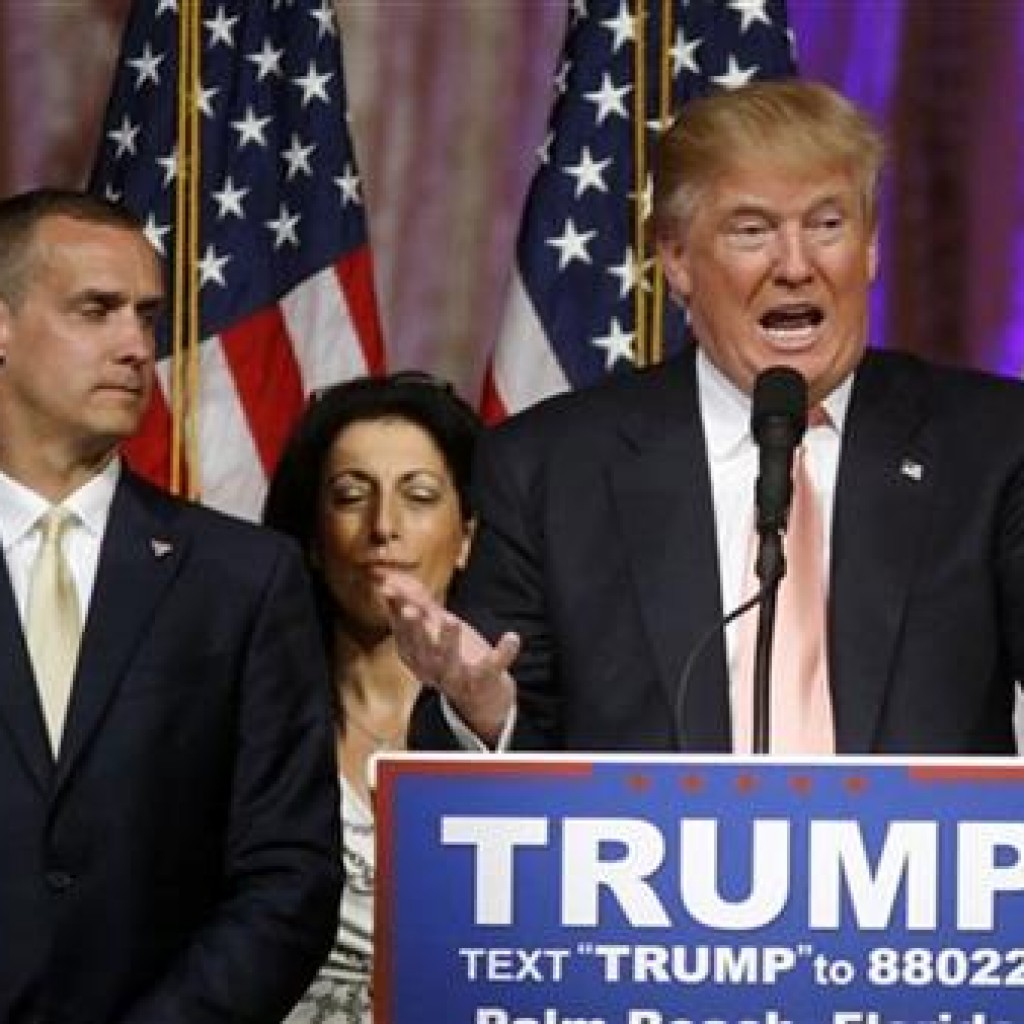 POLITICO's Hadas Gold and Marc Caputo report that Donald Trump's campaign manager won't be charged with battery.
"The decision not to press charges against Corey Lewandowski is scheduled to be announced on Thursday afternoon by Palm Beach County State Attorney David Aronberg," reports Gold and Caputo.
In March, police charged Corey Lewandowski with simple battery as a videotaped altercation with a female reporter transformed what was another messy campaign sideshow into a criminal court summons.
Jupiter police determined that probable cause existed to file a criminal complaint against the Republican front-runner's most trusted political adviser, Corey Lewandowski, for an altercation that took place after a campaign appearance earlier in the month.
What's interesting — beyond the decision itself not to prosecute Lewandowski — is how much this news run counter to the first-draft reporting of POLITICO.
"Battery case against Trump campaign manager seen as strong," was the original headline of a March 29 story. The headline has since been changed to the less click bait-y, "Is Trump's campaign manager guilty?"
In the story, Caputo writes the case against Lewandowski is "straightforward for Florida prosecutors, according to independent attorneys and a reading of state statute."
There's even this sub-headline accompanying the story, " 'You have the most corroborating evidence I've seen in a battery case in a long time,' a veteran Florida defense attorney says."
Apparently its not as corroborating as that "veteran" defense attorney thinks.
Caputo did write a second story about the Lewandowski case in which he interviewed Aronberg, who explained why he likely could not prosecute Lewandowski.
Police charged Lewandowski after reviewing a surveillance video of the incident, obtained from security at the Trump-owned property. Police determined the video shows Lewandowski grabbing Michelle Fields, who worked for Breitbart News, a conservative news and opinion website, at the time, as she tried to ask Trump a question after a March 8 appearance.
Material from the Associated Press was used in this post.