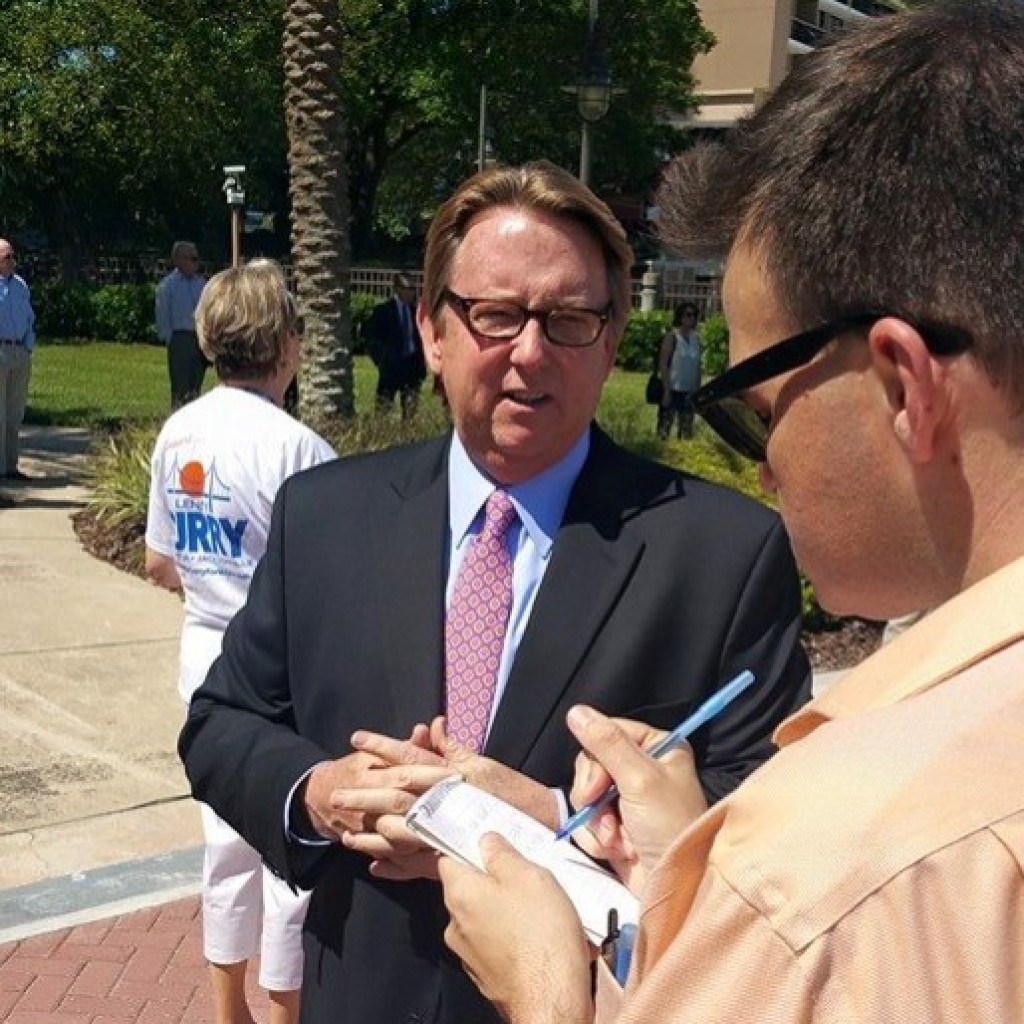 Former Jacksonville Mayor John Delaney will not run to replace Rep. Ander Crenshaw.
This means a significant barrier to the potential candidacy of former Jacksonville Sheriff John Rutherford in CD 4 is out of the way.
Delaney arrived at the decision after talking to his wife Wednesday night, a conversation that happened after he flew back to Jacksonville from California.
"I am not running," Delaney said.
"Since I was a junior high student, I planned on running for Congress at some point. I was close to being appointed to the Senate several years ago," Delaney added, "but that did not come to pass."
Delaney was contacted by over 190 people, a testament to the deep esteem people in Jacksonville have for the two-term Mayor and current University of North Florida President.
"It was clear from the contacts today that I would have plenty of money," Delaney said, "and the short window of time points to a name recognition race."
"I have one or two more elections in me," Delaney added, "but not for Washington. I just don't want to leave Florida. I plan on honoring my UNF contract."
Delaney, the avatar of moderate Republicanism, would have been a return to the tradition of Tillie Fowler. However, in 2016, it just isn't meant to be.
Tune in to WJCT at 9 a.m., when Melissa Ross will host a discussion of the post-Crenshaw era in CD 4. Guests include Matthew Corrigan and A.G. Gancarski.