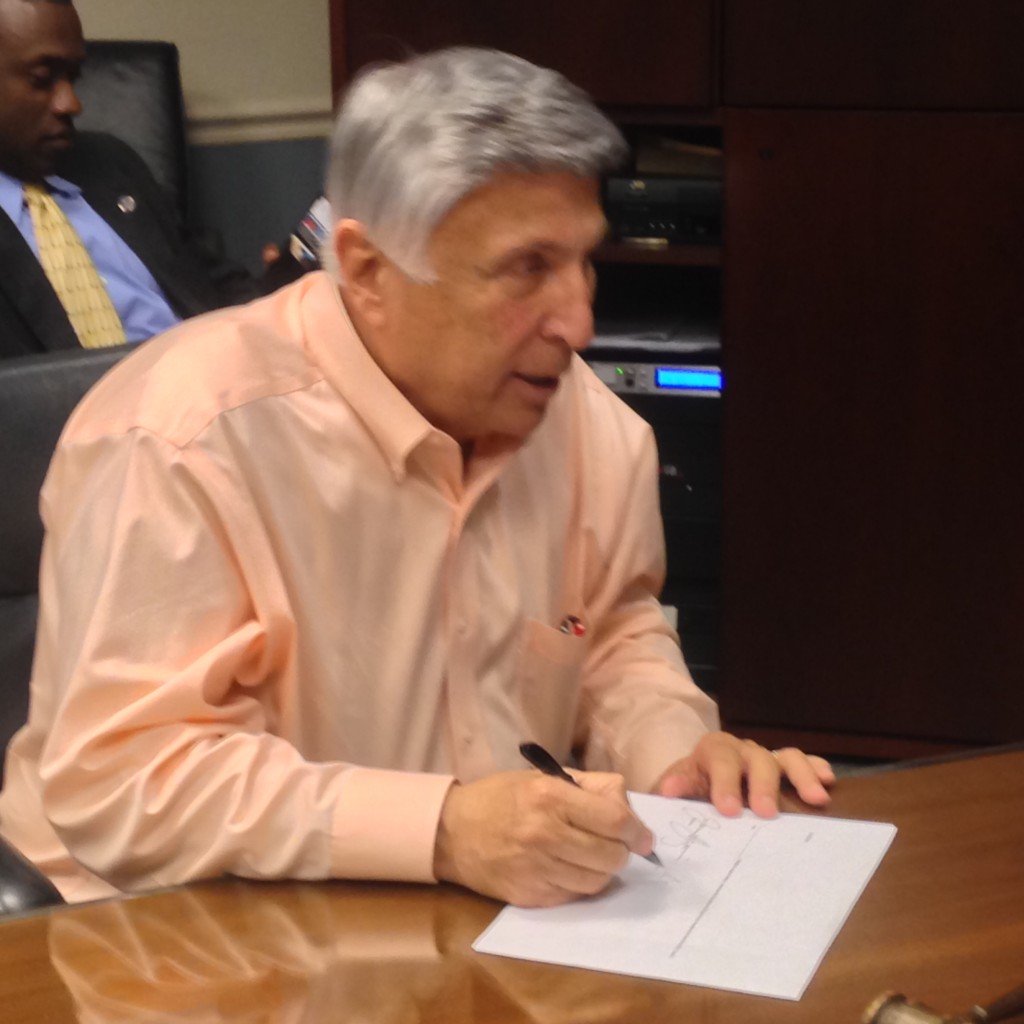 FloridaPolitics.com has learned that Jacksonville City Councilman Tommy Hazouri made political contributions from his office account, violating Florida Statute 106.141.
Hazouri had two expenditures that could be defined as "political contributions" in Q4 2015.
The first expenditure: a $250 Nov. 5 donation to the Florida Democratic Party, itemized as a "donation to send Young Democrats to South Carolina debate."
The second expenditure: $150 to the Duval Democratic Executive Committee on Dec. 2, for the DEC's "annual gala."
The problem: Hazouri could have given the money to the party when he closed his campaign if he didn't create an office account. Once in the office account, however, the money can't be used for political contributions.
The statute allows office accounts to be used for various "legitimate expenses in connection with the candidate's public office."
These permissible uses include the following:
Travel expenses incurred by the officer or a staff member; personal taxes payable on office account funds by the candidate or elected public official; professional services provided by a certified public accountant or attorney for preparation of the elected public official's financial disclosure filing … costs to prepare, print, produce, and mail holiday cards or newsletters about the elected public official's public business to constituents if such correspondence does not constitute a political advertisement, independent expenditure, or electioneering communication … fees or dues to religious, civic, or charitable organizations of which the elected public official is a member; items of modest value such as flowers, greeting cards, or personal notes given as a substitute for, or in association with, an elected public official's personal attendance at a constituent's special event or family occasion, such as the birth of a child, graduation, wedding, or funeral; personal expenses incurred by the elected public official in connection with attending a constituent meeting or event where public policy is discussed, if such meetings or events are limited to no more than once a week; or expenses incurred in the operation of the elected public official's office, including the employment of additional staff.
Contacted by phone Thursday morning, Hazouri said his understanding of the statute was that a office holder "can't contribute to a political campaign, not to an activity" related to the political party.
Hazouri asserted that a "gala" was not a campaign event, and termed the November expenditure to send people to South Carolina to see the Democratic Debate as an "educational" expense.
"If that's wrong," Hazouri said, "I'll correct it. Nobody's violating the spirit of the law."
Hazouri, in the spirit of "an abundance of fairness," believed that the statute banned candidate, not party contributions, and will check with the city's ethics department and state Division of Elections for guidance on this matter.
He is willing to reimburse the money to his campaign account from his personal account if he in fact is in error.