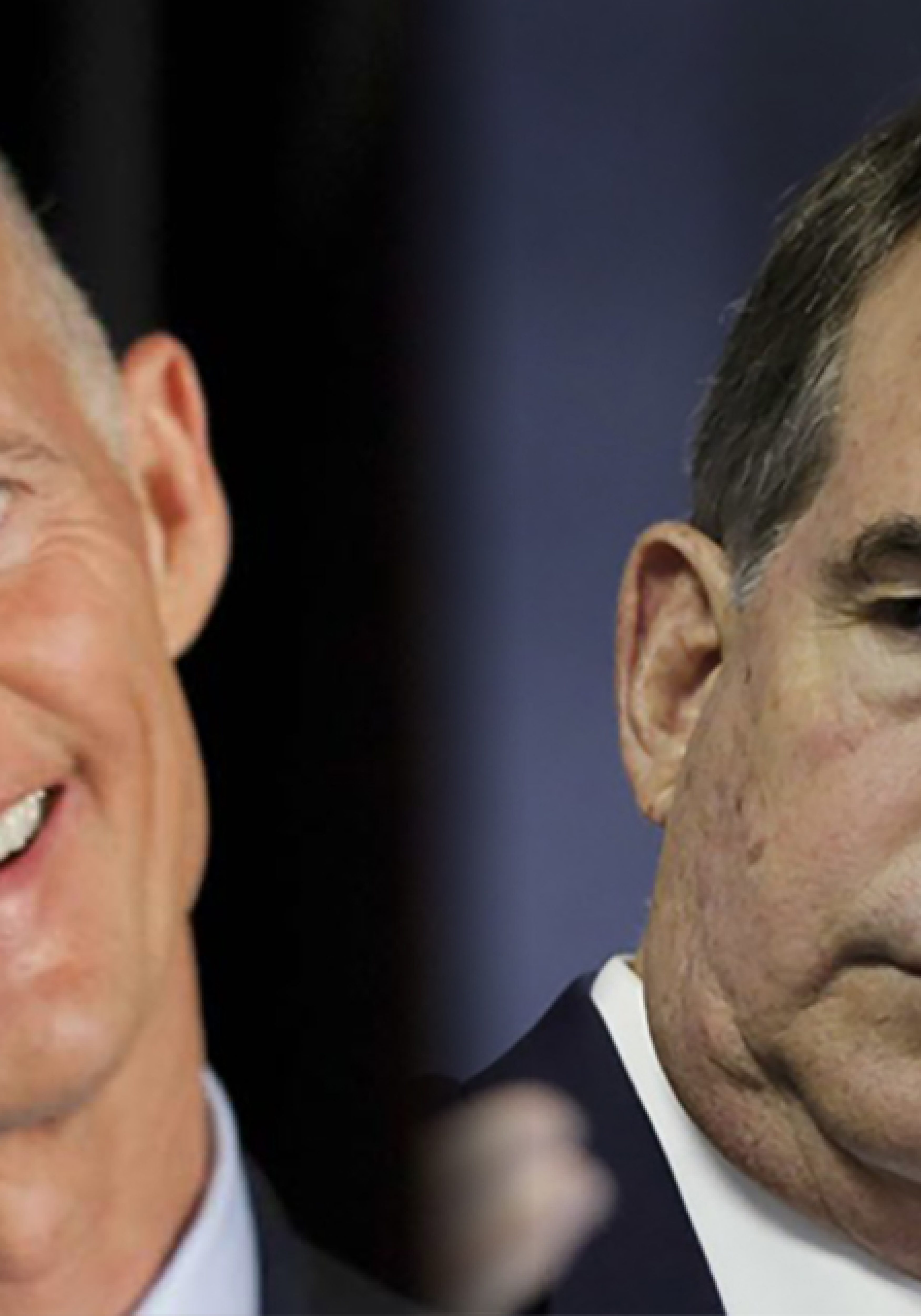 And then there were four.
Gov. Rick Scott and the Florida Cabinet are scheduled to interview four candidates Tuesday for the position of state Insurance Commissioner.
The Cabinet meeting kicks off at 9 a.m. in the Capitol. The interviews, which could result in someone being appointed at the meeting, are last on the agenda.
Time is of the essence: Hurricane season starts June 1.
"The coming … season should produce a near-average 12 named storms before it ends in November," Insurance Journal reported Monday.
Two names – Raymond Blacklidge and Belinda Miller – are new. Miller has been General Counsel and Chief of Staff at the Office Of Insurance Regulation, and Blacklidge is a longtime insurance executive.
Two are familiar: Jeffrey Bragg and state Rep. Bill Hager, a Delray Beach Republican. Bragg's a retired insurance executive; Hager is a former Iowa Insurance Commissioner.
They interviewed at the last Cabinet meeting that ended in deadlock. Scott supported Bragg, CFO Jeff Atwater wanted Hager, and neither would second the other's candidate.
Under state law, Scott and Atwater first have to agree on one candidate. OIR is under the Department of Financial Services, which Atwater heads as CFO.
Blacklidge and Miller were added at Atwater's request. Scott separately held phone interviews with four other applicants, who didn't make the final cut.
Current Commissioner Kevin McCarty — who had planned his last day as May 2 — has said he will stay on the job another 45 days till after his successor comes on board to allow for a smooth transition.
He's also on Tuesday's agenda. He plans to discuss a series of rules, as well as "performance measures and market highlights," the agenda says.