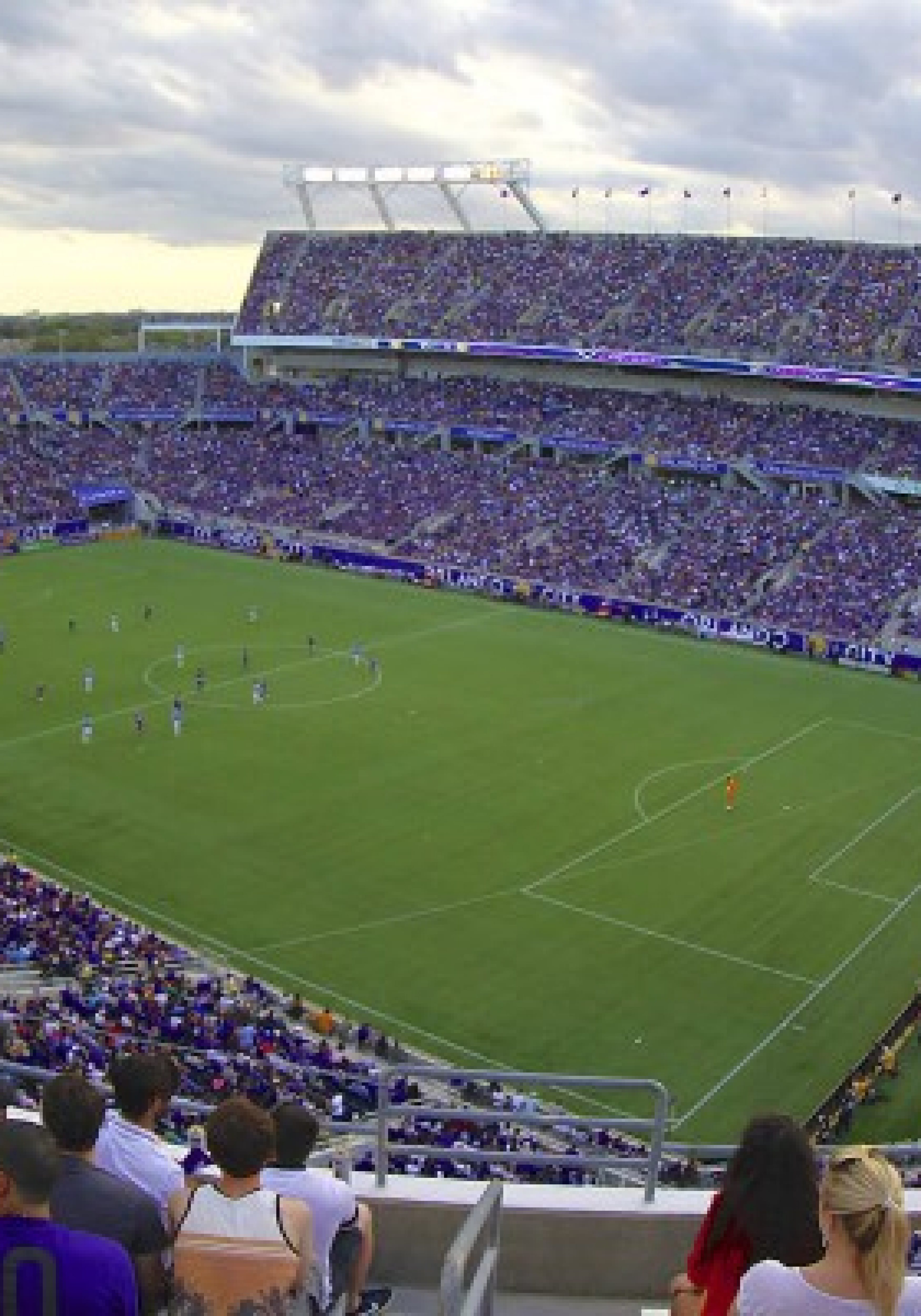 Orlando's Citrus Bowl is now known as Camping World Stadium.
The company that describes itself as the nation's top retailer of RVs, RV accessories and RV-related services purchased naming rights to the stadium and to a the Kickoff Classic football game, now called the Camping World Kickoff, in a deal announced Tuesday.
The new names for the stadium and the game, the Camping World Kickoff, go into effect immediately, Florida Citrus Sports and the company announced.
There were no details announced on how much the company paid Florida Citrus Sports for the naming rights.
While the stadium is owned by the city of Orlando, it is managed and operated by the region's sports promotion organization, Florida Citrus Sports.
The company bought longterm, exclusive naming rights for the stadium. The naming rights for the game start with a three-year pact.
The new name will soon go up on the stadium, located just west of downtown Orlando.
"We're proud to partner with Florida Citrus Sports and the Central Florida community to help build memories for the next generation of residents and visitors," Marcus Lemonis, chairman and CEO of Camping World, stated in a news release issued by the company. "Florida is a key market for us as we have 14 Camping World SuperCenters in this state, more than any other. Having a stadium naming rights deal in place was extremely important for us as we look toward the future. With 60 million-plus visitors to the Orlando area each year, we look forward to strengthening our brand and supporting the growing RV and camping community that has allowed us to be successful in this market."
The stadium, first built in 1936, underwent a $207.7 million reconstruction in 2014, paid for with Orange County tourist development taxes, under a deal struck between Orlando and Orange County in 2007.
"We're proud to integrate Camping World, a brand that is the leader in its industry, with all that we continue to do at Camping World Stadium to grow economic impact and improve the quality of life for Central Floridians," Steve Hogan, CEO of FCSports, stated in a news release from that organization. "The commitment to both the stadium and the Camping World Kickoff series will ensure that together we deliver on our promises to this community for years to come, and build on the rich heritage of this venue."
In addition to the Camping World Kickoff games, it hosts three college bowl games, the Buffalo Wild Wings Citrus Bowl, Russell Athletic Bowl and AutoNation Cure Bowl. It also hosts Orlando's two professional soccer teams until their stadium is built.