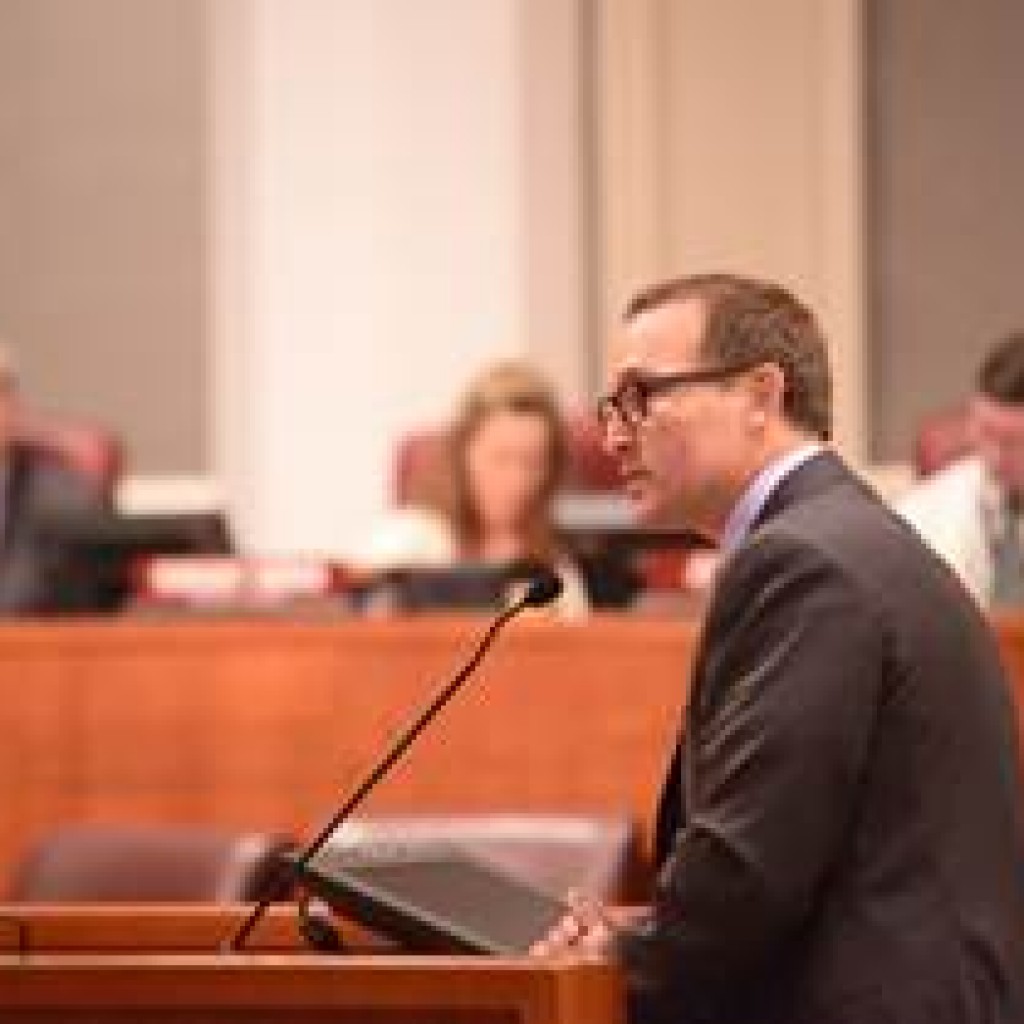 Jacksonville Mayor Lenny Curry addressed the City Council Tuesday evening, regarding 2016-300, the ordinance setting an August referendum for the pension tax.
Curry noted that with Council support, "we now have the opportunity to save our city from financial ruin," by extending the half cent sales tax, before speaking to "critics" who want a new sales tax, saying that a "new sales tax" wouldn't get through Tallahassee.
Likewise, a "millage rate increase is a bad idea," and would probably be "3 mills," which could not be "specifically purposed" and which would stress residential and business budgets.
Curry requested one-cycle approval of the legislation, to set up the referendum to "secure the half-penny into the future," and then close the pension plans.
"Assuming this passes, and it has to pass, friends, we will come to this body" and ask for approval.
Curry asked if Council members had questions. There were none.
Then Council President Greg Anderson offered to co-sponsor the bill, then asked, by a show of hands, if others wanted to join in.
Everyone but the absent Reggie Brown did so.
The bill will be a one-cycle approval starting in Monday's committees, and it is clear the entirety of Council (with the possible exception of Councilman Brown) is with him.