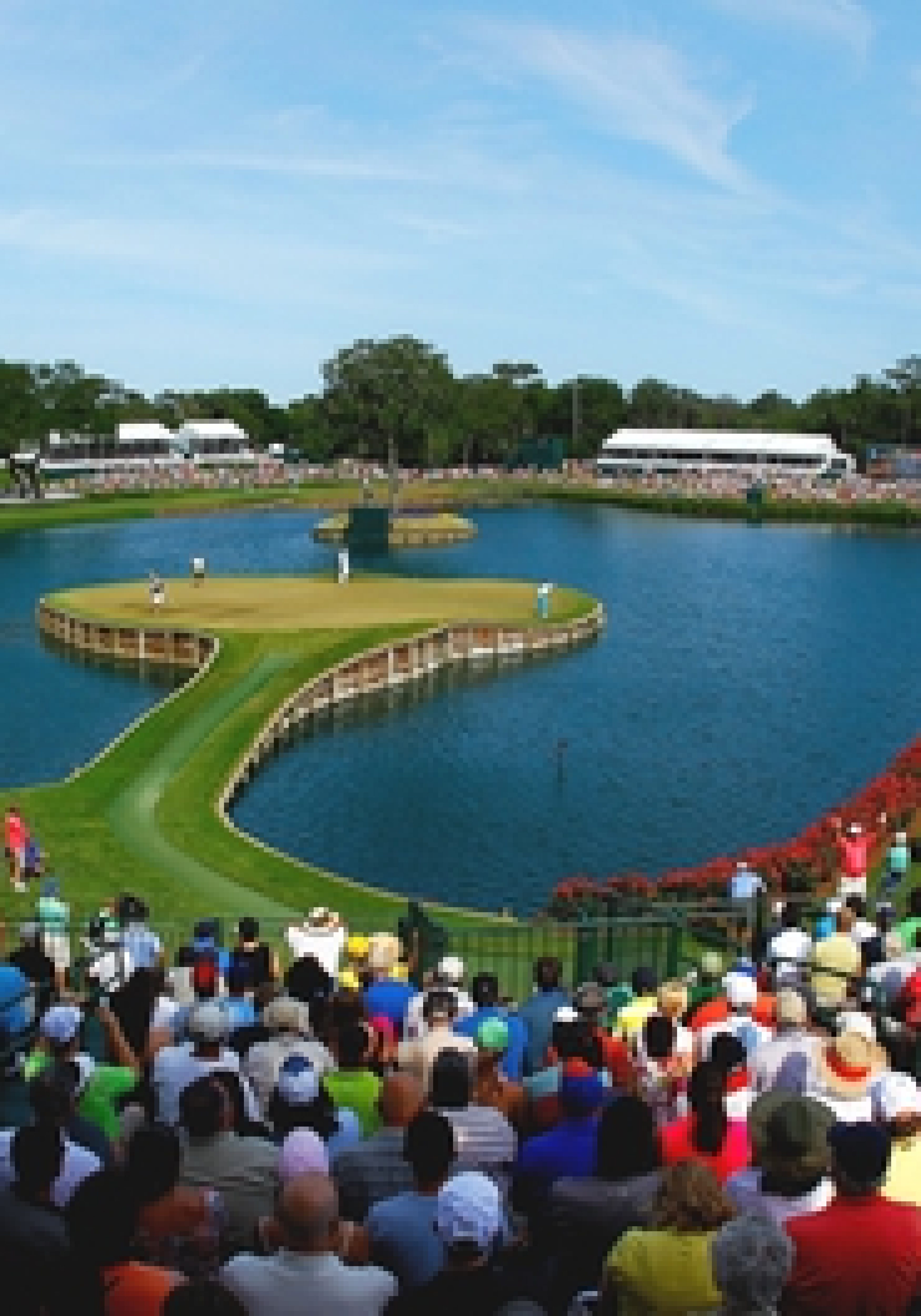 The Players Championship, a Jacksonville sports tradition since 1974, starts May 10 in Ponte Vedra's Sawgrass resort. On Wednesday, the Jax Chamber provided a well-timed reminder of its economic impact on the Jacksonville area.
The estimate for this year's impact on the five-county Northeast Florida area: $151 million, from 191,000 attendees.
And beyond the tangible economic impact, there are intangibles, such as the over 400 local, national, and international businesses that use the tournament to network, entertain clients, and build relationships. There's also the partnership between the TPC and 350 local businesses, creating nearly 2,000 jobs during the TPC.
All of this, said Chamber President and CEO Daniel Davis, creates a "classic week for Northeast Florida" which allows "so many people from all over the world to see what Jacksonville and Northeast Florida are like."
This year, as is typical, state and local governmental officials will be on hand, as will the JAXUSA Partnership, an indication of the rarefied air the TPC inhabits for the stakeholder class.
Matt Rapp, Executive Director of the TPC, notes that if weather holds out, attendance records will be set again this year, and that the world will be watching.
The TV distribution, Rapp said, is the largest on the tour. And 1,120 credentialed media will attend from all over the world.
Rapp told FloridaPolitics.com that there would be "lots of new stuff" this year, including new mounting on the 15th green, new walk paths at holes four and five, an all-new website, and a concert bowl on hole 17, where country singer Toby Keith will perform.
New dining options, such as the Candy Apple Cafe and Mojo's BBQ, will also be on hand.
As well, a new website will be available, with merchandise powered by local sports-merchandise powerhouse Fanatics.com, which neatly illustrates the synergy between local business and the global marketplace that the TPC offers with increasing effectiveness every year.