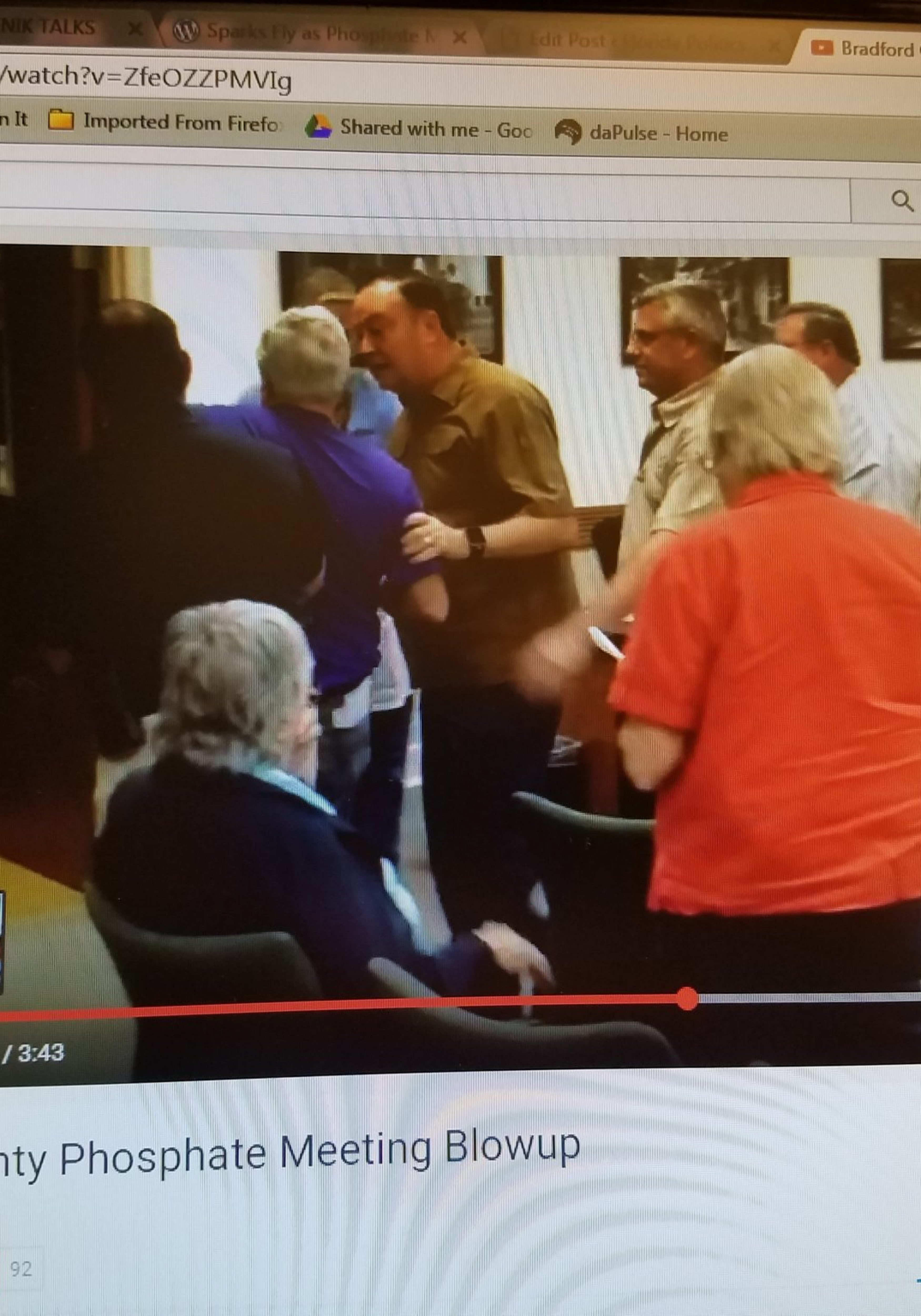 Activists opposed to phosphate mining in Union and Bradford Counties got into a videotaped scuffle at a Bradford County Commission meeting that ended with the forcible removal of  a local VIP named Dr. Steve Pieczenik, a Republican heavyweight and business partner of bestselling novelist Tom Clancy. 
Pieczenik, a former State Department official and author, served in the Ford, Carter, Reagan and Bush (41) administrations. In addition to his foreign policy chops, he's also known as a skilled hostage negotiator. Clancy's Jack Ryan character (played by Harrison Ford in the 1992 thriller Patriot Games) is reportedly based on Pieczenik.
More controversially, he is also known for his appearances on programs like The Alex Jones Show, where he discusses conspiracy theories.
Pieczenik was joining fellow Bradford County residents to voice opposition to the HPS II Phosphate Mining Project, which has been undertaken by landowners in the area. More than 10,000 acres would be earmarked for mining, alarming activists concerned about potential air and groundwater pollution.