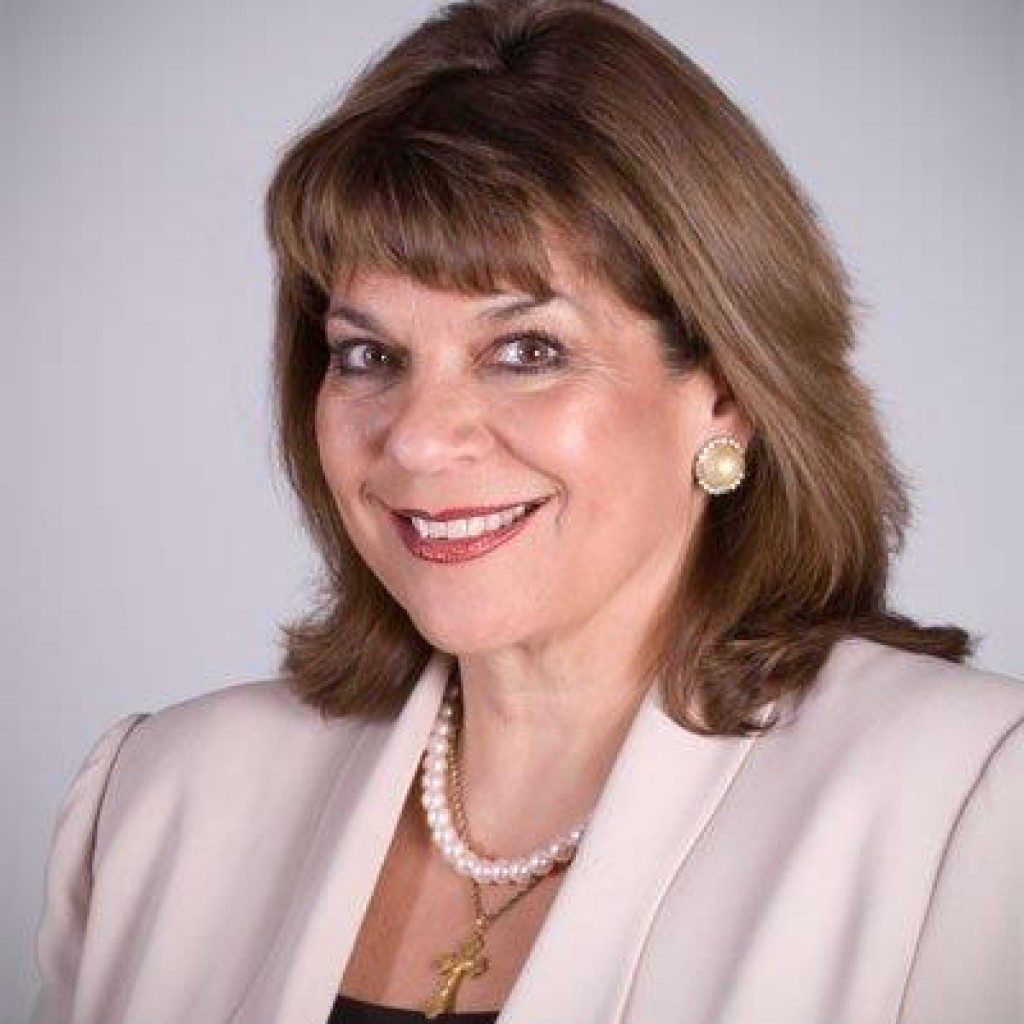 In a Friday afternoon conversation with FloridaPolitics.com, State Attorney Angela Corey wanted to focus on the positive.
Corey said she was "excited about the campaign" on multiple occasions during the conversation, reiterating her intention to bring the "same positive energy" to her race for re-election to a third term as she had to her time in office.
It was clear, however, that the bruising nature of her eight years in office, and of the campaign so far against her former supporter and employee Wes White, had taken some toll.
Also clear: the potential entry of another candidate, Melissa Nelson, would make the struggle even more grueling for the incumbent.
—

Corey mentioned her desire to get past the "headlines and anecdotes" that have made her time in office such a lightning rod for critics, and deal with the whole record.
A holistic view will be easier for some than others. Many won't forget the high-profile cases, such as those of Marissa Alexander, of George Zimmerman and Trayvon Martin, and Michael Dunn and Jordan Davis.
Corey has been a lightning rod for criticism from the left, with protests from such as the Jacksonville Progressive Coalition as regular events.
Less remarked upon are the critiques that have been lobbed toward Corey from the right.
—
National Review, the flagship of the right, has hit Corey hard in a couple of articles. One, called "Angela Corey's Checkered Past," is the most scathing critique of Corey from a conservative perspective.
The piece claims Corey has an "M.O. of retaliation and overcharging," that "personal vendettas … seem to be her specialty," and that "Angela Corey seems to be less interested in making crime pay than in making her critics pay."
Asked if she thought the media was too tough on her, Corey's answer was interesting.
"For every high-profile trial," Corey said, "there are 10 to 100 almost identical cases where we've done an excellent job."
Corey believes voters are "savvy enough" to look beyond anecdotes, pointing out that in cases involving veterans, she has a mitigation rate of around 85 percent, and that she sits with defendants, their attorneys, and character witnesses to get a fuller sense of the defendant's character. And that contrary to assertions that she overcharges children, her office does what it can to redirect youth from the criminal path, via diversion programs.
"What I think is unique," said Corey, is that the office has "truly given breaks across the board," noting that during the most recent Jacksonville Progressive Coalition protest, students showed up for diversion programs, invalidating the protesters' claims by their presence.
"We bet the truth will prevail," Corey said.
—
Corey has one guaranteed opponent, White, who is spending what little money he raises as quickly as it comes in, yet has forced Corey into a defensive posture on various issues.
White has gone negative on Corey, and while good polling on Corey or this race is not in the public sphere, his attacks have left a mark.
And, if you believe White, another candidate might be in the race this week.
—
That candidate, said White, will be backed by the Jacksonville Downtown Elite, moneyed types who don't take no for an answer.
"The Jacksonville Downtown Elite," said a White, "want nothing more than to gut me like a fish, to get me out of the race, to get in their candidate. They're going to need a sharp knife."
That candidate: Melissa Nelson, who was brought into the State Attorney's Office under Corey's predecessor, Harry Shorstein, and left for private practice soon after Corey took over.
Word on the street is that Nelson, if she were to get in to the race, would have the resources of a frontrunner, and would be able to run a "shock and awe" campaign against Corey and White.
A "shock and awe" campaign, one would surmise, would include a fusillade of negative information. Is Corey worried?
Hard to tell. She said she'd be "very disappointed if any new candidates started a negative campaign," with push polls, negative mailers, and other ads.
"Anyone who enters the race is a member of The Florida Bar," Corey added, saying that entity puts a premium on truth.
Corey also noted Nelson's wasn't the only name being floated as an opponent. But if the "Jacksonville Downtown Elite" narrative is accurate, Nelson would have access to the money she'd need to run as a "white knight" against two candidates who have beaten each other up for months.
Is Corey worried?
"Our donors are pretty impressive," said Corey, who noted "we've got broad-based support, and all our supporters are elite."
She has a fundraiser to be planned in May or June around a VIP's schedule, and she doesn't see money as a problem. She's "waiting to see how many are in the race" before making the move to "gear up" on the fundraising front.
—
The question of who and how many are in the race is the one most will be watching this week. If Corey were faced with a challenge by Melissa Nelson, who almost certainly would be backed by Harry Shorstein, it would be an irony, as she noted.
"I got fired by Harry Shorstein because I exercised my constitutional right to run," Corey said, and Shorstein and his allies "attempted to tarnish my reputation with memos … in my personnel file."
Corey's response? "I stayed positive," the State Attorney said, and "delivered" in office, with stats in the top five in all relevant categories among SAOs "despite the constant negative barrage" from critics.
"I've been battling on tough cases my entire career," Corey said, and "we believe we can overcome the attacks."
—
The potential for attacks, it was clear, concerned the incumbent considerably. Corey said she would be "very disappointed" if Nelson allowed that kind of scorched-earth campaigning to be done on her behalf.
If a candidate can't run on his or her merits, Corey added, that "tells something about [that] candidacy."
Asked if she might have messaged differently during her first two terms in office, Corey noted that she wished she could have been more vocal on cases that had gone down, framing her office's position in a way that would have blunted the ever-present barbs of critics.
"I had no idea that people who should have known better would be so vicious," Corey said.
—
The real question, though, is not how vicious they've been up until now, but how vicious they will be going forward.
Corey will attempt to keep it positive. To focus on her office and its accomplishments. To encourage voters to take the long view.
Her opponents, however, will likely take a different tack.