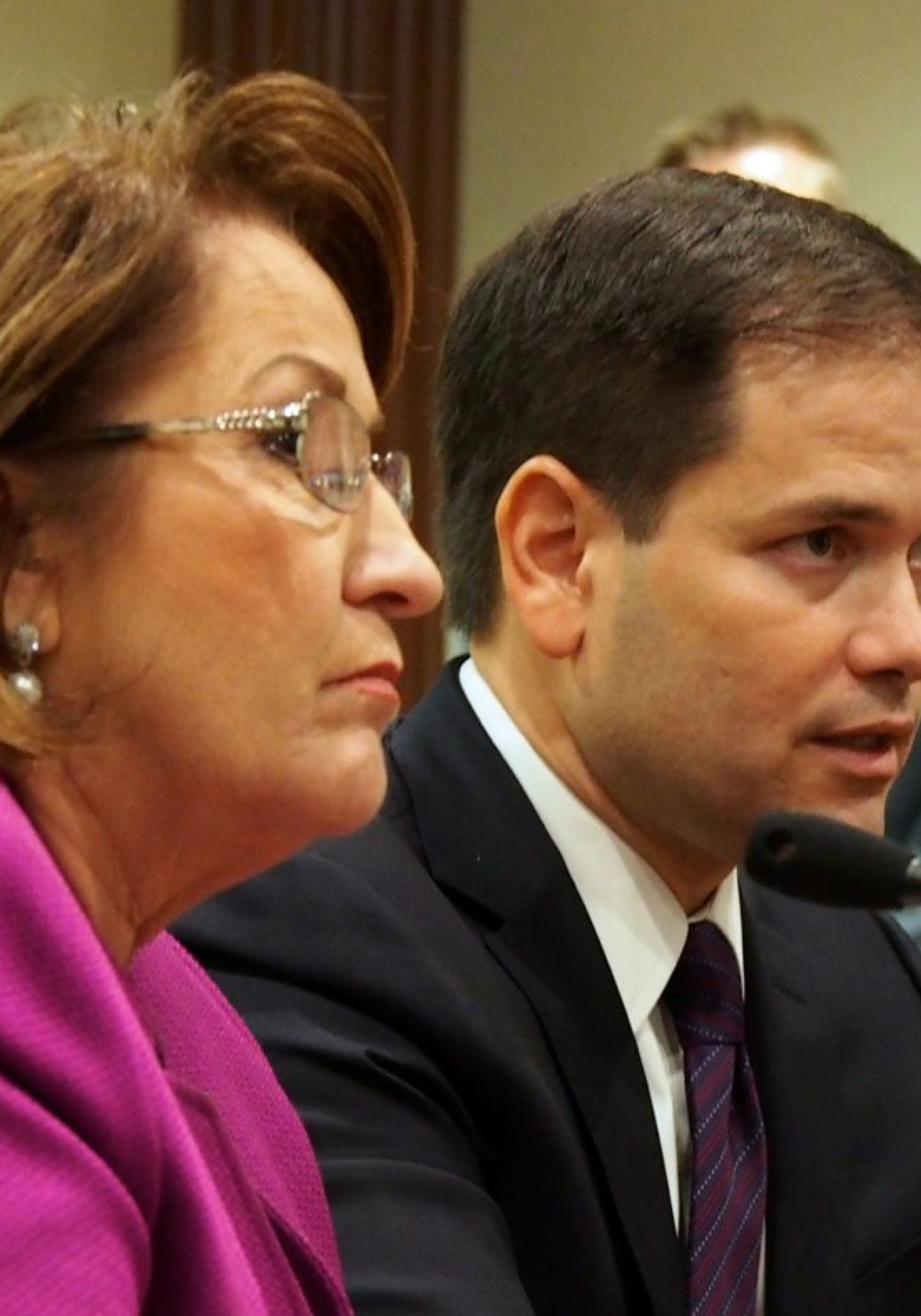 Sitting with Orange County Mayor Teresa Jacobs, Florida's Republican U.S. Sen. Marco Rubio pledged Monday to do whatever he can to help combat the growing heroin crisis, saying federal funds for treatment of uninsured addicts are critical.
Jacobs has made Orange County's heroin crisis a top priority for her efforts, and recently oversaw a task force looking for answers to a dramatic increase in heroin usage and deaths in Central Florida. And Rubio arrived Monday to assure her the answers should have federal help.
Among the greatest challenges Jacobs faces: Orange County has just 26 treatment beds for uninsured addicts, not including the jails. She said the jail averages housing 200 heroin addicts a day.
"Treatment is critically important. It's almost impossible for someone who has this disease — an addiction to an opiate is a disease," Rubio said. "It needs to be treated for what it is, a medical condition. And getting people into treatment programs, particularly the uninsured, is critical."
Rubio stressed the new rise in heroin usage and deaths is national, and federal approaches including stopping heroin supplies at the Mexican borders, fast tracking emergency drugs like Naloxone, and fostering more awareness.
When asked what the government could do first, he added, "Providing the availability of funds for treatment is critical, especially for the uninsured."
And he acknowledged that many heroin addicts start out by getting addicted to legal, prescription medicines, and when those medications end, their addictions do not.
"If you're someone who has insurance, there still is a stigma for seeking treatment …. Removing that stigma, for that someone who is insured at least, there is someone who will pay for them to go to a facility or an outpatient program where they are going to be managed to get off the heroin or the opiate addiction.
"The bigger problem is someone who has no insurance. So they're out there seeking heroin. They get arrested by local law enforcement, and put into jail," Rubio continued.
Rubio also called for the pharmaceutical industry to develop non-addictive painkillers to replace opiates and their synthetic, still-addictive medications. However, he stopped short of endorsing medical marijuana, which advocate John Morgan argues can replace opiates as a treatment for chronic pain for many patients. Rubio said he supports medical marijuana research, even listing the federal designation of marijuana as a Schedule I narcotic to fast track that research. But, short of FDA approval, he would not support medical marijuana.
Jacobs continued her call for more attention to the heroin crisis, which has led Orange County to a 600 percent increase in heroin overdose deaths since 2011.
"To put this in perspective, on an average day we have 200 heroin addicts in our jail, 200 heroin addicts going through treatment in our jail and we only have 26 beds for the uninsured. So, right now, if you're a heroin addict, and you want treatment, your best option is the jail. And that's not the way it should be," she said, "So we do need more funding for more beds for the uninsured, so that people who want to kick this addiction, which is possible with the right medical treatment, there are options for them outside of our jail system."