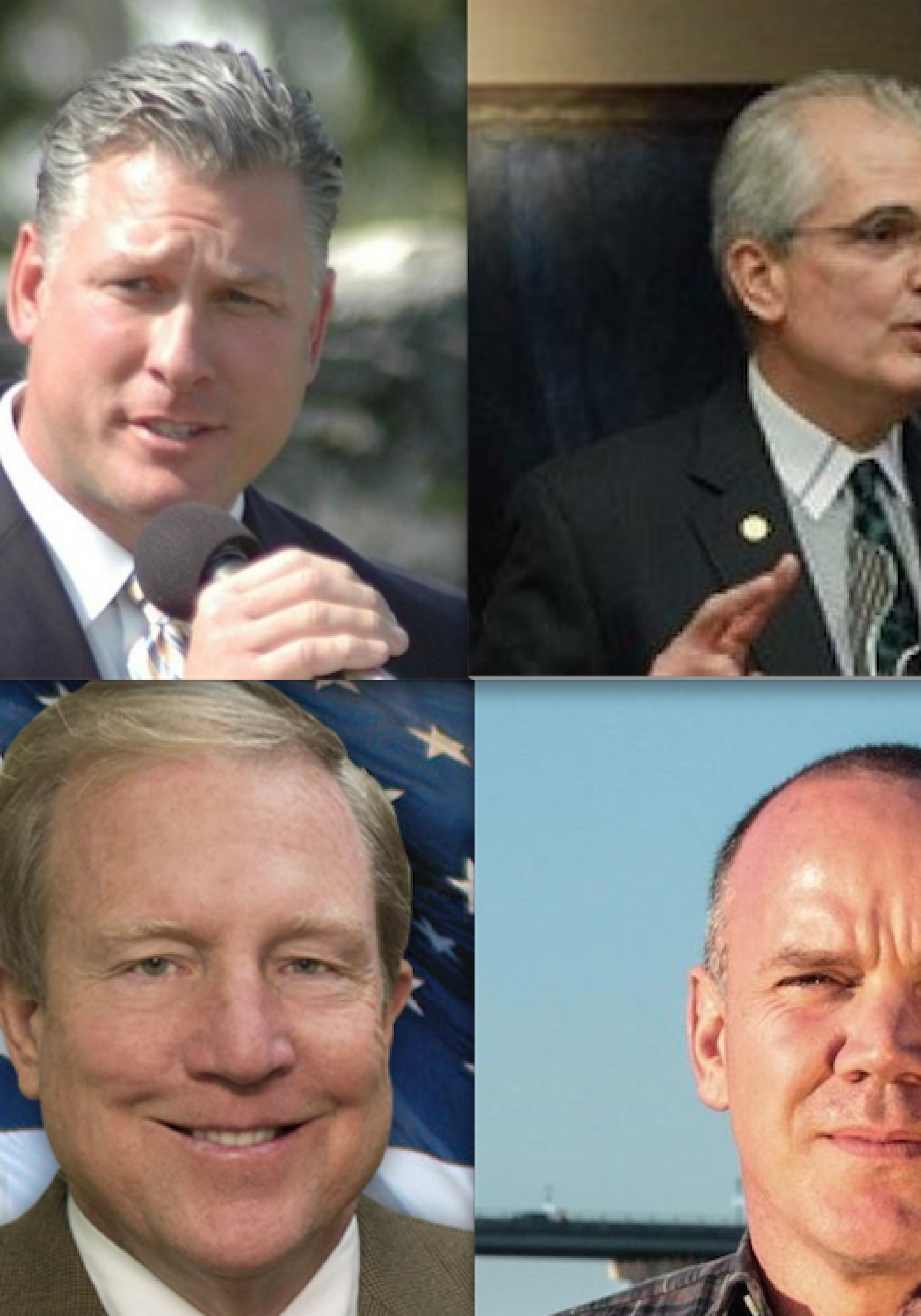 It took about a month for former U.S. Rep. Ric Keller to figure out the Republican Congressional District 6 race was doing just fine without him.
That race, seeking a Republican to run to succeed U.S. Rep. Ron DeSantis in a redrawn district now dominated by Volusia County, has been as topsy-turvy as any in Florida, as numerous candidates have come and gone, and yet a bushel remain running. When Keller announced in April he was moving from his Seminole County base that elected him to four terms in Congress in the 2000s to run there, he could be forgiven for thinking it was a wide-open race.
It was, and still is, but that didn't mean it wasn't already highly competitive.
So far, 11 Republicans have jumped in, and now six have jumped back out. The five remaining are all establishing themselves.
"It's a wide-open race," said Realtor G.G. Galloway of Ormond Beach.
State Rep. Fred Costello of Port Orange, who finished second to DeSantis in the 2012 Republican primary for the seat, appears to be leading the pack, while Galloway, state Rep. David Santiago of Deltona, Patrick Mooney of Ormond Beach, and Brandon Patty of Palm Coast, a former aide to Gov. Jeb Bush, are all putting up credible fights.
The Democrats have several candidates too, including Jason Kendall, who ran and lost against U.S. Rep. John Mica in Congressional District 7 in 2012, George Pappas, Dwayne Taylor and William McCullough. The Democrats also have had candidates come and go. CD 6 leans Republican, though not as strongly as before. Still, this is the GOP's seat to lose.
Redistricting made CD 6 cover all of Volusia, where about 80 percent of the district's population lives, plus a large swath of Flagler County with another 15 or 16 percent of the district's population, and small pieces of Lake and St. John's Counties. That's vastly different from the St. John's and Flagler counties-centered district that elected DeSantis twice.
"To be honest, he never had a shot over here anyway," Volusia Republican Chairman Tony Ledbetter said of Keller. "This is a Volusia seat."
Monday night, hours before Keller's surprise withdrawal Tuesday morning, the Volusia County Republican Executive Committee held a forum for the CD 6 candidates, attended by as many as 350 people at the Daytona International Speedway. Keller didn't show up. And he got zero votes in a straw poll Monday night. Costello won, followed by Galloway, Patty, Santiago and Mooney.
"I feel like straw polls are non-scientific, not based in reality, but it's a whole lot better to come in first than second. So I'm exited about that," Costello said. "I've always felt like 39 years of civic and public service will mean something in this race." Then he added, "I'm a career dentist, not a career politician."
In fundraising, the five remaining Republicans are pretty tight. In the last quarterly campaign finance reports, through March 31, Costello reported raising $136,000 and having $86,000 in the bank. Galloway raised $126,000 and had $68,000 left. Santiago raised $112,000 and had $108,000 in the bank. Patty raised $107,000 and had $101,000 in the bank. Mooney raised $131,000, but also lent his campaign $200,000, so he entered April with a big advantage for now, with $336,000 in hand.
Both Keller and another former member of Congress, former U.S. Rep. Sandy Adams of Oviedo, both came and went from the race pretty quickly. Also entering, then departing the race so far were Adam Barringer, Malcolm Anthony, James Jusick and David Foxx, though Foxx switched to run in Congressional District 4, which now represents the area where he lives.
Adams, Barringer, Anthony, Jusick and Foxx all endorsed Costello.
Patty, though, said voters are more interested in finding non-politicians they can trust.
"This is a year where voters are talking very clearly about what they want, and what they want to see," said Patty, who has worked on a number of major campaigns. "Voters are looking for representation that they can trust, who can be a champion for their district."
They also may want someone they know is local, Galloway said.
"There are three very well-known candidates from this area, myself being a businessman for 32 years, and David Santiago a legislator from Deltona, and Costello, and the two new candidates, Patty and Mooney," Galloway said. "I think with what's going on in America today, people are more aware of this election than before, and I think they kind of look [twice] at someone coming in from the outside.
"Now saying that, anybody in this race can win this race," Galloway added. "And that's been proven with what Donald Trump did. There's no guarantee for anybody."
Keller released a short statement Tuesday morning, stating, "I enjoyed serving the people of Central Florida in Congress for eight years. However, remaining in the private sector is the most positive option for our family at this time in terms of financial security and time commitments. Accordingly, I will not seek to place my name on the ballot as a candidate for Congress in Florida's 6th District."
He did not return a phone call from FloridaPolitics.com seeking further comment.
According to Ledbetter, Keller never contacted him before announcing, and didn't contact him before dropping out. Along the way, Ledbetter said he never saw Keller campaigning, or at any Volusia Republican events. "We never saw him. He just announced," Ledbetter said.