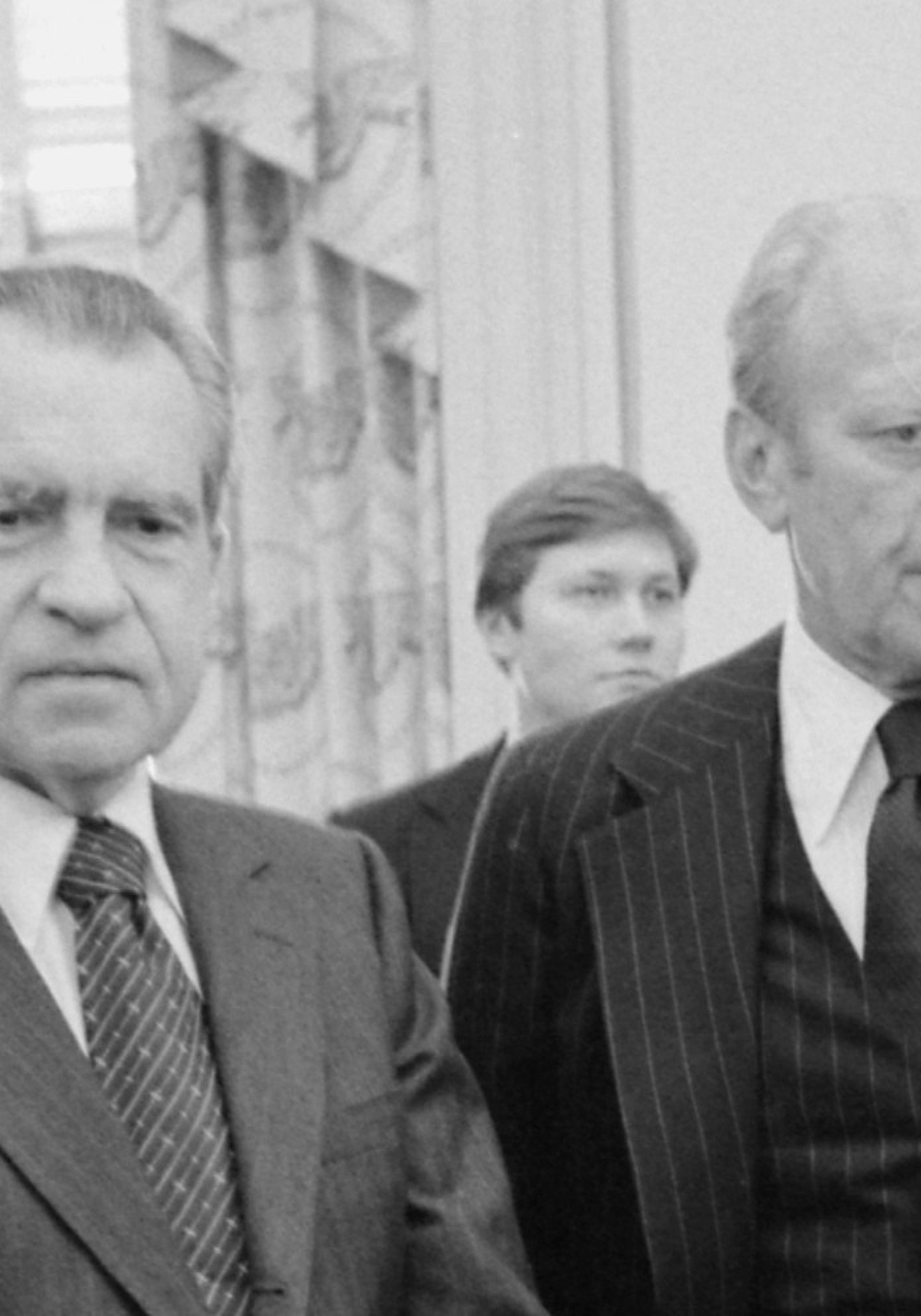 By the time you read this, all the presidential candidates, presumptive or otherwise, may have chosen their vice presidential running mates.
You will have read or heard the term "vetting" or "to vet" many times. It refers to the detailed investigation of a candidate's background to ensure that he or she will not blow up the ticket in October when it's discovered that the v.p. candidate was at one time married to a horse.
Speaking of horses, that's where "vetting" started, many years ago. Before an animal was allowed to race, it was examined by a veterinarian for its health and stamina. That's still the case. It's a shame vetting isn't required to make sure that prospective engaged couples and would-be parents have at least enough intelligence and maturity to baby-sit a large rock.
To my knowledge, no one has written a definitive guidebook on how to vet political candidates. But here are some questions possibly being asked the current crop of vice presidential candidates:
Have you ever been married to a horse?
Do you chew tobacco or dip snuff?
Who was our first president? Our most recent?
Were you or your mother born in the USA, Canada, Kenya or Guam?
Can you state the main provisions of the Dodd-Frank Act of 2010? Who was Dodd? Who is Frank? Who is John Galt?
Do you watch CNN? Fox News? The Disney Channel? Pornhub?
Give the title of the last nonfiction book you read cover-to-cover. Did it take you more than a year? Did your lips move as you read?
Can you usually understand what in God's name Sarah Palin is talking about?
Can you think as fast as Rachel Maddow can talk? Can anyone?
Who was governor of your home state during the last year you were a virgin?
If you were traveling north through Roanoke Rapids, North Carolina, and needed to use a public bathroom, would you do so, or would you wait a few minutes until you reached the Virginia state line? Please explain your reasoning.
If someone said to you "Lawrence Welk was a Communist," how would you reply?
When your college graduate son says "Between he and I" do you want to slap him? Why not?
If Sen. Elizabeth Warren were (a) more ambitious, (b) 10 years younger, and (c) a man, would Hillary Clinton have the slightest chance of becoming the Democratic nominee for president?
In addition to such questions directed at the possible vice presidential candidate, (let's call him/her Dana), many others will be asked by the hired snoopers who dig into every aspect of Dana's past and present. The snoopers will try to ascertain Dana's strong points, but will be equally interested in his/her flaws, defects and foibles.
Such as:
Prison record, voting record, employment record, past marriages, education, bankruptcies, sexual preference, alcohol and drug history, religion, political activities, friendships with serial killers, favorite movies and TV programs, and recent trips to Moscow, Syria, Lebanon and Las Vegas.
The snoopers' most revealing interviews will be with Dana's former neighbors, in-laws, rejected lovers and bridge partners. If there's any existing dirt about Dana, those folks will know and tell.
Is vetting a foolproof device for ensuring that only squeaky-clean candidates are chosen to fill a higher post? Of course not.
A classic example is Dennis Hastert, former GOP Speaker of the U.S. House of Representatives. He served his Illinois district for 20 years, before retiring in 2007 to become a lobbyist. In 2015, he was convicted on federal charges of illegal financial transactions relating to hush money, paid to a former high school student, one of several Hastert had coached and sexually molested many years earlier.
For eight years as speaker, Hastert was only two heartbeats away from becoming president. During his political rise, was he ever thoroughly vetted? Probably, but I'm not aware of anyone rushing forward to take claim for that assignment.
As so often in the past, the 2016 vice presidential candidates may tend to be relative unknowns or mediocrities, rather than outstanding in their careers. In the vetting process, the question "Can this person assume the presidency, if need be?" is usually secondary to "Can he/she deliver Ohio (or another crucial state) in the election?"
But the Veep office has been more than a timeserving standby post. Nine times in our history assassins, illness and presidential resignation have scooped up the No. 2 guy and plunked him into the catbird seat.
If that should happen again in the next four years, we may realize that vetting prospective veeps should not be taken lightly.
___
Bob Driver's email address is [email protected].