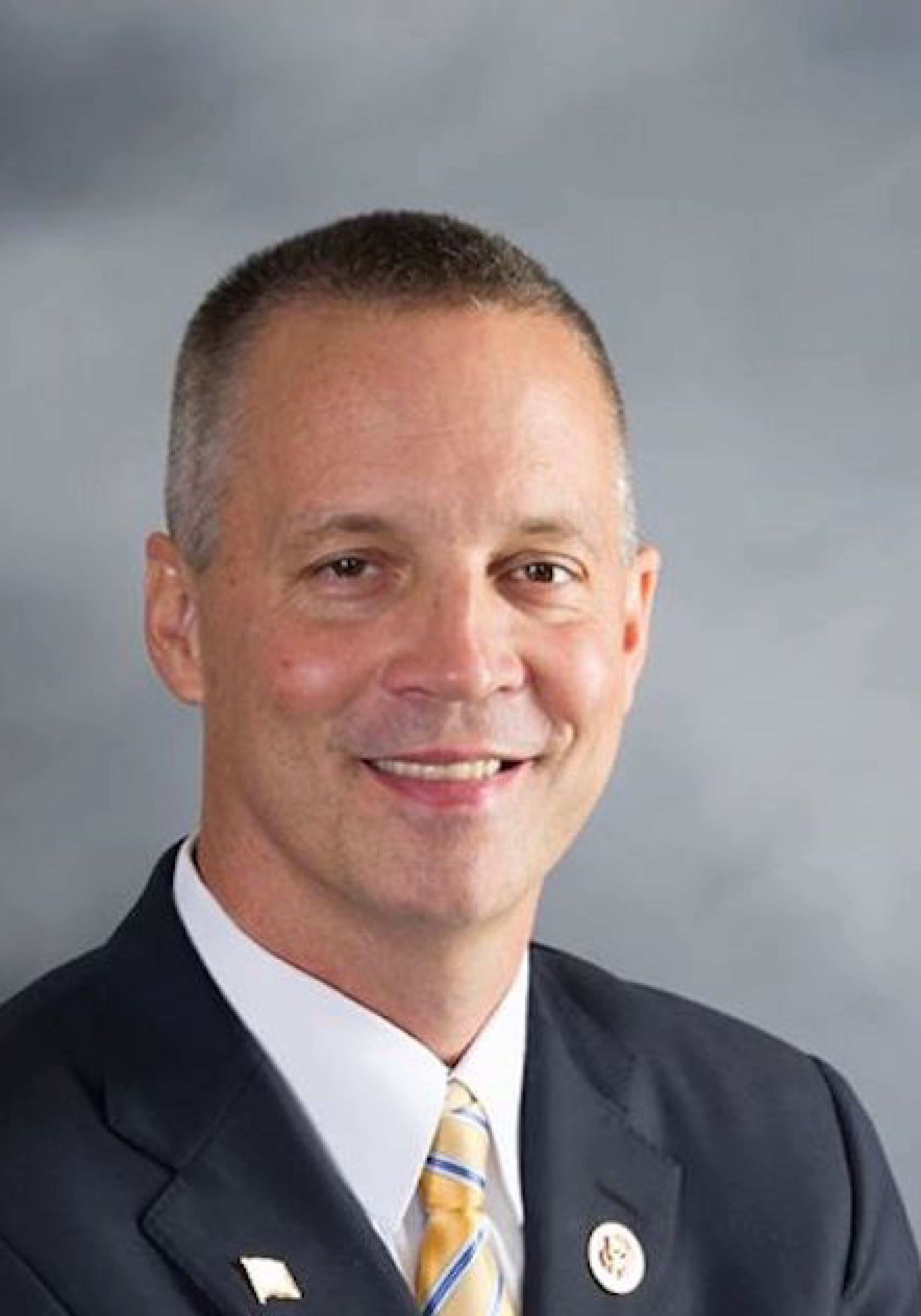 Two years after announcing his 2014 congressional bid there, Curt Clawson returned to Doc's Beach House in Bonita Springs to say thank you.
Clawson announced Thursday he was not running for re-election in Congressional District 19, saying he wanted to spend more time at home with his ailing father. On Sunday, dozens of supporters crowded into the beachfront pizza parlor to show their support for the Bonita Springs Republican.
"I'm not a career politician and I committed that I wouldn't be, and I don't want to be," he said. "I wanted to take my turn in D.C. as a temporary citizen legislator, and then I wanted to come home because I love it here."
Clawson was first elected in a 2014 special election to replace Rep. Trey Radel, a Fort Myers Republican who resigned in January 2014 following a drug scandal. Clawson defeated Republicans Lizbeth Benacquisto, Paige Kreegel and Michael Dreikorn in the 2014 special Republican primary, and easily beat his Democratic opponent in June.
He then handily won re-election in November 2014, and many expected another easy run for a second full term this year. His decision to step down sent shockwaves through the community, and left Republicans scrambling to decide whether to throw their hat in the race.
Clawson's decision to bow out comes just one month before the qualifying period. And with less than a 100 days before the Aug. 30 primary, candidates will face a similar mad dash to election night as Clawson did in 2014.
"I'm not big on trying to tell people what to do, this is a democracy and every man and woman gets to decide for themselves. In my case, I'll wait and see, and let's see how this goes," said Clawson. "Let's see who gets in, let's see what they say, and hopefully this time around we won't have all that special interest money jumping in and having all those attack ads, assassinating people and doing all that negative stuff. Our party doesn't have to be about destruction of people and their families. It just doesn't have to do that."
The 2014 special election was one of the most expensive races the area has seen. Clawson put $4 million of his own money into the race. The special primary, which took place over a similarly compressed timeline, was marked by negative advertising and fighting within the party.
"I hope it's cleaner," he said of the upcoming race. "After that, every person has to decide for themselves."
The jockeying to replace him is slowly revving up. Sanibel Island Republican Chauncey Goss has already filed to run for the seat, while others are pondering whether to jump in.
Naples Republican Francis Rooney, the former ambassador to the Holy See and a prolific Republican fundraiser, is isn't ruling out a run; neither are both former state Rep. Tom Grady and Naples City Councilman Sam Saad. Both Reps. Dane Eagle and Matt Caldwell have said they were considering their options, as is Kreegel, who ran in both 2012 and 2014.
Benacquisto, who came in second in 2014, said Sunday she wasn't going to run again. The Fort Myers Republican is currently running unopposed for re-election in the Florida Senate, and is widely expected to have a prominent position in the coming years.
"To those who have urged me to run, please know that your trust and support means the world to me and my family," she said in a statement. "I will continue to run for re-election to the Florida Senate so that I can advocate for common sense conservative principles in Tallahassee."
On Sunday, Clawson said he would support the winner of the primary, and encouraged his supporters to do the same. He also said he would continue to work for them through the remainder of his term, which ends in January.
Expect the environment to continue to be a focus for Clawson in his waning days. The environment, particularly water quality, has been one of his top priorities during his legislative career, and he said he plans to continue pushing legislation aimed at Lake Okeechobee and other water problems.
"The government has to do two things: protect us and keep (the environment) clean. And you know, all the rest of the pork, we should go after that," he said. "But to be conservative, we don't have to sacrifice our beaches, and if my mom was here, she would say we don't have to sacrifice the water."
Clawson's mother died last year, and Clawson said he decided not to run for re-election so he could spend more time with his father.
"I just followed my heart. This is an emotional, big-picture decision; this was not a political or business decision," he said. "In the big picture of life, you know the chance of being here full time next year with my dad on his final walk, and also having made the commitment not to be a career politician, it felt right in both aspects."