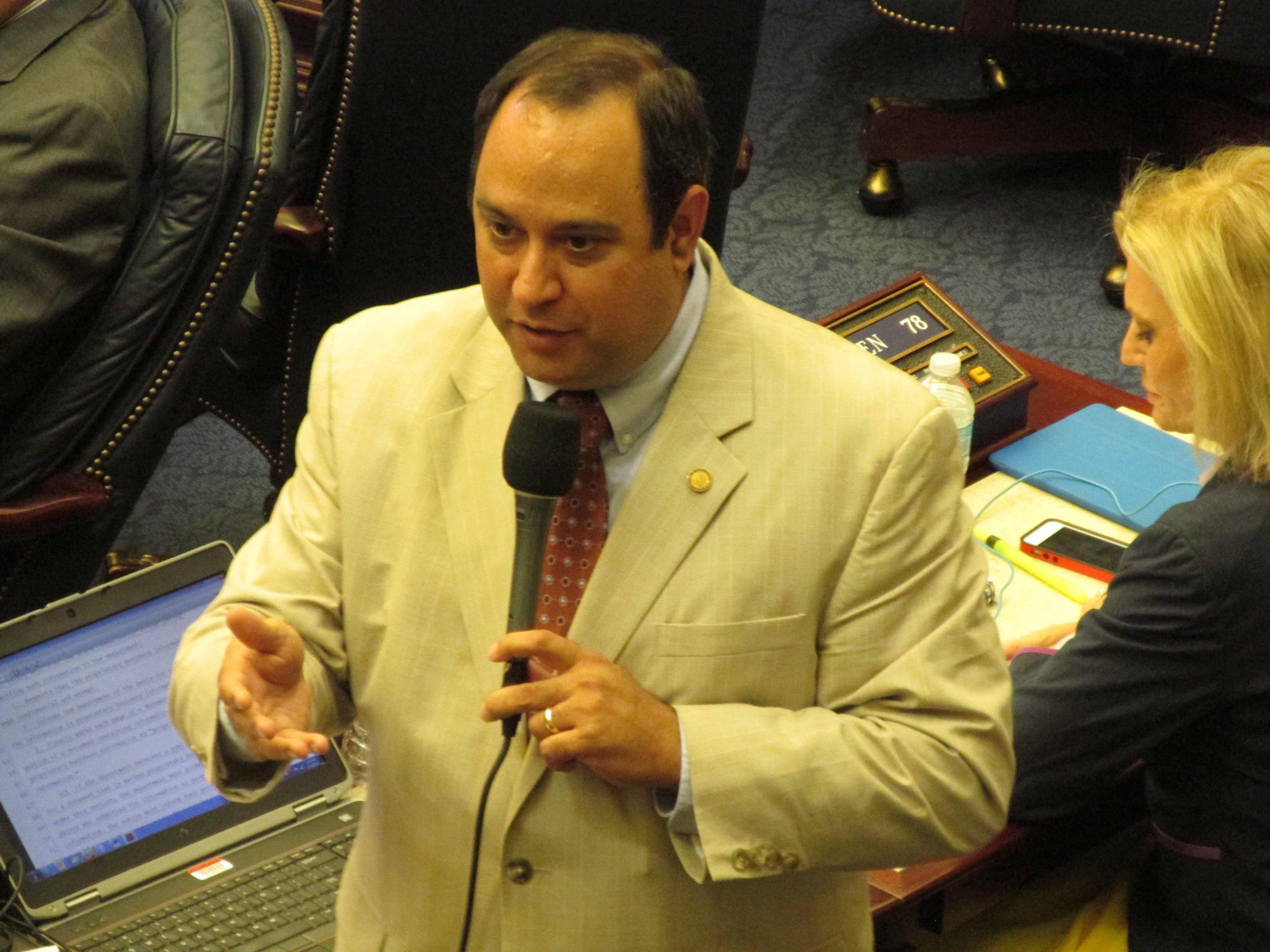 The House on Friday teed up a pair of bills dealing with oil and gas hydraulic fracturing after rejecting Democratic amendments to allow cities and counties to ban the practice.
Hydraulic fracturing, also called "fracking," involves pumping sand, water and chemicals underground to extract oil and gas. Environmentalists say the process threatens to contaminate groundwater but the oil industry says it is safe.
HB 1205, filed by Rep. Ray Rodrigues, a Republican from Estero, would establish a state permitting program for fracking while also prohibiting local governments from regulating oil and gas drilling. There would be a moratorium for at least 18 months during a study and development of regulations.
"There's no regulation now," Rodrigues told the House.
"What we have now is the wild, wild west," he said. "What we're doing is we're bringing some justice to the frontier and bringing in some regulation."
The Florida Department of Environmental Protection requested the bill. Hydraulic fracturing now cannot be permitted or denied under state oil drilling regulations, the department says.
Rep. Evan Jenne, a Democrat from Dania Beach, offered an amendment (372869) that would allow cities and counties to ban fracking.
"This amendment is for all you fans of liberty up there in the front rows," Jenne said, referring to Republican leaders.
"I know we complain very often about what Washington makes us do," he said. "Let's not wear their shoes for the day and tell counties and municipalities what it is they're going to do. Because they're not going to have any recourse and they're going to be the ones stuck with this."
Another amendment (927123) would have required a majority of voters to approve fracking in the county before the state could issue a permit.
But Rodrigues responded that while he considers himself a supporter of liberty, state law already prevents local governments from regulating oil and gas drilling.
He said allowing local governments to regulate the practice would be the same as letting some coastal counties without extensive beaches approve offshore oil drilling next to some other counties that don't want it.
"I think it's bad policy to try to make this a local matter instead of keeping it a state matter," Rodrigues said.
"As a state matter we can ensure that there is a consistency in the oil and gas regulations we are doing," he said. "If you leave it up to the individual counties, you are going to have inconsistency."
HB 1209 would allow companies to ask courts to exempt proprietary information provided to the state from disclosure under public records law requests. Other amendments to that bill filed by Jenne also failed.
HB 1205 and HB 1209 could come up for final votes in the House on Monday. The Senate companion bills, SB 1468 and SB 1582, are on the Senate special order calendar for Tuesday.
Bruce Ritchie (@bruceritchie) covers environment, energy and growth management in Tallahassee.