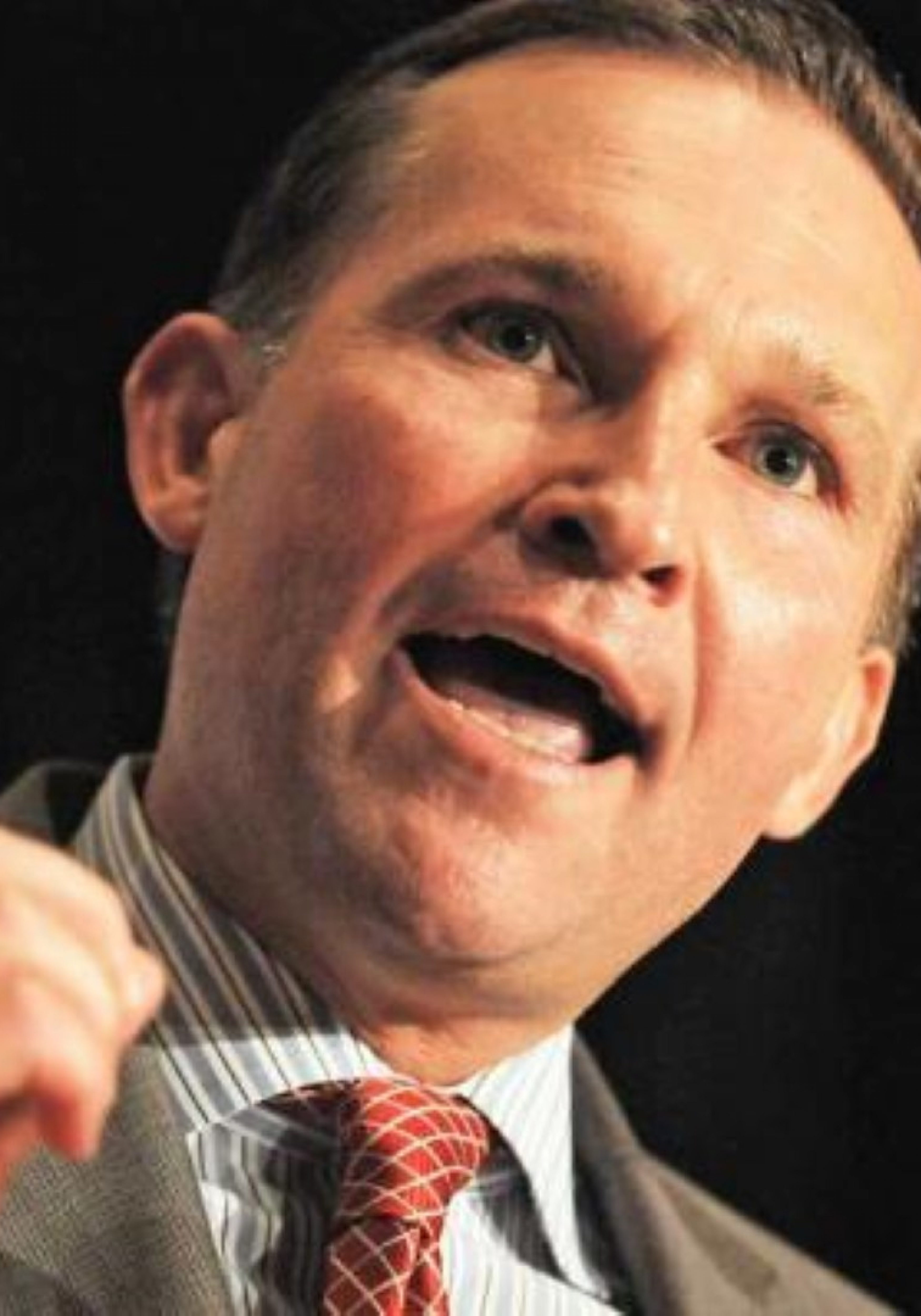 In emails Thursday, Jacksonville Mayor Lenny Curry and General Counsel Jason Gabriel issued striking criticisms of the "arrogance and disregard for taxpayers" and "a blatant disregard of public records law" exhibited by the Police and Fire Pension Fund.
At issue: the PFPF counsel circumventing the ultimate authority of General Counsel Gabriel by contacting Attorney General Pam Bondi for her opinion on whether the PFPF's unauthorized and unilateral decision to create the Senior Staff Voluntary Retirement Plan was illegal, as Gabriel claimed.
As a result of Gabriel's opinion, the pension of SSVRP's main beneficiary, former pension fund head John Keane, was cut 20 percent, from the $234,000 allotted to Keane under that contested plan, to $187,000 a year, the money Keane was entitled to under the general employees' plan.
On Monday, Curry wrote in an email that "the lengths Keane's cronies will go to protect his outrageous benefits on the backs of taxpayers knows no bounds," in reaction to the decision of the PFPF to flout the authority of the executive branch.
On Tuesday, Gabriel requested "any opinion(s), correspondence, resolution, document(s) etc… regarding the request for the Attorney General Opinion, including any drafts of same."
No response came from the fund's Beth McCague.
On Wednesday, the generally patient Gabriel reiterated his request.
He was told that he "should receive something soon."
Later Wednesday, Gabriel reiterated his request in the most specific terms possible, leaving little wiggle room for non-compliance.
"I understand … that a letter request to the AG would be ready and available by the next PFPF meeting in June so that the board can review it and approve it. If it simply isn't ready yet, please just confirm. Otherwise, if there is a draft please send ASAP."
So, for the second time, Gabriel asked for any material related to even the most preliminary and conceptual version of the request.
PFPF lawyer Paul Daragjati, wrote him back: "I anticipate getting the letter to you in the morning. It's still a work in progress. Feel free to call me on the cell if you have any questions."
On Thursday morning, Gabriel reiterated his response, leaving little room for misinterpretation.
"In case it wasn't clear before, I'm asking for any correspondence (emails, etc.), opinions, reports, letters — draft or otherwise, regardless of form — related to the AG request. If that doesn't exist yet I understand, and please just confirm. If there are any such drafts, I'd like to see them now. Saying it's a 'work in progress' is vague."
Vague to be sure.
Three hours later, Daragjati emailed Gabriel to let him know that he acted independently of the numerous directives of the general counsel and wrote Bondi.
"Jason, attached you will find the request for AG opinion that was sent today, including the supporting documentation.  I am gathering the other information you requested and will get it to you as it becomes available."
Gabriel had had his fill of the duplicity. Key phrases below are in bold:
"First, you state below that you sent the request to the AG today. My understanding from the May 20 meeting is that the Board was going to come back at a subsequent meeting (June) to review and approve any letter prior to it going out. But it appears from the below you have short-circuited any such consideration by sending it out today. I am requesting a copy of the audio file of that meeting," Gabriel wrote, before going on to remind the PFPF counsel of the Charter's clear lines of authority.
"Second, requests for opinions from the Attorney General should be coordinated through the Office of General Counsel. Either we prepare such opinions, or we request outside counsel to do so if that is what we deem necessary, per the Charter. This is a matter of local charter interpretation and we have already opined on what is a clear-cut matter. Asking the AG to do so now is disingenuous and a waste of taxpayer money," Gabriel wrote, before letting the PFPF know that he knew of its mendacity in this manner.
"Third, the Mayor's office had asked me a few days ago if I had a draft of this opinion or was aware of one, which is what prompted my public records request earlier this week. In fact, the Mayor's office is in possession of a couple of drafts that were apparently available as far back as last Friday, May 20, the day of the PFPF vote. But when I asked you and the PFPF for such draft(s), neither you nor the PFPF sent any drafts to me," Gabriel wrote.
"This conduct is at best dismissive of our office, and at worst  a blatant disregard of public records law," Gabriel continued, before laying out the crux of the conflict.
"I have, as chief legal officer to the PFPF, made it crystal clear that there is no Charter authorization allowing an entity of the Consolidated Government to obtain independent legal counsel to challenge a General Counsel's determination. If you have an explanation for your failure to comply with my requests, please let me know."
Curry picked Gabriel to be his general counsel for a reason. Gabriel is reform-minded, tough, and is willing to go to the wall to protect the clear lines set up in the Charter for the city's consolidated government, a model of reform in itself a half-century ago.
The PFPF has seen fit to challenge that.
Jacksonville political watchers, gear up for a long, hot summer, when a Republican mayor with political capital takes on one of the most controversial parts of city government.