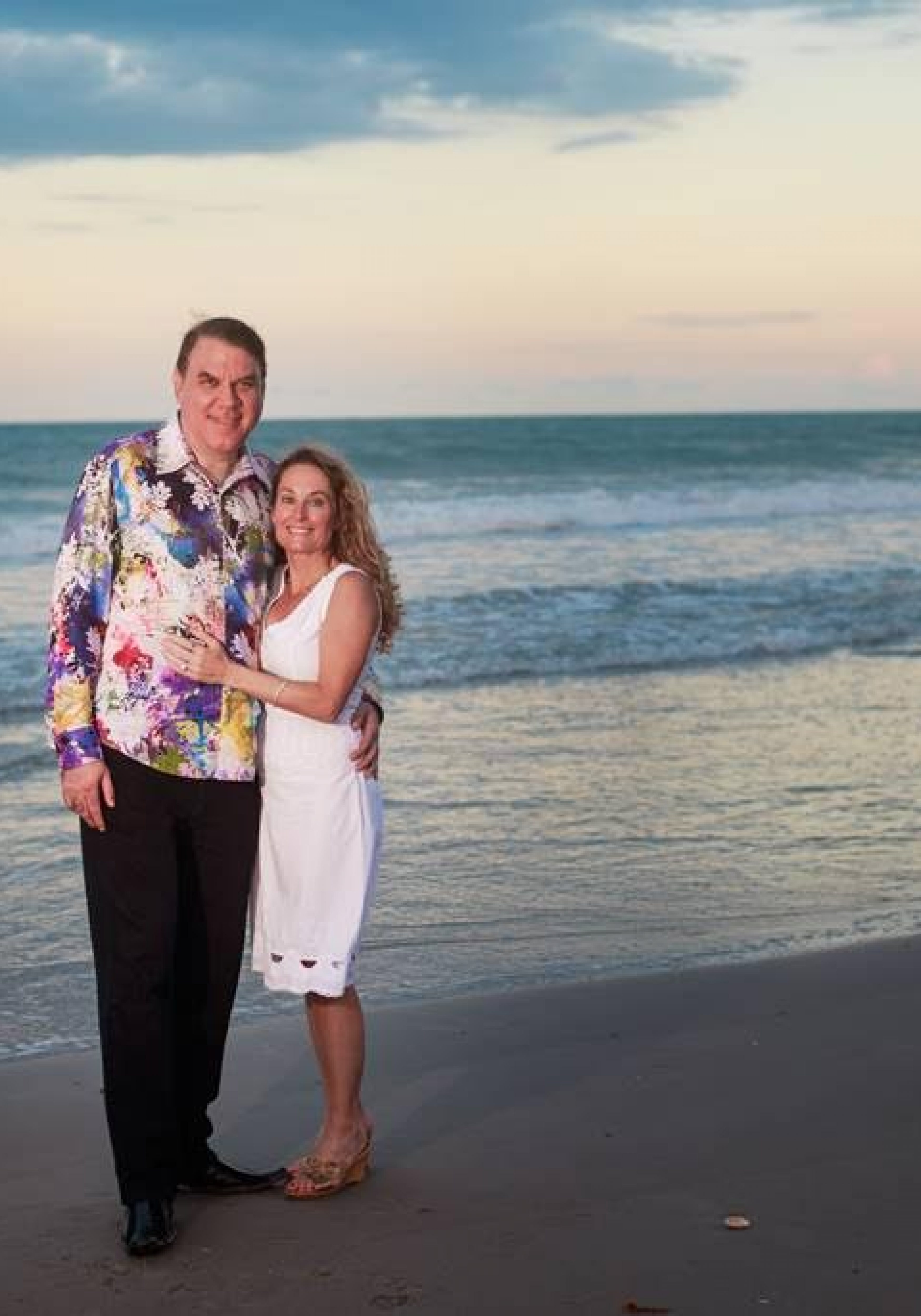 U.S. Rep. Alan Grayson and Dr. Dena Minning, who hopes to succeed him in Florida's 9th Congressional District, were married Sunday evening in Melbourne Beach.
Grayson's U.S. Senate campaign confirmed the wedding Tuesday morning after Frank Torres' Orlando Political Observer first reported the news.
"Rep. Alan Grayson and his wife Dr. Dena Grayson had a small, private wedding ceremony Sunday evening, with friends and family in attendance to celebrate their union, in the Florida beach town where Dena grew up," said Grayson's campaign press secretary, Brook Hines.
Though rumors of the wedding persisted all weekend, there had been no official public announcement by either of the newlyweds or by any of their campaign or office staff. Friends of the couple also kept mum. All either denied knowledge of the wedding or declined to respond to inquiries all weekend long.
She first confirmed the marriage in her own way, changing her name to Dena Grayson on both her Facebook and Twitter accounts.
The couple has been dating since 2014, before his previous marriage was annulled. Their engagement became public in April.
The new Mrs. Grayson reportedly was in the process of converting to Judaism prior to the wedding.
The marriage may give a boost to her Democratic campaign in CD 9, where she is battling with two very popular Democrats. So far she has done virtually no campaigning, except for fundraising, which has kept her relatively close to the frontrunners, state Sen. Darren Soto and Susannah Randolph. Also running is Valleri Crabtree.
Mr. Grayson, of Orlando, is running for the U.S. Senate where he faces his own tough primary battle with frontrunner U.S. Rep. Patrick Murphy and Palm Beach Gardens lawyer Pam Keith.
Now the newlywed candidate will appear on the Aug. 30 Democratic primary ballot as Dena Grayson, bearing the same last name as the incumbent who was elected there twice.
Responses from political rivals trickled in Tuesday.
"I wish them congratulations and a long and happy marriage," Soto said.
"I have been amazed by many things which I have observed in this race. This ranks very high on that list," Crabtree said.
"I wish Alan and Dena the best and much happiness," Keith said.
Murphy, through his campaign, declined to comment. Randolph also did not comment.
This is the second marriage for both.
Dena Grayson, 45, remains a bit of a mystery to many in Central Florida even though she has been running for Congress since July 24, 2015. She has made very few public appearances in Central Florida, preferring to focus her campaign on fundraising nationally, through the medical and pharmaceutical industries and venture capitalists who support those industries.
She received dual degrees, a doctor of medicine and a doctorate in biochemistry from Washington University in St. Louis in 2000. She served a medical residency at the University of California-San Francisco School of Medicine in 2000-01, but otherwise has never practiced as a physician. She has not received a medical license.
Instead, she became a biochemistry researcher, starting a company called MedExpert Consulting, which has helped develop several small-molecule and biologic, patented and experimental drugs for issues ranging from cholesterol control to Ebola and cancer. Her campaign financial disclosure report last fall indicated she was making more than $300,000 a year from the company. She also has served as a consultant to a number of other pharmaceutical companies.
After a number of years moving around the country, she settled in Indialantic a few years ago. She lived there until moving in with Alan Grayson in south Orange County last year, before she announced her candidacy to run for the seat he is vacating.
The couple reportedly met while sitting together on a plane between Washington, D.C. and Orlando.
He was going through a hostile divorce action with his first wife of 19 years, Lolita Grayson. The couple have four children together. After charges by him that the marriage was void because she had not completed a divorce from her first husband before marrying Grayson, and charges and countercharges by each of abuse, the marriage was dissolved.