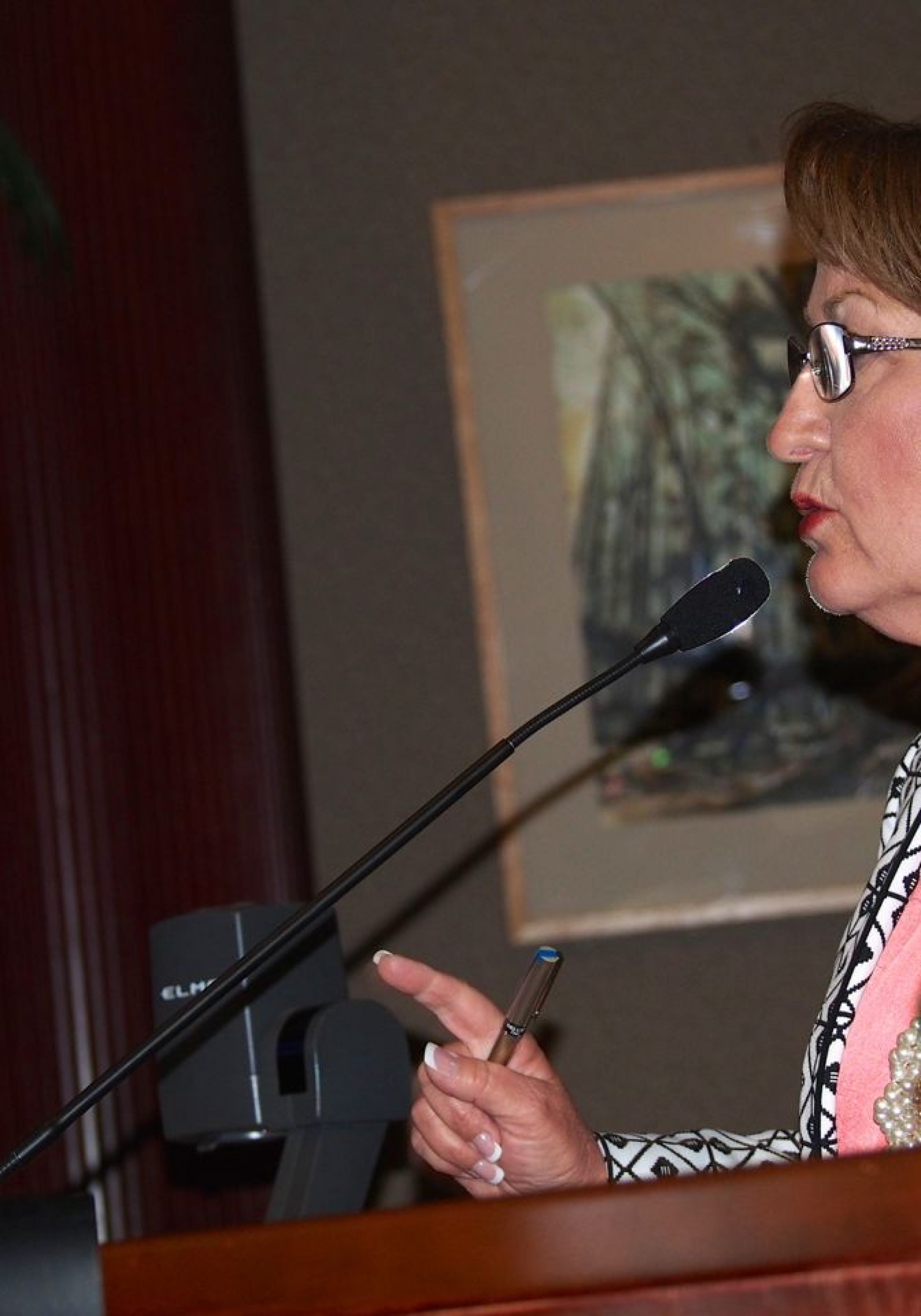 Orange County voters will try again and try again to do something many officials thought it had already done once, convert the sheriff, tax collector, comptroller and three other offices to nonpartisan elected officials.
The Orange County Charter Review Commission voted Thursday to put not one but two new proposed charter amendments on the November ballot, each aimed at converting so-called constitutional offices to nonpartisan status.
Two years ago voters overwhelmingly approved a measure to do so, with 71 percent approval.
But three of those constitutional officers, Democrats Sheriff Jerry Demings, Tax Collector Scott Randolph and Property Appraiser Rick Singh had challenged that effort as illegally-constructed.
Two weeks ago a judge agreed and threw out that 2014 countywide ballot result.
Urged on by Orange County Mayor Teresa Jacobs and County Commissioner Scott Boyd, among others, the Charter Review Commission voted 10-4 Thursday to try and try again.
One measure would simply try again, with a few changes from the original proposal. One change is key: it would transfer those positions, as well as the clerk of court and supervisor of elections, from being state constitutional offices to being county charter offices, just in case that could make them more legally sound.
The other measure includes what the commission's general counsel Wade Vose called a "spring" clause. If the measure passes and an appeals court or the Florida Supreme Court reverses the lower court decision, or if the Florida Legislature changes state law, then the spring clause would spring, and the change would go into effect then.
All of it was done virtually blind. The 9th Circuit Court Judge Keith White hasn't issued his written ruling in the case yet. He said in court that the county did not have the authority to set up nonpartisan elections for those offices, but also said other things that had Vose and other attorneys all agreeing about the uncertainty. So no one is entirely certain why he ruled the way he did, or what it would take to overcome his concerns.
Most of the commission members didn't care. One after another professed their frustration that the judge had thrown out the results of an election that had an overwhelming 71 percent approval. Many expressed that they simply had to do something to show voters they stood by them.
As did Jacobs.
"At the end of the day the big question is whether the parties control the politicians or if the people control the politicians," she added.
But those arguing against the new proposals suggested the judge may have had a very good reason to throw out the first attempt. If it was unconstitutional or inconsistent with Florida laws, then it should be discarded.
"I respect the three branches of government," Randolph said. "Let's not forget that 63 percent of voters approved a gay marriage ban. I for one am so happy that the court system was there to overturn that. They are there as a check on a power play."
Even the one Republican constitutional officer, Martha Haynie, was opposed to the proposals, and she's retiring in December. Haynie was most concerned with the new wrinkle, re-establishing the offices under the Orange County Charter, rather than under the Florida Constitution. That, she warned, could lead to political interference abuses of independent offices like hers.
Behind it all, though, are big stakes for partisans. Orange County's mayoral and county commission offices all have been nonpartisan for 30 years, and Republicans control them even though the county's voter base is now heavily Democratic. On the other hand, five of the six constitutional posts are held by Democrats, and Republicans are largely locked out in partisan elections.
Orange County Supervisor of Elections Bill Cowles, himself a constitutional officer seeking re-election, said if there is no appeal of White's ruling, candidates for Orange County's constitutional offices will have to refile their candidacies declaring their party affiliations. Their qualifying fees would increase. Qualifying takes place June 20-24. Ballots would then have to be printed establishing primaries for any offices with multiple candidates from one party, while those with no party opposition would not be on the Aug. 30 ballot.
Meanwhile, if Orange County files an appeal and seeks and receives a stay of White's order, all of that could be tossed, and the Aug. 30 ballot would go back to listing such candidates as nonpartisan facing off in a general election.
Jacobs would not commit to filing an appeal, saying she still needs to read the written ruling.