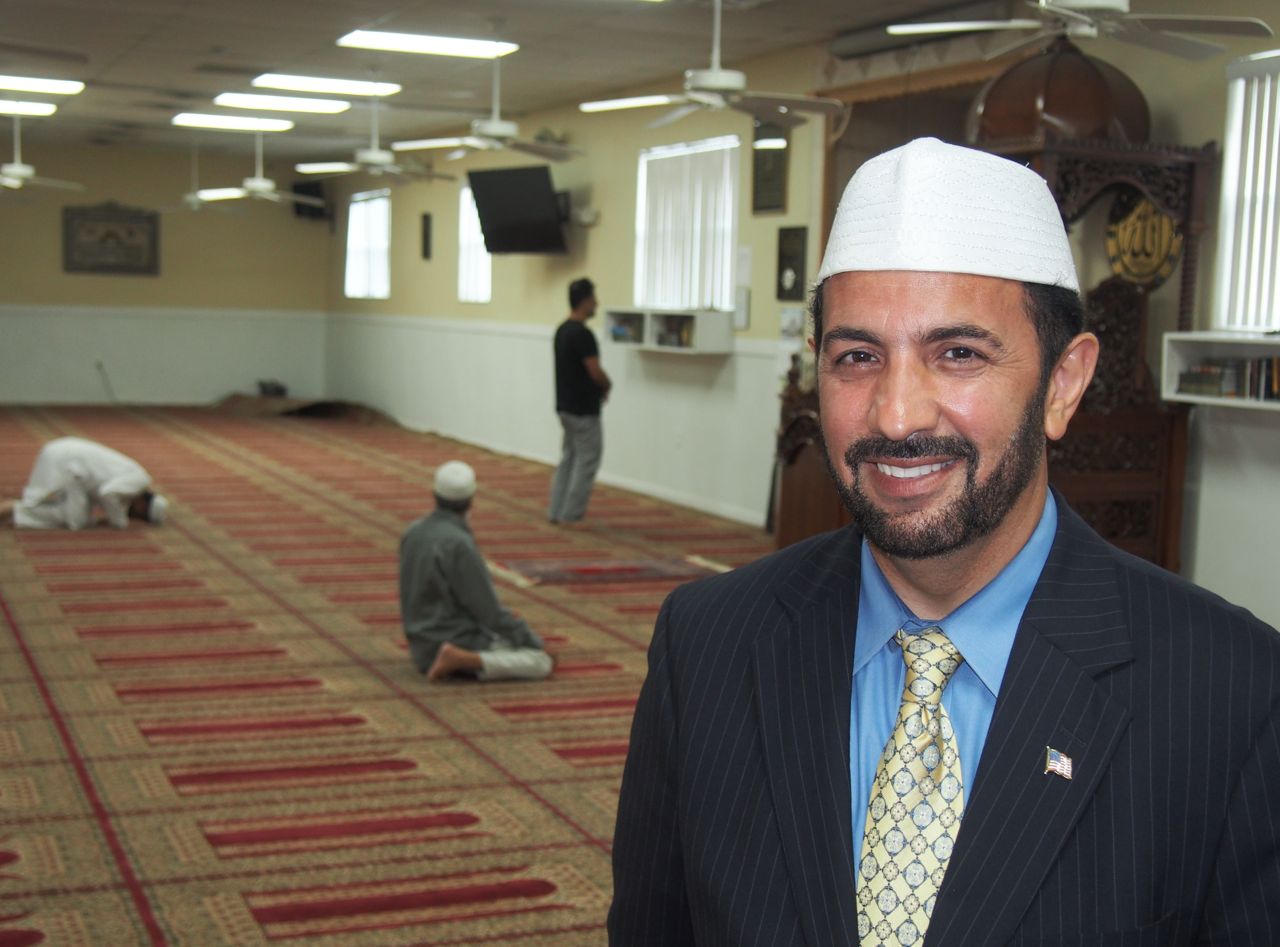 At Tuesday afternoon's prayer time at the Islamic Center of Central Florida mosque, only four or five Muslims were praying there.
This is the holy month of Ramadan and normally there would be a crowd.
"The people are very scared," said Imam Muhammad Musri, president of American Islam and a leader of the Central Florida Muslim community.
This is two days after a radicalized Muslim madman from Port St. Lucie shot up Orlando's popular gay nightclub, Pulse, killing 49 and wounding 53, in the worst mass shooting in American history and the worst terrorist attack since Sept. 11, 2001.
Many American Muslims feel like they're wearing targets again.
Musri and other area Islamic leaders quickly and unmistakably denounced Omar Mateen as a monster and not a true Muslim and quickly offered condolences and any help possible to affected families.
He quickly put out an advisory calling on Muslims to help the broader Orlando community. He joined Orlando officials Sunday morning and has been with them for most of the past three days offering support. He helped arrange for grief counselors. Many of the doctors who saved lives at Orlando Regional Medical Center, he said, are Muslim.
Still, Central Florida's 100,000 Muslims are living in fear of backlash because of Mateen's professed faith, and the characterization of his massacre as another Islamic attack. Many also are receiving verbal insults, Musri said.
Muslims are staying home as much as they can this week, he said, though he expects large numbers to still come out to break fast at the evening meals served at the society's Islamic center on Goldenrod Road in east Orange County.
Musri said women who wear scarves are particularly scared, while many men, in western clothing, do not necessarily look Muslim. He has advised Muslim women who wear scarves in Orlando to not go out alone unnecessarily, especially after dark.
"My wife is a doctor. My wife wears scarves, and she works at night. She has to go to the hospital. She is not going to stop her job," he said. "But it's different from someone going to a movie and be isolated or harassed."
The Islamic Society of Central Florida this week contracted with police and sheriff's departments to provide off-duty officer security at its 10 mosques.
"It's better to avoid, at this period," he said. "We get a lot of threats and we measure from that it is better for us to be cautious."
The backlash, Musri said, is evidence that he, the Islamic Society of Central Florida, and the broader, national group he helped found, American Islam, still has work to do to to explain who they are, and that they are not in any way represented by or supportive of extremists.
"For the people that have known us for many, many years, this is a coming together again," Musri said. "But there are many segments of the community that do not know us. They do not know us enough to understand that this is not who we are. We are against terrorism. We are against extremism. That's why we have work to do."
Musri, American Islam Director of Outreach Bassem Chaaban, and other leaders in the local society have worked with Central Florida leaders for many years, and are on close, advisory terms with Orlando Mayor Buddy Dyer, Orange County Mayor Teresa Jacobs, Orlando Police Chief John Mina, Orange County Sheriff Jerry Demings, and FBI Special Agent Ron Hopper. Musri stood beside them during their press conferences, and sometimes spoke.
His society has a long history of professing peace in Orlando, does not criticize, let alone persecute, gays, and participates actively in interfaith efforts.
He's going to take that work to a bigger stage next month. American Islam is organizing a rally called the "American Muslim March on Washington" July 23, to call for peace, truth and unity, with the slogan, "Americans Against Terrorism and Islamaphobia."
There have been no reported incidents of hate crimes against any of the society's mosques since the Pulse attack. In fact, Musri said the only hate crime in any recent time occurred in January, when someone the FBI later identified as a white supremacist spread bacon around one of the mosques. Musri laughed at the absurd attempt at an insult, or maybe the man thought pork is to Muslims what legends say garlic is to vampires.
"Seriously?" he said of the bacon.
Yet Musri expressed concern that the man was seen on security cameras wearing a backpack, and no one knew what what was in it or what he might have done had he been confronted.
But email and phone calls? Those are coming in.
The leader at the ISCF Mosque, Imam Mohamed Nur, played one from his cell phone in which a man called all Muslims evil, screamed, "Get the f-ck out of the United States! Get out now!" Another vowed to "burn and kill you before you burn and kill us."