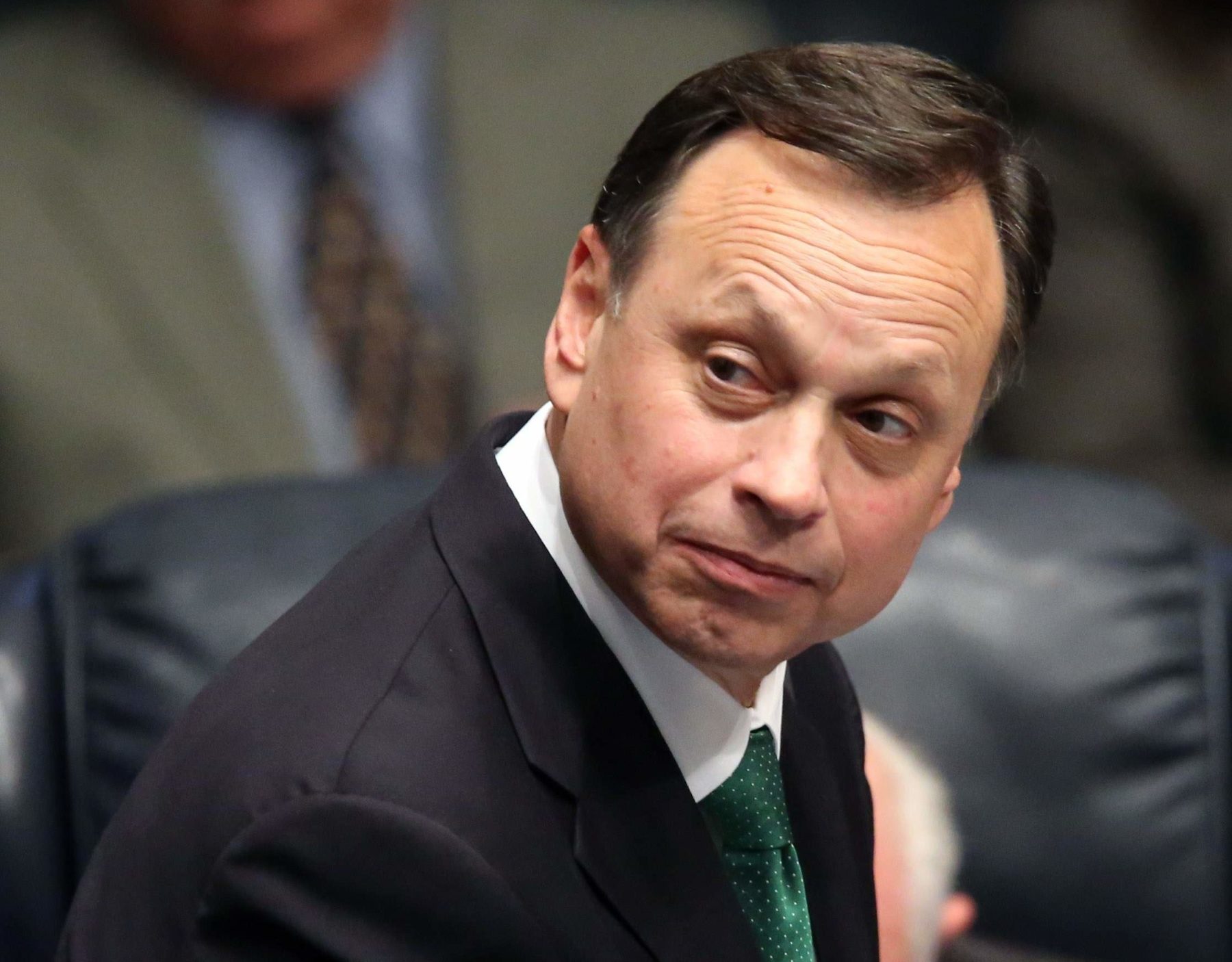 I'm a little surprised by Tom Lee's decision to run for re-election to the state Senate.
Along with just about everyone else in the media and Florida politics, I've had lengthy chats with Lee about his future since a judge drew new district lines that essentially forced him to make a tough decision.
Because his current Brandon home now lies in a different district than the one Lee represents, he had three choices:
Challenge Senate Majority Leader Bill Galvano if he wanted to keep his current seat. Lee ruled that out early.
Move within the newly drawn boundaries of District 20, which includes parts of Hillsborough, Pasco and Polk counties so that he could run for the Senate again.
Run for an at-large seat on the Hillsborough County Commission, where he would have been a heavy favorite.
It came down to options 2 or 3, and as William March of the Tampa Bay Times first reported, Lee chose No. 2.
Why that surprises me, a little, is because Lee talked to me at length about the lure of bringing his Tallahassee experience to his home county. He has young kids and being able to spend more time with them, especially on weekends, was appealing.
Plus, Lee is never shy about saying Tallahassee is where good governance goes to meet a painful end at the hands of lobbyists, special interests and agendas that have little to do with the overall good of Florida.
That's one of the reasons Lee is not the most popular guy in the statewide GOP.
In the county, Lee's impact would have been immense. As a resident of eastern Hillsborough, Lee would have given a much-need pragmatic voice to a part of the county that has been treated as a fresh hunting ground for runaway development. The result has been suffocating growth and traffic.
His entry into the race likely would have meant the end of Jim Norman's attempt to return to public life as a county commissioner. It's a definite boost to the political ambitions of Republican commission candidate Tim Schock.
But, statewide politics has real appeal too. The power to shape the future of the nation's third-largest state can be irresistible. That's the path he chose.
Interestingly, even if Lee wins he will have to run again in 2018.
A lot of things can change between now and then, starting with the races for governor (paging Adam Putnam, please report to the candidate's booth) and cabinet posts. Lest we forget, Lee unsuccessfully challenged Alex Sink in 2006 to be the state's chief financial officer.
Lee has been coy throughout the process that led to this decision and there is no reason to believe that won't continue. For now, though, he has shown one of his cards. He will show the next one when he gets around to it.
___
Joe Henderson has had a 45-year career in newspapers, including the last nearly 42 years at The Tampa Tribune. He has covered a large variety of things, primarily in sports but also hard news. The two intertwined in the decade-long search to bring Major League Baseball to the area. Henderson was also City Hall reporter for two years and covered all sides of the sales tax issue that ultimately led to the construction of Raymond James Stadium. He served as a full-time sports columnist for about 10 years before moving to the metro news columnist for the last 4 ½ years. Henderson has numerous local, state and national writing awards. He has been married to his wife, Elaine, for nearly 35 years and has two grown sons – Ben and Patrick.