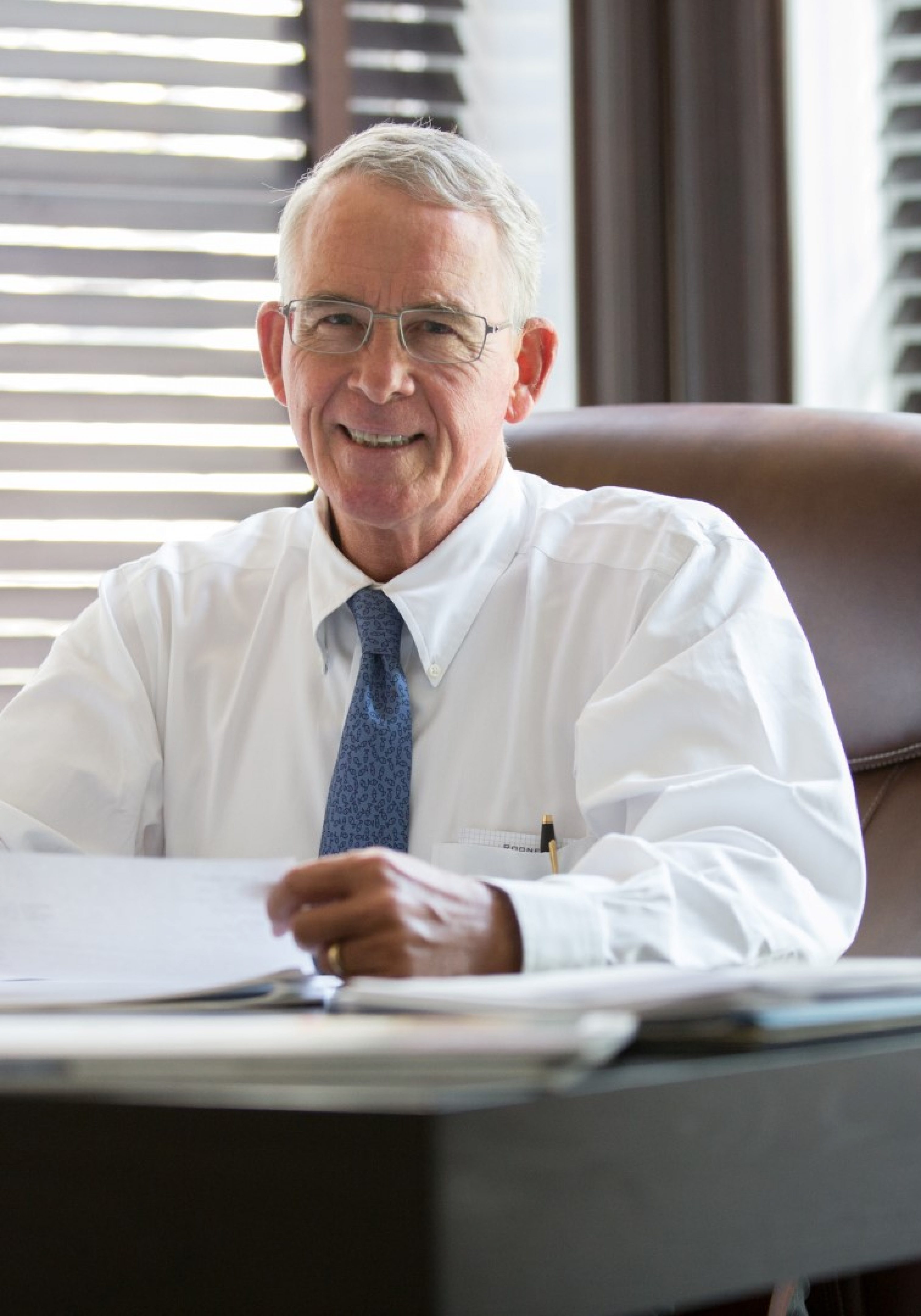 The influencer told voters Wednesday he won't be influenced.
Francis Rooney, a Naples Republican, said he will not accept any money from political committees in his bid to replace Curt Clawson in Congress. The pledge is in line with one Clawson, a Bonita Springs Republican, made during his 2014 congressional bid.
The former ambassador and longtime Bush family supporter also said that, unlike other members of, he would not need to be "perpetually fundraising" if he is elected.
"The only people I'm going to worry about is y'all," said Rooney during the Businesspeople United for Political Action Committee (BUPAC) meeting Thursday morning.
Rooney faces Chauncey Goss, a Sanibel Island Republican and a former House staffer, in the race to replace Clawson. Don Bongino, a former Palm City Republican and radio talk show host, has also filed to run in the race, according to the Naples Daily News.
Clawson announced in May he wasn't running for re-election, saying he wanted to spend more time at home with his ailing father. The decision set off a rush of Republicans deciding whether to hop into the Congressional District 19 race.
Rooney said his wife, Kathleen, encouraged him to run for the seat after they heard Clawson wasn't running for re-election. Rooney said she said since he had spent considerable amount of time talking about the issues facing the country, he should consider a run.
"She said 'why don't you just run for that seat if you want to do something about it,'" he told the crowd. "Three days later … we decided to do it."
While the race marks Rooney's first time running for office, he isn't a political newcomer. According to the Naples Daily News, Rooney, his wife and companies have given more than $6 million to federal races since 2003.
If elected, Rooney said his top legislative priority would be addressing Lake Okeechobee and the watershed. Rooney said many people who live in Southwest Florida are here "because of the water and the estuaries," and he will do everything possible to look at comprehensive solutions to the area's water woes.
He also said he hopes to focus on ways to get "spending, regulation and the tax code" under control. Rooney also said the nation needs to secure its borders, and look at ways to help veterans.
With just over two months before the Aug. 30 election, Rooney said he'll spend the next few weeks getting to know people in the district. The 19th Congressional District includes most of Lee County and coastal Collier County.
Goss — the son of former CIA Director Porter Goss, who once represent the region in Congress — spoke to BUPAC earlier this month. During his appearance, the Sanibel Island Republican said water issues were a major concern for Southwest Floridians.