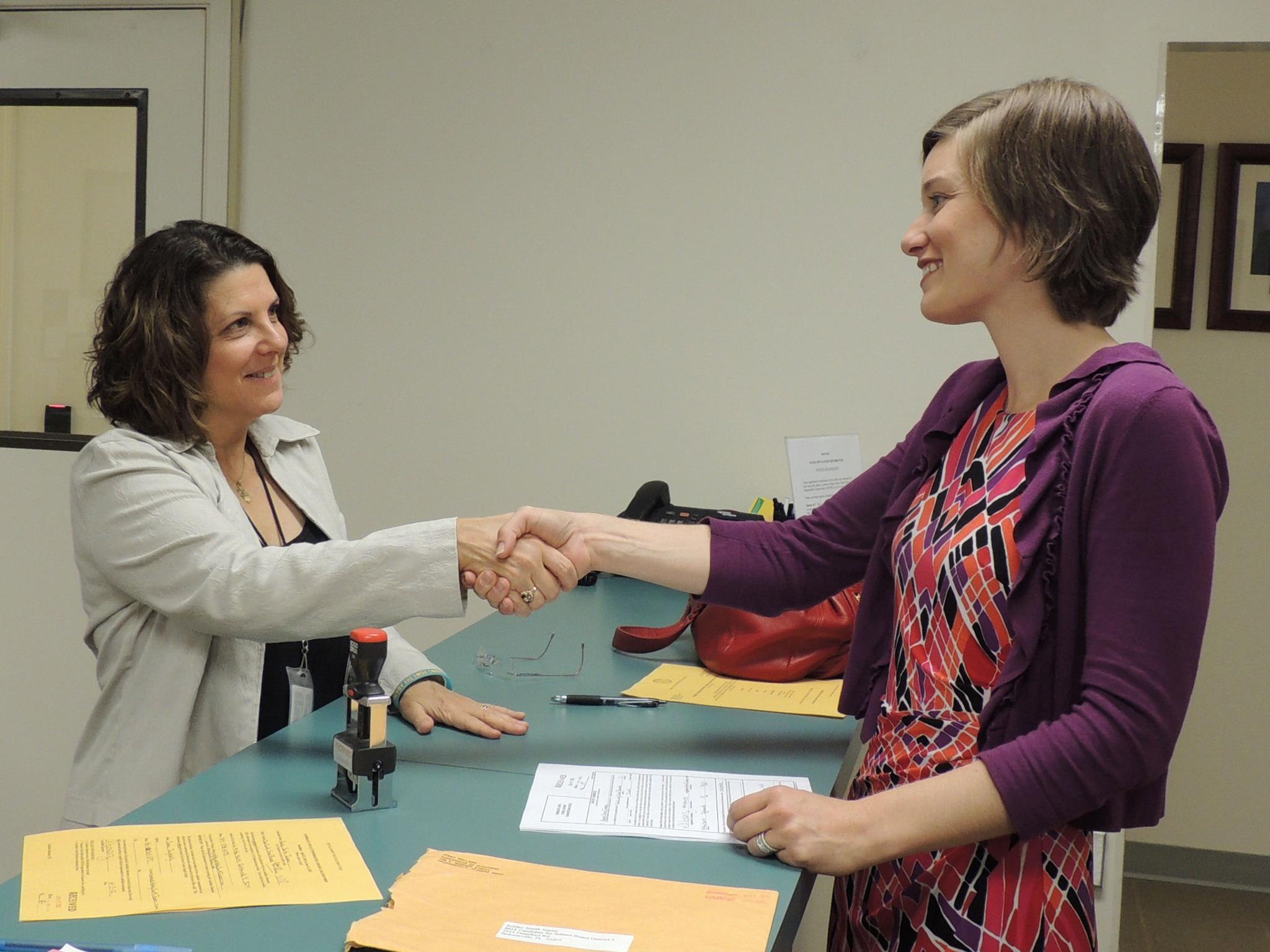 Two powerful incumbents on the Duval County School Board got through the qualifying deadline without drawing opposition Friday, ensuring their re-election.
Cheryl Grymes, targeted by at least one enterprising activist attempting to plant stories maligning her for taking money from charter school king Gary Chartrand, drew no opposition in School Board District 1.
Grymes was criticized by some media outlets for taking contributions from outside the district, although it's a common practice in local politics, including the school board.
The other incumbent walking into another term, Ashley Smith-Juarez, likewise drew no opposition.
Smith-Juarez, a previous employee of the Chartrand Foundation, has an affiliation some Donald Trump Republicans may find controversial. Since 2013, she has been Northeast Florida Regional Director of the Clinton Foundation's Clinton Health Matters Initiative.
Despite that affiliation, no one stepped up to Make The School Board Great Again.
Other races are more competitive.
School Board District 5 sees a quartet of hopefuls interested in succeeding Connie Hall, including community activist Bradford Hall, who has long-standing ties with the Corrine Brown machine; Warren Jones, the longest-serving Jacksonville city councilman in history, who left the council last year; Hank Rogers, who is backed by the incumbent; and Brenda A. Jordan.
None of these candidates have raised more than $800.
In District 7, the race is on to replace Jason Fischer, who resigned to focus on his run in House District 16.
Greg Tison leads the pack in fundraising. The general manager of Beaver Street Fisheries is the establishment choice in a crowded field.