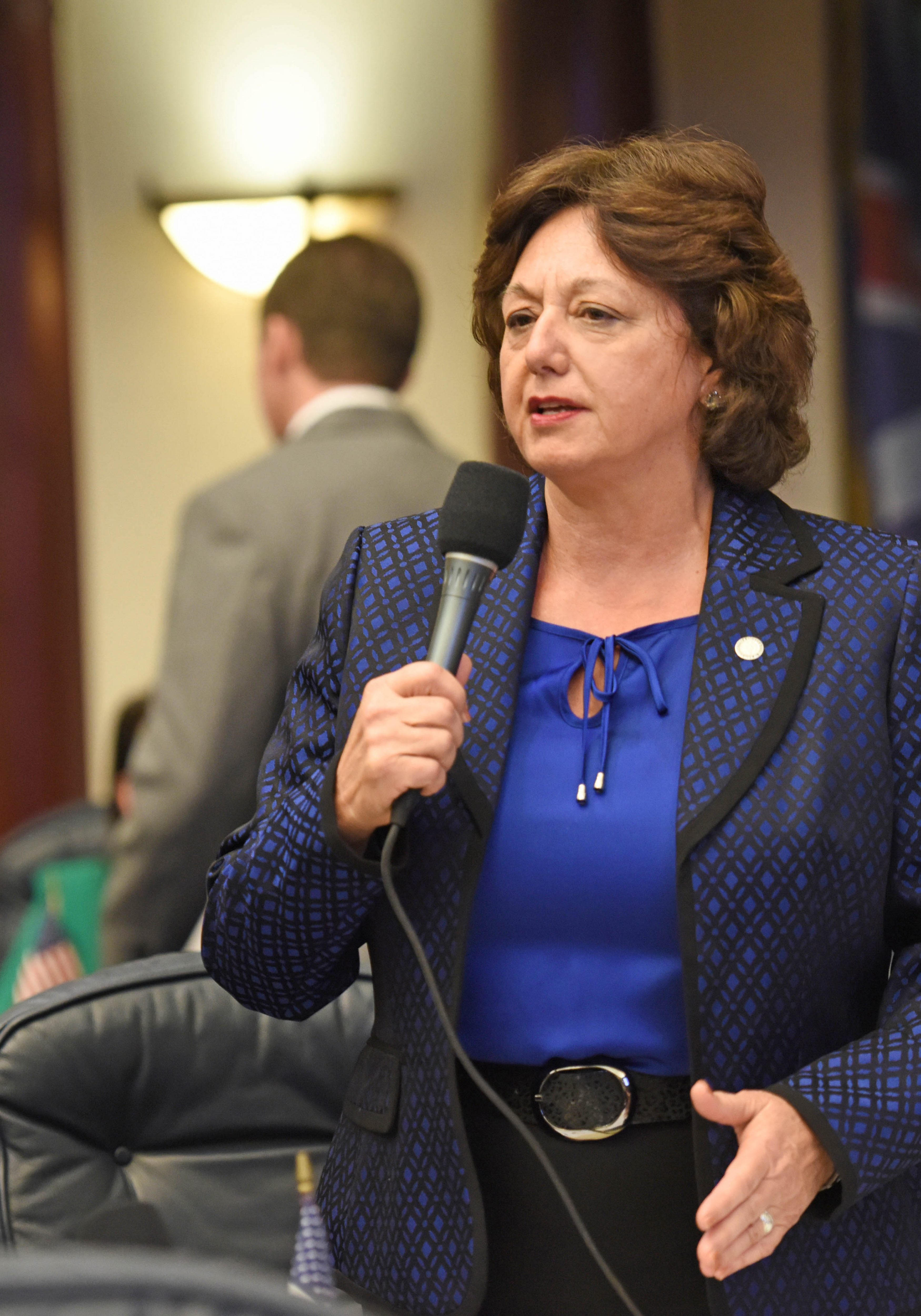 There are more than 300 candidates running for the 160 seats in the Florida House and Senate. And, try as we will, FloridaPolitics.com won't be able to interview all of them. So we are asking every candidate, including incumbents, to complete a questionnaire we believe offers an interesting, albeit, thumbnail sketch of who they are and why they are running. If you are a candidate and would like to complete the questionnaire, email [email protected]
Today's candidate spotlight features Kathleen Passidomo, a Republican running for Senate District 28.
Here she is in her own words.
Significant other? Kids?
My husband is John M. Passidomo. I have three children: Catarina, Francesca and Gabriella. Catarina is married to Will and they have one son, William (age 2 ½). Catarina is a professor at the University of Mississippi. Francesca just graduated from law school and Gabriella is entering law school in the fall.
Education background? Professional background?
I graduated from Trinity College (now Trinity University), Washington, D.C. in 1975 and obtained my law degree from Stetson University College of Law in 1978.
What was your first job?
I worked throughout high school during the summers in my father's medical office and in my uncle's law office in New Jersey. My first job as a licensed attorney was in Naples with the Law Offices of William Schweikhardt. (He has since retired).
In 25 words or less, why are you running for office?
We can't afford to let Washington's failures become Florida's problems. Floridians need someone in the state capitol fighting for them, not special interests.
Did you speak with anybody in your political party before deciding on running? Receive any encouragement? From whom?
When I ran for the first time (in 2010) I spoke with my husband and, after he encouraged me to run, I spoke with the then-head of the Collier County Republican Executive Committee, most of the Collier County and City of Naples elected officials and a number of well-known Republican leaders in this community, all of whom encouraged me to run and supported my candidacy.
Who do you count on for advice?
I mainly keep my own counsel but I have an open door policy so I meet with constituents all the time. I always want to know their opinions on the issues.
Who is your political consultant? Campaign manager?
My political consultant is Enwright Consulting. I manage my own campaign with the help of a number of dedicated friends and family and a host of high school and college students who are a joy to be around.
Who was the first person to contribute to your campaign? Why did they donate? 
My father was the first contributor to my campaign in this election. My mother was my second contributor. They contributed to my campaign because they believe in me.
Who, if anyone, inspires you in state government? Gov. Scott, Commissioner Putnam and Sen. Richter.
Why do people mistrust elected officials and what are you going to do about it?
Too often, elected officials fail to put their constituents first. As a legislator, my top priorities are and will always be the issues affecting those I represent, not special interests.
What are 3 issues that you're running on? (You're not allowed to say education or "improving the schools")
1) Cutting taxes and burdensome regulations to heal our economy and ensure that our state does not suffer another recession — making Florida the No. 1 state to live, work, and raise a family. 2) Fighting federal overreach and protecting our constitutional rights. 3) Safeguarding our most vulnerable population, our seniors.
What is a "disruptive" issue (i.e. ride-sharing) you are interested in?
I support ridesharing and other innovations that expand Florida's economy and stimulate competition.
What does your legislative district need from Tallahassee?
Less regulation, less taxes, and less bureaucracy.
Who was the best governor in Florida's modern history?
Rick Scott
If you could amend the Florida Constitution, what would you change?
I would make it more difficult for Washington lawmakers to obstruct Florida interests.
Are yard signs an important part of campaigning in your district?
Yes. You can go to kathleenpassidomo.com to request a yard sign.
What's the first thing you read each morning?
The Naples Daily News followed by the News Press. I also read Sayfie and Sunburn online.
Where do you get your political news? 
Fox News
Who do you think will be the next President of the United States?
Donald Trump
60 Minutes or House of Cards?
House of Cards
Social media presence? Twitter handle?
F| RepPassidomo T| @Kathleen4SWFL Instagram| kathleen4swfl
In 140 characters, what's a Tweet that best describes your campaign message?
My campaign is built on service to community and Southwest Florida's issues — not the special interests. Stand with me and I'll always make the right call fighting for you.
Hobbies?
Cooking
Favorite sport and sports team?
My favorite sport is basketball. (I played basketball in high school and used to listen to the Knicks on the radio back in the '70s). I love the Miami Heat. I'm also a Rays fan, but I grew up a "dyed-in-the-wool" Yankee fan. I miss Derek Jeter.