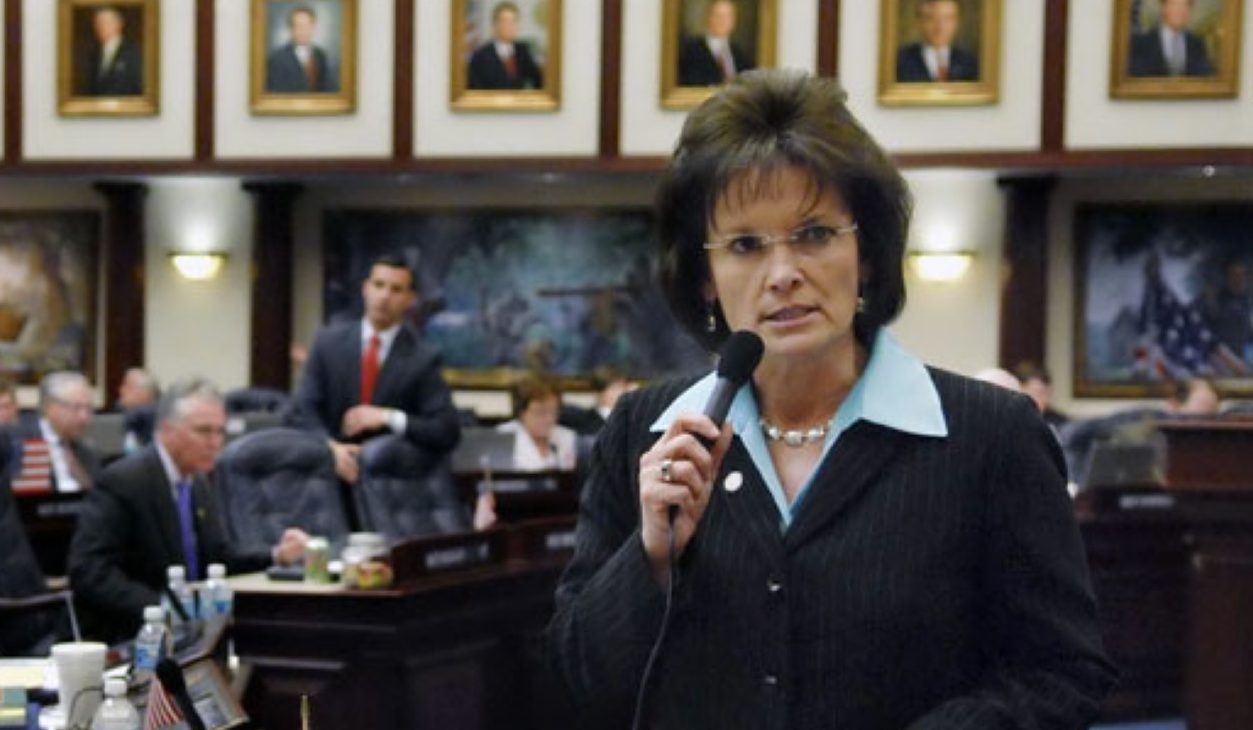 Health care — and expanded Medicaid funds offered by the federal government — are still on the minds of many Floridians if a barrage of questions from Tuesday's Tiger Bay of Polk County luncheon is any indication.
State Sen. Denise Grimsley, a Sebring Republican, came to the lunch prepared to discuss the accomplishments of the 2016 Florida Legislature. But as one of the key experts on health care and nursing in the Senate, she fielded many health legislation questions by the audience, made up largely of middle-aged and older voters.
They hungrily asked what the Legislature will do on health care matters in 2017.
Grimsley is well qualified to answer. As a veteran nurse, and now administrator of two hospitals in her 26th Senate District, she has fought the Florida Medical Association's attempts to restrict services of nurse practitioners and physician assistants that have been allowed in other states.
Asked for the top issues the Legislature can expect to deal with, Grimsley — who will be there since she drew no opponent during qualifying — said health care. The second issue, she said, would be water issues dealing most notably with the need for dike repairs on Lake Okeechobee, Indian River's continued problems and the demand by some in South Florida that the state buy up all of the sugar-growing lands.
She had candid and succinct remarks on Republican Gov. Rick Scott's method of vetoing bills approved by both House and Senate.
"Under Jeb Bush, you knew why he was going to veto a bill, whether you liked it or not," she said.
Grimsley said Bush laid down specific criteria that had to be met by a piece of legislation for him to sign it into law.
"Under Gov. Scott's administration, there is no going to explain the bill or a definite system it seems to use. At times a bill is vetoed and (his) staff comes to us and says 'Oh, we really didn't understand,'" she said,
Asked for details on a series of bills from the past, Grimsley quipped, "Every legislative session is like having a baby. It is painful, and I just want to forget about it."
Grimsley was asked about the attempts by her and others that finally passed legislation allowing nurse practitioners and physician assistants to prescribe narcotic drugs to patients under controlled situations. Florida was one of the very last states to allow it because of decades of pressure against from the Florida Medical Association.
"(The FMA) has lobbyists as do all special interests. And lobbyists try to justify their work to their members," she said.
But it is really about the quality of medical care, Grimsley said, during a brief interview after her address. Many of the small towns in her district have no doctor, and the elderly often can't travel to a city to get a medical prescription for an illness that could be cured over the weekend or a few days. Nurse practitioners working in clinics can now do that.
She also said the federal and state monies "need to follow the patient" and never really have, going to state agencies or other medical disbursement systems. A former House Budget Chair, Grimsley said expanded Medicaid money offered by the federal government would help patients and cut health care costs.