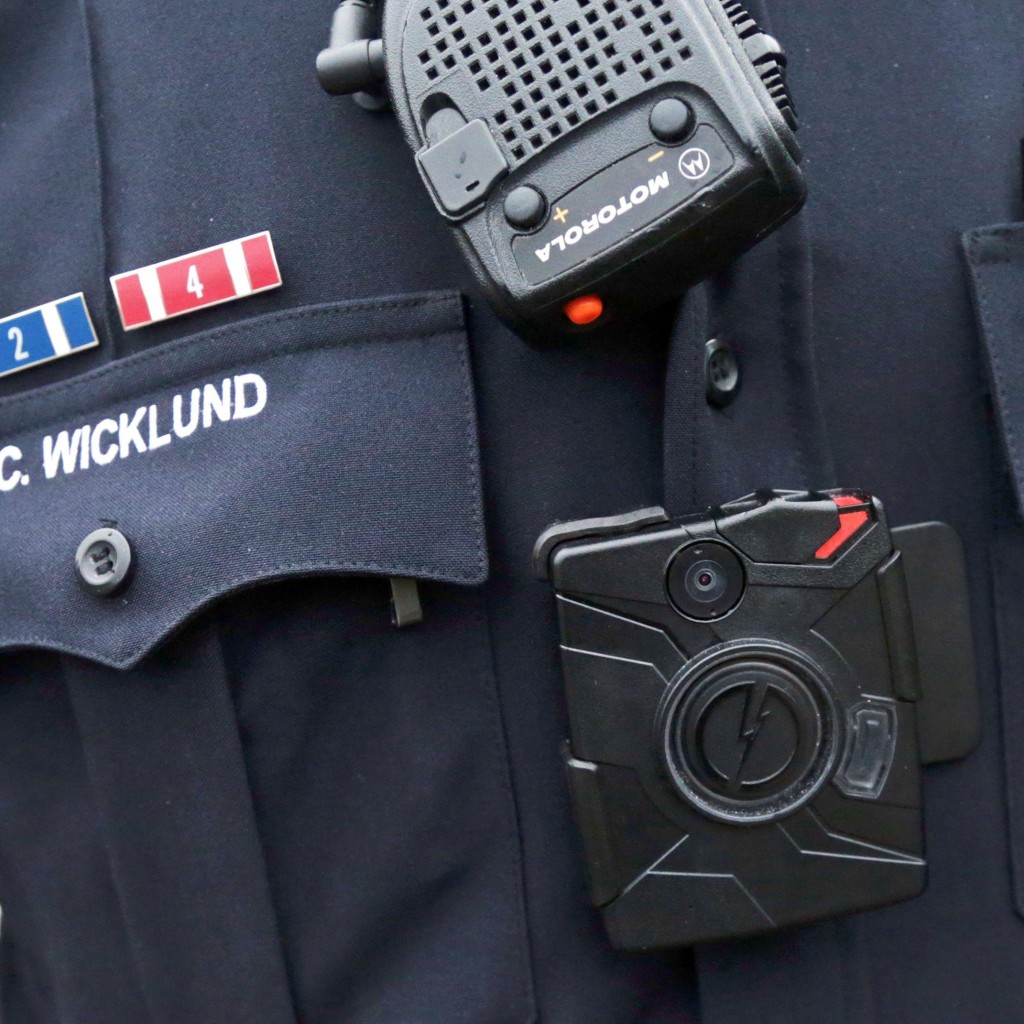 Addressing a Jacksonville City Council committee Tuesday, Sheriff Mike Williams signaled his department's commitment to a pilot program for body cameras "sooner than later," even as major questions remain about hardware costs, capabilities of cameras, and time frame of deployment.
Williams expects to have the program begun "no later than the spring," he told the Public Health and Safety committee Tuesday morning.
The specs of the program are fairly elastic, as is the timeframe: 100 to 300 cameras, over a three- to six-month period.
They will, said Sheriff Williams, be deployed "not just in high-crime neighborhoods," but "all over the city."
Regarding the video, the Jacksonville Sheriff's Office will "abide by state law" regarding public records requests, Williams said.
Four to six different vendors will be considered during the pilot program, which means there could be variability in results.
"The video could be different," Williams said. There could also be "issues with angles," as "some provide a field of view more than officers can see," which wouldn't be optimal in understanding how the officer perceived a situation.
Training costs are also a question mark, in addition to hardware.
"I'd like to be able to deliver a solid number," Williams said, but "right now we don't have it."
Meanwhile, Williams said his force wants the cameras.
"Probably 90 percent are in favor" of cameras, Williams said. "Most law enforcement officers realize there's a lot of value there."
There's no "strong undercurrent of opposition" and "the union is part of the process."
Regarding the effects of body cameras on law enforcement, Williams believes "the jury is still out," though "most communities see an almost immediate reduction in complaints" after implementation.
Body cameras have been a priority of activist groups such as the Kemetic Empire. And public pressure on these have changed Williams' take on the technology.
In March 2015, Williams told WJXT that "there are just too many issues related to body cameras for JSO officers at this time. More discussion is necessary."
Though Williams has evolved on the issue in the last 17 months, there are logistical problems created by Jacksonville's tight budgets.
"We need to get a handle on potential costs," Council President Lori Boyer said,  wanting to avoid an "either/or" situation that would be "difficult for both sides," if expectations were built up among the public for something that the city couldn't afford.
Boyer noted the city's IT struggles, including the desire to replace the "inadequate" internal accounting system for four years.
She wondered how the public would react if a similar delay affected the deployment of body cameras.