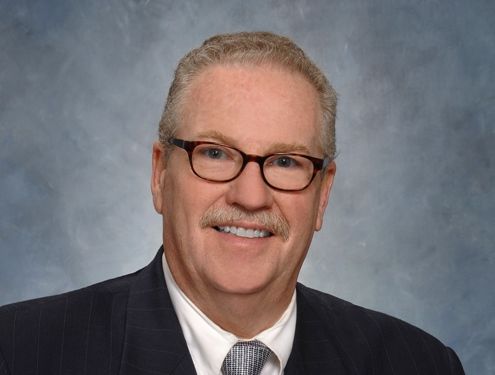 Democratic Florida Senate candidate Bob Healy is accusing state Rep. Victor Torres of lying in a Senate District 15 campaign mailer Torres released last week that accuses his primary opponent of being "Republican Bob" and other charges.
"It is a lie," Healy stated in a rebuttal letter he mailed to supporters in SD 15.
"All I can think is Vic Torres just made it up, or he has me confused with someone else, and I would like to know either way," Healy adds.
Zachary Hall of the Torres campaign defended the statements in the mailer as accurate.
Torres and Healy are seeking the Aug. 30 Democratic primary nomination in SD 15. The winner would face Republican nominee Peter Vivaldi in a district covering much of south Orange County and north Osceola County.
Healy's ire is aimed at a mailer the Victor "Vic" Torres for State Senate District 15 campaign sent out claiming Healy "sides with Republicans and doesn't pay his fair share." That portion of the mailer claims Healy gives money to Republicans and right-wing PACs, raised highway tolls while a member of the Osceola County Expressway Authority, and that his company, San Juan Funeral Homes, "hasn't paid his property taxes for two consecutive years and also stiffed workers for over $74,000 for construction."
In his rebuttal, Healy acknowledges having contributed to only two Republicans — $100 each time, to personal friends, in 2001 and 2006, and nothing to right-wing PACs. He said that does not make him "Republican Bob." He insisted he has never voted to raise tolls on the expressway authority. And he deflected criticisms of the company he works for, contending he is just an employee himself, not someone calling fiduciary decisions, so anything the company has done is not his responsibility.
"I am a funeral home director. My job is to help families at their hardest moments, to ease the pain of loss, and to help people remember the joy of family. And for that, I get a paycheck. If he has an issue with the company that pays me, he should take it up with them. As a longtime labor activist, Vic should know you don't attack the workers for the decisions made by ownership," Healy stated.
Hall said the reference to campaign contributions includes the fact Healy has paid dues to the Funeral Directors Florida CCE and the Service Contractors Association, a funeral directors group, and each of those committees has, in turn, made political contributions, almost exclusively to Republicans. Healy dismissed that as a stretch to suggest that he, himself, was making those political campaign contributions, and noted his SCA dues came in the form of payroll deductions in 2002 and 2003, and totaled less than $360.
Hall said the reference to the toll increases involve the new Poinciana Parkway that the Osceola Expressway Authority approved. Healy said that does not represent toll increases, simply new tolls. He accused Torres of taking "a page out of Trump's playbooks, making up attacks and hurling mud."
He then called Torres an honorable man and called on him to "correct your made-up attacks."