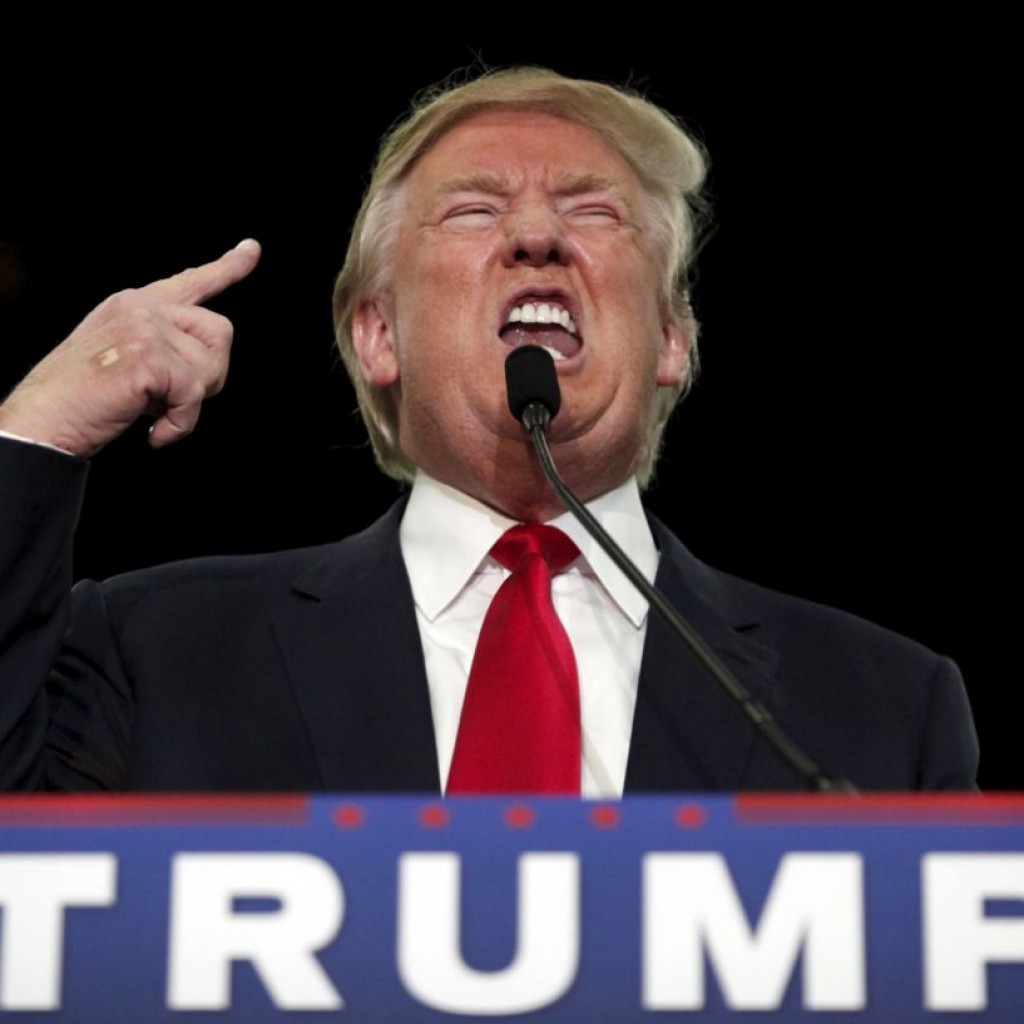 A press call set up by the Florida AFL-CIO before Donald Trump's Wednesday campaign rally in Jacksonville allowed two union member veterans to rip on the GOP presidential nominee.
"I am so puzzled by the insults coming from presidential candidate Donald Trump," said Matty Rose, an Army vet and 50-year member of the National Association of Letter Carriers in New Smyrna Beach.
He served in both South Korea and Vietnam and said he still suffers health effects from Agent Orange, a toxic stew of chemicals used to defoliate jungle trees giving cover to Viet Cong guerrillas.
"He has set races against races, people against people," Rose said. "It's an awful time in America … (He) has insulted military families, veterans, Muslims … even those who eat fried chicken."
Trump has been involved in a high-profile spat with the parents of a Muslim American soldier killed in Iraq, after the man's father — Khizr Khan — criticized Trump at last week's Democratic National Convention.
More recently, Trump half-jokingly threatened to have a crying baby thrown out of a Virginia rally and was photographed on his private jet eating KFC fried chicken with a knife and fork.
"I don't know where it's going to end," Rose said.
David Gates, a 30-year member of the International Brotherhood of Electrical Workers-Local 177 in Jacksonville, is another Korean and Vietnam Army vet.
"My commander-in-chief was Richard Nixon," he said. "I respected him for that.
"Now, Donald Trump could possibly be the commander-in-chief," Gates said. "He talks about how he respects veterans and how he's going to fix the VA. But from how he reacts to the Khan family, I see no respect for veterans, for their sacrifice, at all."
Will Fischer, executive director of the AFL-CIO's Union Veterans Council in Washington and an Iraq War veteran, also cut down Trump's acceptance of a Purple Heart from a veteran. Trump later said he "always wanted" to get a Purple Heart.
The award is given to those wounded or killed in combat.
"Purple Hearts equal bad days," Fischer said. "Nobody with a Purple Heart ever wanted one."
Later, when asked about Florida Gov. Rick Scott's continued backing of Trump, Fischer said he wanted to ask the governor, " 'How much further does he have to go … to lose your support?'
"'What does he have to say?'" Fischer said. "I think it's a fair question."