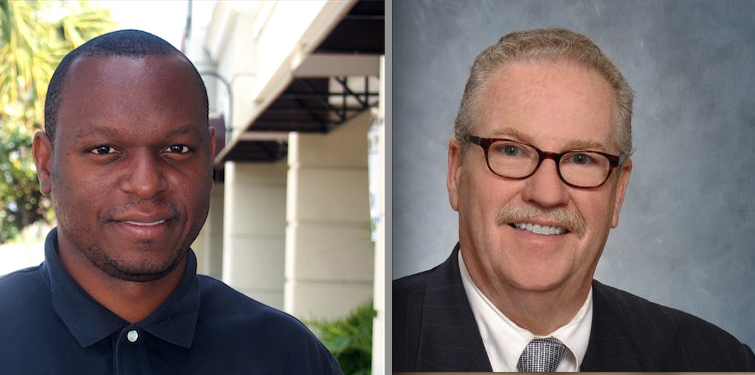 The political action arm of the Central Florida chambers of commerce, BusinessForce, announced several endorsements for legislative races in Central Florida Thursday.
"These endorsements send a strong signal to our region's business community and recognize the legislative candidates who are best equipped to support and serve our region in Tallahassee after this election," Craig Swygert, BusinessForce chair and Central Florida market president at Clear Channel Outdoor, stated in a news release.
The endorsements include Democratic state Rep. Randolph Bracy in Senate District 11, Democrat Bob Healy in Senate District 15, Democrat Greg Jackson in House District 45, Republican Brian Hodgers in House District 52 and Republican Randy Fine in House District 53.
"We are confident that each candidate will advance policies that support our free enterprise system, job creation and economic growth and opportunities for Central Florida's small businesses and hardworking families," Chris Stewart, director of state government affairs for the American Resort Development Association, and chairman of the BusinessForce Legislative Committee, stated in the news release.
Bracy is in an Aug. 30 SD 11 Democratic primary race with Bob Sindler, Gary Siplin, and Chuck O'Neal, with no Republicans running. Healy is in a SD 11 Democratic primary with Victor Torres, with Republican Peter Vivaldi awaiting the winner for a November showdown. Jackson is in a five-way HD 45 primary with Kamia Brown, Peter Pham, Kelvin Cobaris, and William Jusme, with no Republicans running. Hodgers is in a five-way HD 52 Republican primary with Thad Altman, Edward Bollinger, Monique Miller, and Fritz VanVolkenburgh, with a write-in candidate also running. Fine will face Democrat David Anthony Kearns in the November general election.
BusinessForce did not announce endorsements in several other Central Florida districts, including Senate District 13, which has three Democrats, Mike Clelland, Rick Roach, and Linda Stewart, and one Republican, Dean Asher, running.
BusinessForce is the political action arm of the Central Florida Partnership, a coalition of Orlando-area chambers of commerce.