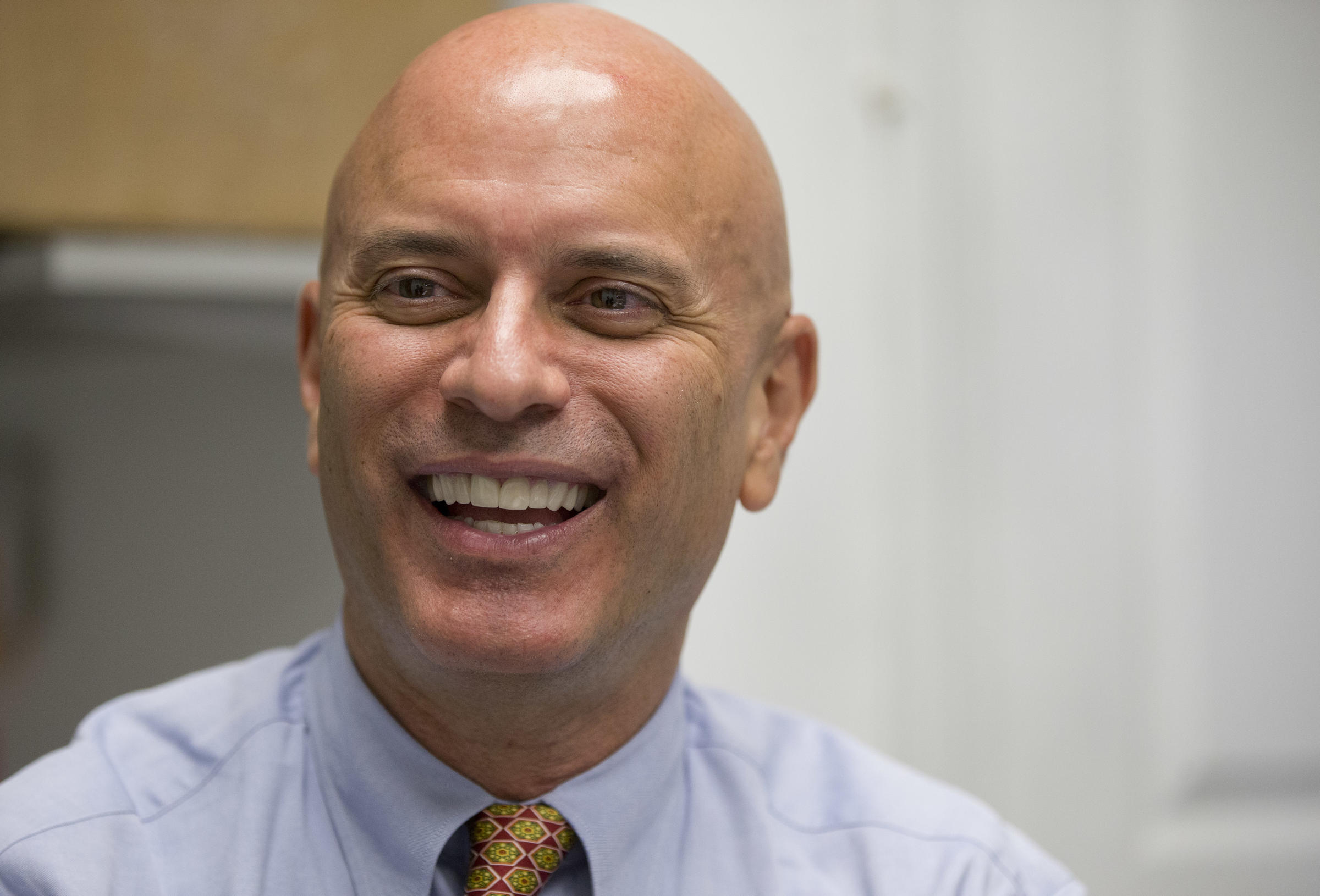 Tim Canova, the law professor who is challenging Debbie Wasserman Schultz in Florida's 23rd Congressional District, says he is happy to hear that the Democratic incumbent has finally agreed to debate him.
But after waiting for months to hear the news, Canova remains skeptical.
"I will believe it when I see it," he says.
Wasserman Schultz told the South Florida's Sun-Sentinel on Thursday that, "I have always said that when we got to August that I would focus on the question of whether or not I was going to debate my opponent. I am going to debate my opponent."
"Four months ago, I proposed a series of six debates to cover a wide range of issues," Canova said in a statement issued Thursday night in reaction. "Wasserman Schultz has dodged debates for four months and she's been dodging her own constituents for even longer. I believe she owes the residents of Florida's 23rd Congressional district an accounting for her record of absenteeism and inaction in Congress and the circumstances of her resigning in disgrace from the Democratic National Committee."
Wasserman Schultz' announcement comes 26 days before voters in the Miami-Dade/Broward County district will go to the polls, and less than two weeks after she left her position as chair of the Democratic National Committee after more than five years on the job. It happened unceremoniously, after a release of some 19,000 emails whose correspondence supported the notion that party officials favored Hillary Clinton's campaign over rival Bernie Sanders despite officially claiming no favoritism. Wasserman Schultz suffered a further indignity when she was shouted down while addressing the Florida Democratic Delegation Breakfast on the first day of the Democratic National Convention in Philadelphia.
"The Congresswoman is looking forward to a thoughtful, substantive debate on the issues that matter most to her longstanding constituents in Florida's 23rd CD," said Wasserman Schultz campaign spokesman Ryan Banfill. He disputed Canova's charge of "absenteeism," saying, "the Congresswoman is far from absent and has hosted or participated in more than 70 South Florida community events over the last nine months alone – and she has a 94.5% lifetime vote rating, including 97% the year she underwent seven surgeries and other procedures for breast cancer."
Canova has been calling for six debates, but said on Thursday night he hopes to engage in at least two candidates forums with the incumbent, who has served in Congress since 2004.
"While I welcome this news, I have always maintained that there must be a series of debates to discuss the range of issues of importance to South Florida, including the economy, campaign finance and political reform, immigration, criminal justice reform and the war on drugs, environmental issues, and foreign policy and national security," Canova said.
Wasserman Schultz may be feeling better this week about the race, when a poll commissioned by Canova shows her leading in the race by eight percentage points, 46 percent to 38 percent.