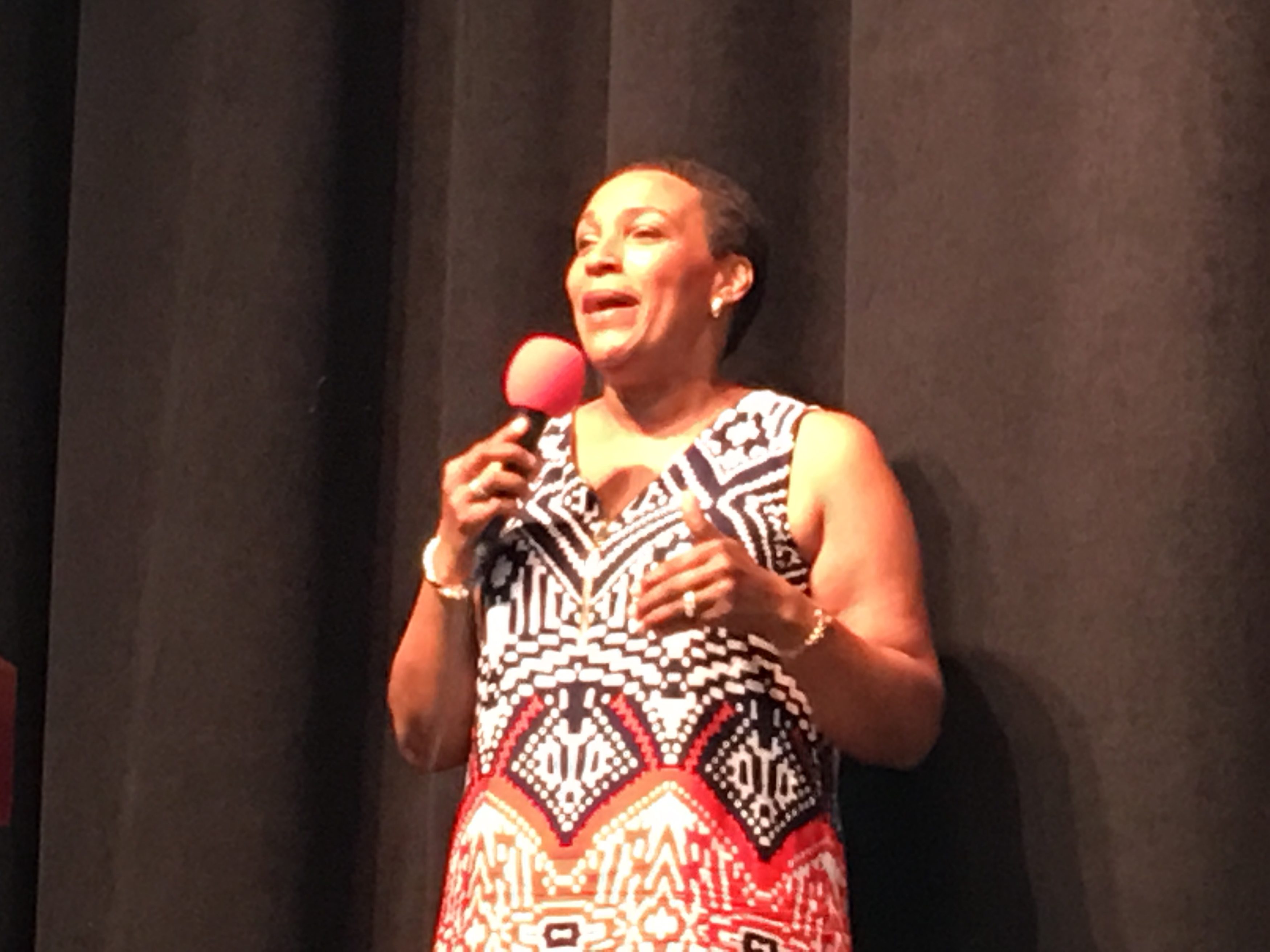 What if you called a candidate forum and only one candidate came? That was the dilemma the Baker County Press forum encountered Saturday morning, when its forum of candidates in Congressional District 5 was no-showed by all three Democrats, leaving Republican nominee Glo Smith with the crowd of roughly 200 to herself.
Rep. Corrine Brown was slated to attend, but with her plane landing at 10:30 a.m. in Jacksonville, half an hour after the forum began, she couldn't make the morning session.
Smith began with a hardscrabble personal narrative, and ended telling those in the crowd about God told her to run for Congress.
Smith grew up in the projects; her mother worked hard, and her family dealt with pressures that others can't imagine, including her mother and grandmother having babies at the same time.
Her grandmother died, and Social Security checks after the adoption of other family members allowed Smith to move into a "thriving black neighborhood."
There, she had a support system.
She ended up married, with four children, and a career working in social services, including mental health the child welfare system.
"My stepfather came from Trinidad and Tobago, and he understood that anybody could come to our country and make it."
Smith realized in 2013 that she could "not have someone like Corrine Brown represent [her] anymore."
God "called" her to run against Brown. She lost in 2014, but she's back again, running in a more conservative and rural district, yet still divinely ordained.
FloridaPolitics.com caught up with Smith after the event, to get clarification on the divine call to run.
God's voice "was an audible voice," Smith said, "with a sweet sound."
"God showed me he had a plan for me," Smith said.
FloridaPolitics.com got Rep. Brown's reaction when she showed up a bit later on.
"God and everyone is praying for me," Brown said. "I don't think God brought me this far to leave me now."
Brown then pivoted to a criticism of Smith.
"If this is a Democratic district, why not run in Crenshaw's? Why is it you don't run where you live?"
Indeed, Smith is registered with the state of Florida in Fleming Island, which is not part of CD 5.