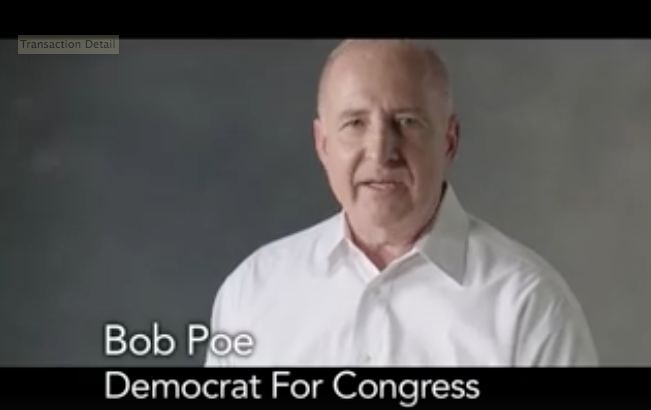 A new commercial from Democratic congressional candidate Bob Poe is headed for TV in Orlando declaring that he's avoiding owing anything to special interests by funding his own campaign.
Poe, a self-made millionaire businessman from Orlando and a former chairman of the Florida Democratic Party, has poured more than $1.7 million into his campaign for the Democratic nomination in Florida's 10th Congressional District. When he announced his candidacy in January he said he would use his own money to match donations dollar-for-dollar, but that proved insufficient, and he's been matching about $10 to $1.
The new commercial succeeds two in which Poe attacked the apparent front-runner in CD 10, former Orlando Police Chief Val Demings. Also running in the Aug. 30 Democratic primary are state Sen. Geraldine Thompson and lawyer Fatima Rita Fahmy. The winner would face Republican nominee Thuy Lowe in November.
"We know special-interest money controls Congress. And nothing will change as long as they're in control," Poe says in the new commercial, looking straight into the camera. "That's why I'm funding my own campaign. I'm Bob Poe. I don't owe the special interests anything. And I never will."
He then goes on to list a few issues in which he intends to ignore special interests: taxing Wall Street, getting illegal guns off the streets, and stopping police brutality.
"So long as special interests control how Congress works, you'll always come in last," Poe concludes.