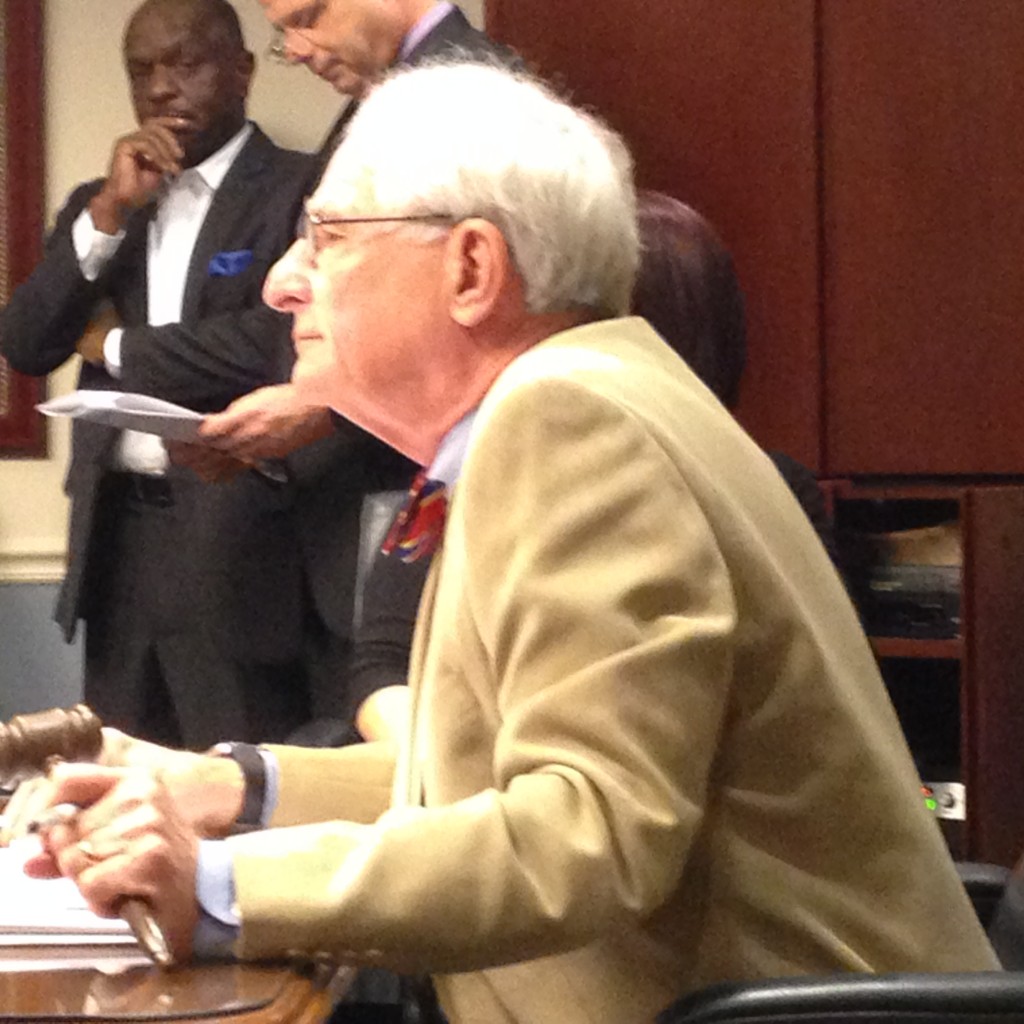 Though two former Jacksonville City Council presidents, Bill Bishop and Stephen Joost, went to the press in opposition to County Referendum 1, which would authorize the extension of the half-cent sales tax through 2060 to deal with the $2.8 billion unfunded actuarial liability on public pensions, five more came out in support of the measure Thursday.
Former City Council presidents Richard Clark, Daniel Davis, Bill Gulliford, Kevin Hyde and Jack Webb issued an endorsement of the plan Thursday, via the "Yes for Jacksonville" political committee.
"As former presidents of the Jacksonville City Council, we know all too well the financial challenges that the City of Jacksonville has faced over the last decade.  Each of us has faced the challenges presented by this large — and growing — unfunded liability," the statement reads.
While "there is no perfect solution," most options are "not viable," and to solve the unfunded liability, the referendum is the best available solution.
"County Referendum Number 1 provides further reform, closes the funds that got us into this mess and provides a dedicated revenue source to pay down the unfunded liabilities. We have evaluated other options for a "fix" and we are convinced that this plan, 'Yes for Jacksonville' is the most equitable and predictable solution. We urge residents of Duval County to vote yes on August 30th and put this issue in our rearview mirror," the pols assert.
All of them have been assets to Mayor Lenny Curry.
Clark was a useful surrogate during the weeks before Curry's election.
Davis, in his Jax Chamber role, has been an ally.
Gulliford helped Curry get over with beaches voters, and also has helped make the case for the referendum to skeptics out there, who see the pension issue as one for the other side of the ditch.
Hyde and Webb were both part of the mayoral transition effort.
Curry, when asked Thursday about the comments of Bishop and Joost that the plan was "taxation without representation" and that Alvin Brown never would have let it see the light of day, was dismissive — not just of the comments, but of the men making them.
Curry was emphatic, wondering "where were they" for the last eight months, calling both of them "part of the problem."
"They ignored it," Curry said.
When asked if the play of Bishop and Joost was "political payback," Curry said he didn't know their motivation.
"My reaction was: who? I don't have time to psychoanalyze the motivations of two former politicians," Curry said.
"Their answer is to raise the millage rate. One even said a new sales tax."
That shows, Curry said, how "uneducated" Bishop and Joost are on the issue.