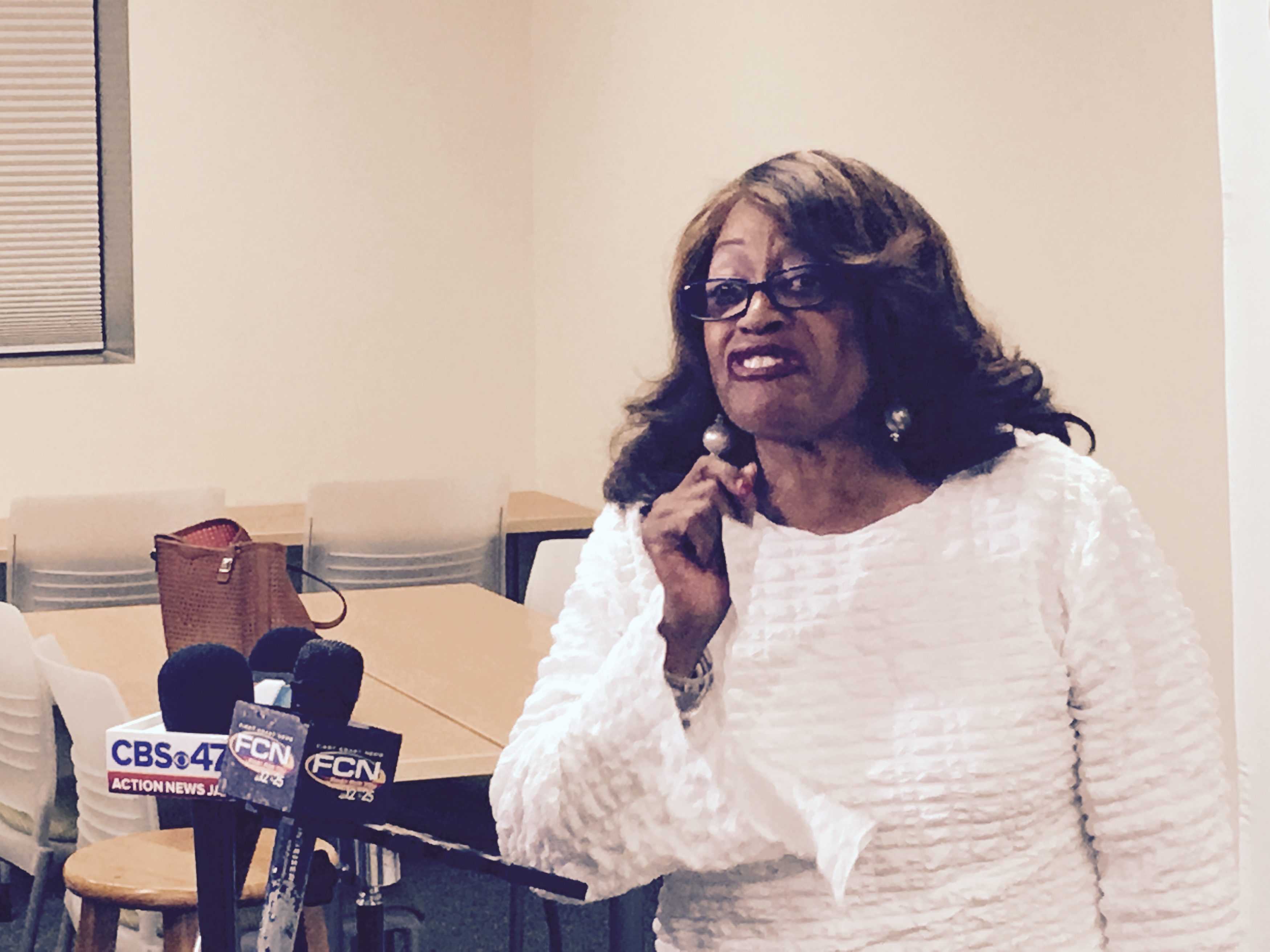 On Saturday morning, U.S. Rep. Corrine Brown attended a breakfast fundraiser for her re-election campaign headlined by Martin Luther King III.
Unfortunately, not everyone who expected to be at the event was there.
Virgie Coleman, a 99-year-old woman Brown met during a visit to the Lane Wiley Senior Center where Coleman volunteers three times a week, was not there.
Why does Coleman's absence matter?
Because Brown, after taking photographs with Coleman, told the almost-centenarian that she would be picked up Saturday morning for the breakfast. Coleman says Brown told her a limousine would pick her up at 9 a.m..
Coleman woke up at 5 a.m. to get ready.
"I was on time, bathed, dressed," Coleman said.
She dressed  in her best outfit, one appropriate for meeting dignitaries. She put on pantyhose and everything else a woman of her generation might wear when dressing to impress.
However, as 9 a.m. rolled around … and then 10 a.m … and then 11 a.m., it became clear Congresswoman Brown would not deliver.
Twenty-five people waited to see Coleman picked up.
But, like Coleman, they were left disappointed.
Coleman says she gave Brown's "secretary" her phone number. Brown didn't call.
Coleman, who has been a Democrat her entire life, told FloridaPolitics.com when we spoke with her that she still hoped Brown would fulfill her commitment.
Brown responded to this story on her blog Sunday.
"I promised Virgie Coleman – a wonderful volunteer at the Lake Wiley Senior Center — I would have a driver pick her up on Saturday to attend a special campaign breakfast event in Jacksonville," Brown wrote, adding that there was a "miscommunication within the campaign and [we] dropped the ball."
"I'm extremely sorry that we disappointed Ms. Coleman. I'm also very grateful that Ms. Coleman graciously accepted our apology," Brown added.
However, it wasn't quite that clean, says Jan Bartell, who was with Coleman on Saturday.
"She was promised to be picked up in a limousine for breakfast at 9:00 a.m., not by a stranger at two."
Brown did dispatch someone, Bartell claims, who was told to "pick [Coleman] up, get her something to eat, and drop her back home."
Corrine may deliver. But she clearly doesn't pick up.
"It was terrible. All those people waiting in the heat for three hours," Bartell added.