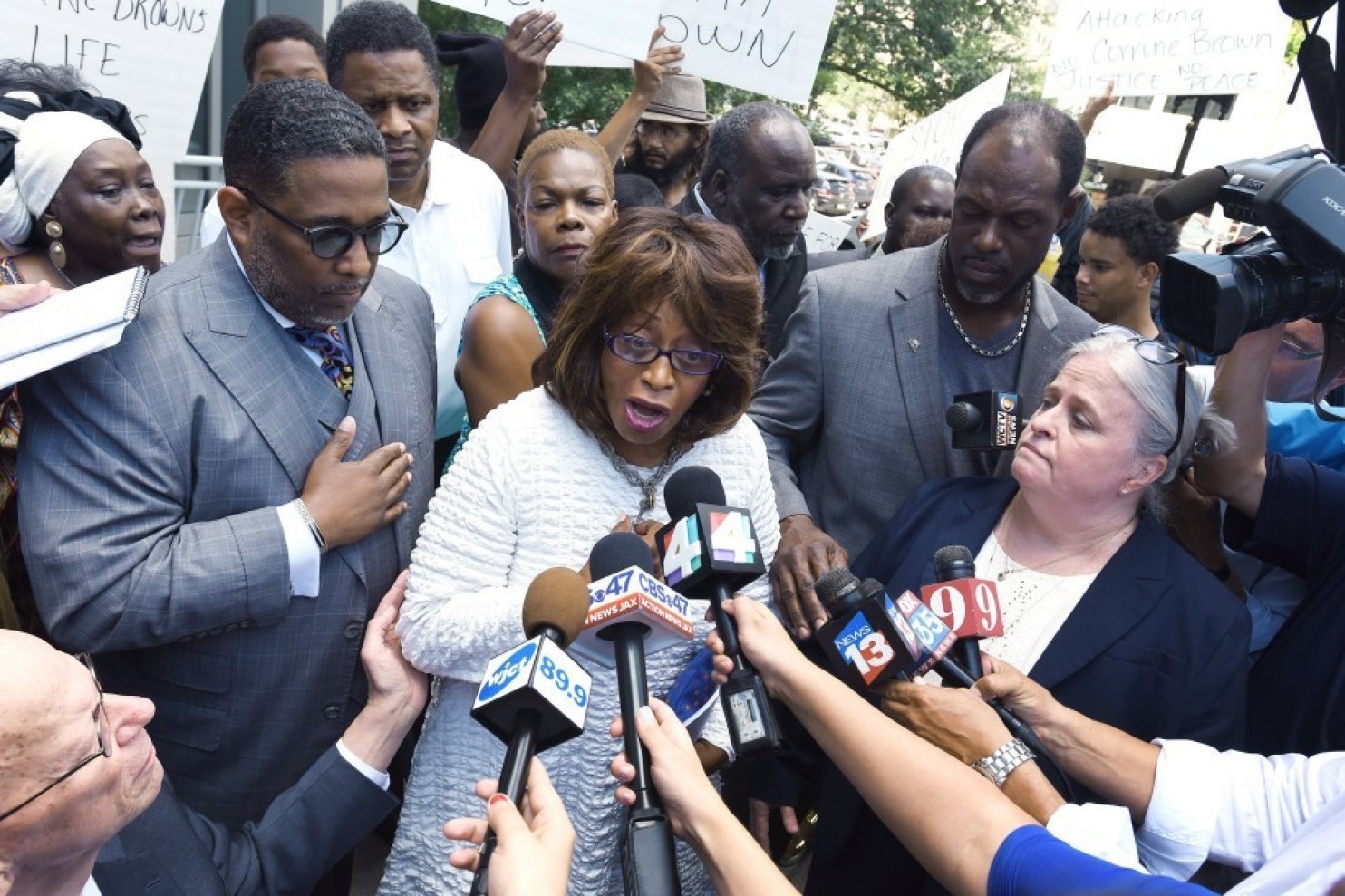 On Tuesday, Corrine Brown faced an increasingly familiar problem in her federal case.
What to do now that another legal team decided to separate from her, as her third set of lawyers did last week?
As it turns out, another continuance — to the November trial term — was granted.
And her lawyers were, in fact, allowed to withdraw.
****
Mark NeJame and David Haas filed motions to withdraw last week, citing a hostile dynamic between the NeJame Law Firm and the Jacksonville congresswoman of 23 years — and 22 indictments.
And the hearing was intended to resolve that motion, salient in the light of Brown's continually changing lawyers.
Going into Tuesday's hearing, Brown had already lost Bill Sheppard and Betsy White, then Greg Kehoe.
Haas, in testimony Tuesday in court, would not discuss the dynamic in open court, citing attorney-client privilege, preferring to do it "in camera."
NeJame said "this puts us in an awkward situation," noting that they moved so quickly to withdraw since they "realized there was a conflict."
The timeliness of the motion is part of the inquiry; the merits, another, said Judge James Klindt, noting the trial was supposed to commence Oct. 3.
"You are now the third set of lawyers who have appeared on behalf of Ms. Brown," Klindt noted.
Brown also has talked about financial woes plaguing her, as she attempts to assemble a "lean, mean team" to mount her defense in the One Door for Education case.
The hearing was moved to an "in camera" basis; the media was excused from chambers, during an hourlong discussion between Brown, her lawyers, and the judge.
The prosecution addressed the motion to withdraw. The government's concern is that the case has been pending for six weeks; the representation issue needs to be settled, with "realistic deadlines."
As well, Ronnie Simmons' lawyer, said the prosecution, likely will request a continuance.
Judge Klindt noted that this time frame to resolve the question of counsel is "unusual," but he is convinced of Brown's good faith in attempting to assemble a defense team in a timely way.
"This is just one of those cases where it may take more time than other cases for the representation issue to be settled," Klindt said.
Klindt was bearish on the concept of a court-appointed attorney, and likewise rejected the idea Brown was trying to represent herself.
Brown, said her attorneys, was going to require another one-month continuance until the November term, even as their motion to withdraw was to be granted.
The trial was set for Nov. 17 at 2 p.m.
She would be able to use that time to finalize her counsel situation.
The prosecution noted that Simmons' attorney would likewise want a continuance, and that there may be a conflict with his representation as well.
The next conference in this trial is Sept. 7 at 3 p.m.
Brown and her counsel are required to attend.
****
After the hearing, Brown and NeJame presented a united front, with NeJame saying the tension documented in the motion to withdraw was a dispute between friends … seemingly a far cry from the pitched language of the motion to withdraw.
NeJame added he and Brown "go back a long way," and that he is helping with Brown selecting representation that isn't so personally close to her.
"It's best for her not to have somebody she's so close with," NeJame said.
NeJame said, contrary to reports, that she does have enough money to bring on new counsel.
Brown, in comparison to previous media appearances of late, was cordial and politely answered questions from the press, saying that her campaign was going well.