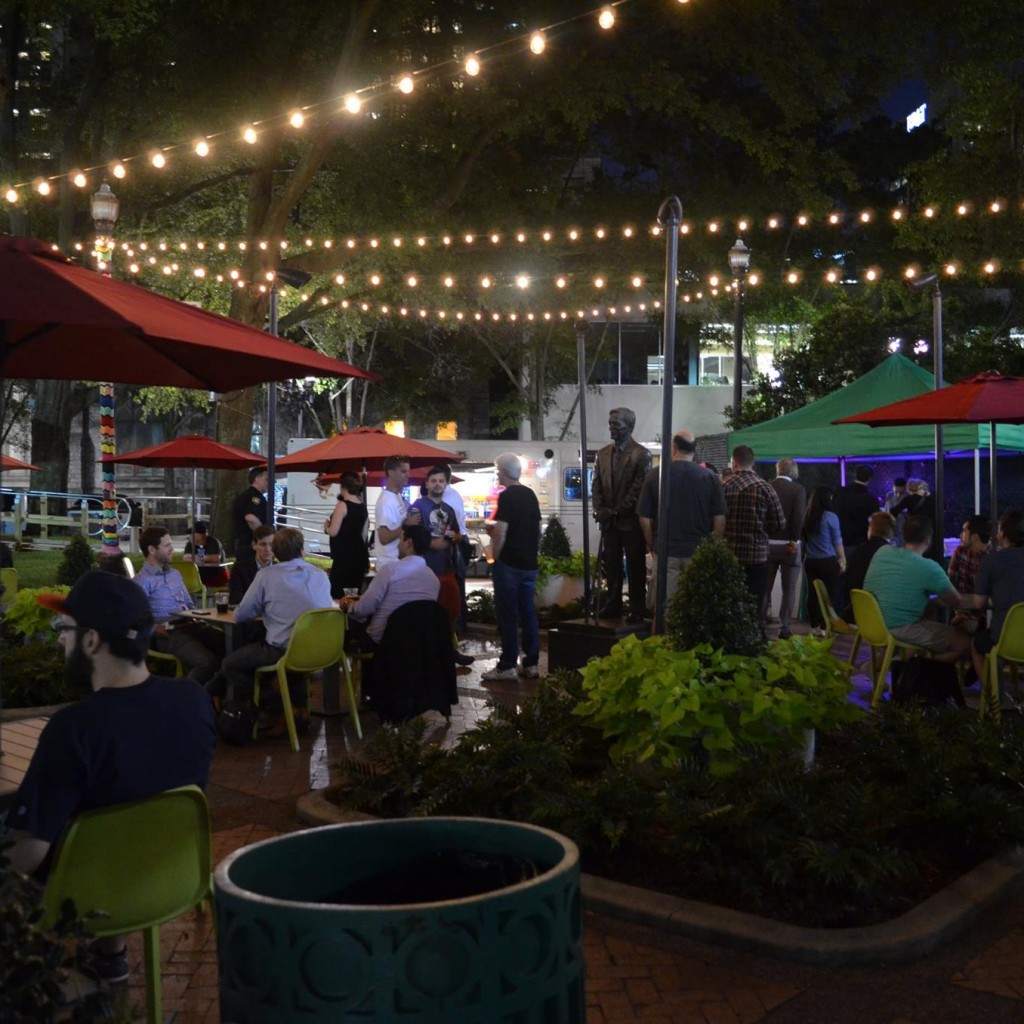 On Tuesday, the Friends of Hemming Park group got more capital for its operations when the Jacksonville City Council  appropriated $132,618.
Of that total, $74,618 went into a council contingency account, related to the Southwest Airlines allocated earlier this year, with the expectation a stage would be built.
Meanwhile, $58,000 was allocated for August and September, to close out the fiscal year.
Mayor Lenny Curry has requested a quarter-million dollars for the first six months of the new fiscal year.
There was pushback, with Councilman Aaron Bowman saying he'd have more confidence with new leadership down the road.
Council VP John Crescimbeni has "lost confidence in the current group," saying that $1,800 a day in programming and daily activities would be welcome at other parks in the city.
Councilman Bill Gulliford quipped that "we're right back where we started before," adding that council's "lack of expectation" created issues, especially related to misconduct in the park (which has included public drinking and public snorting of OxyContin, according to subcommittee testimony).
Councilman Al Ferraro claimed he was "misled," saying he didn't want to spend more taxpayer dollars without "cleaning the whole thing up."
The allocation passed 16-3: no votes included Crescimbeni, Ferraro, and Matt Schellenberg.