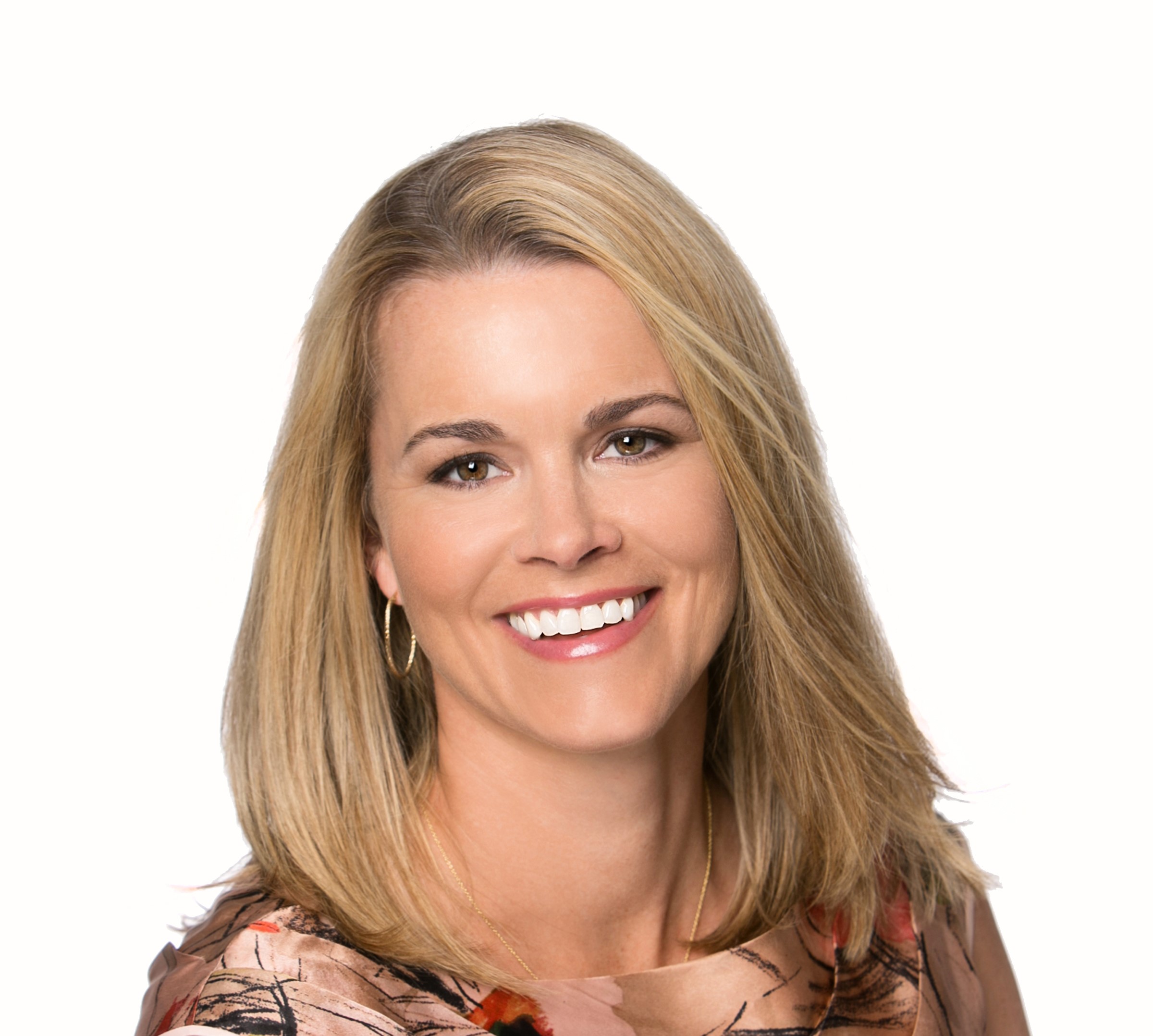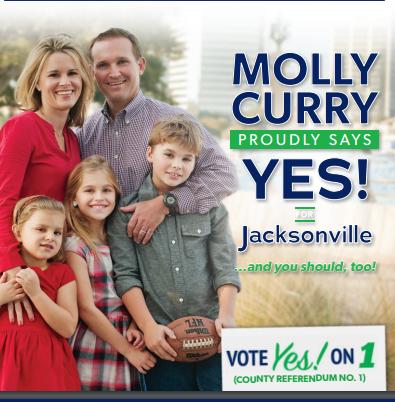 When it comes to the "Yes for Jacksonville" campaign, designed to authorize an extension of a current half-cent sales tax pending renegotiation of public pension benefits, the best argument arguably has been saved for last.
That argument: from the first lady of Jacksonville, Molly Curry, who makes the closing pitch in a mailer targeted to female voters.
Female voters, Republicans, Democrats, and NPAs alike will receive 50,000 of these mailers.
"Molly Curry proudly says Yes for Jacksonville," the flyer proclaims, "and you should too!"
Mrs. Curry notes that her husband, Mayor Lenny Curry, ran to "make Jacksonville even better and ensure that it was a place where our children would want to stay when they are grown." However, "crippling pension debt" is an impediment to that.
And County Referendum 1 — which would authorize the tax extension and stabilize financing for the $2.8 billion debt — allows the "best for our children and the city."
A "yes" vote, says Mrs. Curry, will allow the city to "begin reaching its full potential," and "will solve this serious challenge of our time without passing this burden to our kids."
It seemed inevitable, when the campaign promoting the referendum was launched, that Mrs. Curry would be the face of the closing argument.
Widely popular and seen as transcending politics, Mrs. Curry is not employed typically to message on political issues.
She did, however, have a powerful ad in the mayoral campaign, in which she introduced herself — and her husband — to Duval County voters.
That personal appeal had a great deal to do with GOP voters, especially those on the Southside and at the Beaches who had supported Alvin Brown four years before, coming home to the Republican Party.
Much of the last-minute argument for "Yes for Jacksonville" has had to do with ensuring a secure future for generations who have yet to become adults.
There has been a mailer to that effect already.
But this mailer is the closer.