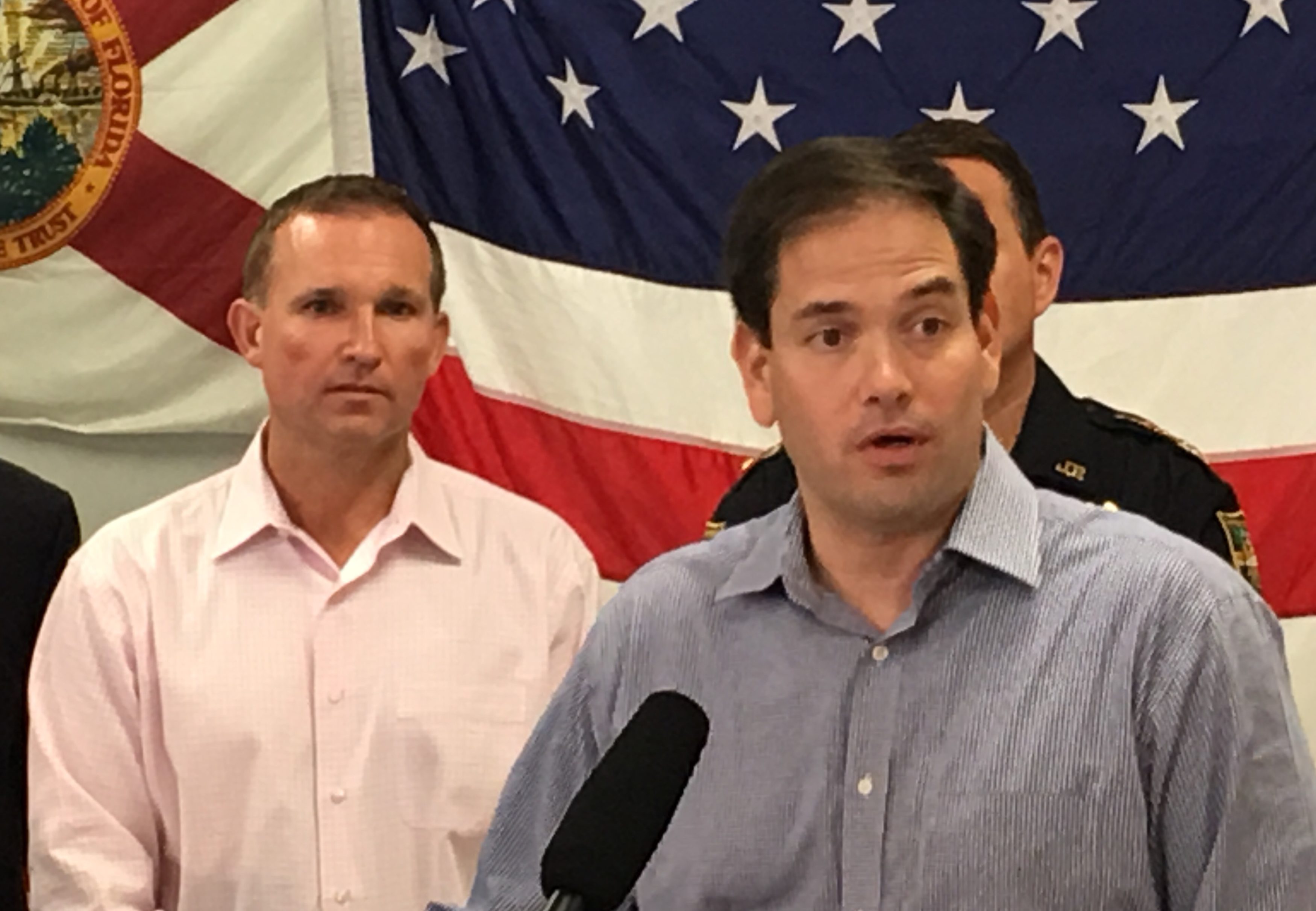 At a Jacksonville GOTV event Saturday, Sen. Marco Rubio rolled his sleeves up and delivered a populist message designed for the general election.
Rubio's take: his likely general election challenger, Rep. Patrick Murphy, has never had to work for anything.
"Patrick Murphy — you don't know a lot about him, but you soon will," Rubio vowed to a crowd that included a few members of the city council, the sheriff, the mayor, and CD 4 candidate Hans Tanzler.
"Success for Patrick Murphy was decided on the day he was born," Rubio said, noting that Murphy "went to the best boarding schools in America,"
The hits on Murphy were oddly reminiscent of attacks on patrician Republicans by Democrats in years gone by.
Florida, said Rubio, "can't afford someone who doesn't understand what it's like to work hard."
Rubio, calling Murphy a "fake CPA" and "completely unaccomplished … one of the most ineffective members of Congress," quipped that Murphy's biggest decision "was to use the Black … or Green American Express card."
The senator believes that these attacks on Murphy will reach the great middle.
"Plenty of people are not signed up for either party because they find the whole thing messed up," Rubio added.
After the event, Rubio doubled down on his charges, describing his his working-class roots and knowledge of "what it's like to owe $100,000 on student loans" as a natural connection to "families struggling to pay [their] bills," and a contrast to his Democratic opponent, who has "never earned anything in his own right" and "never struggled a day in his life."