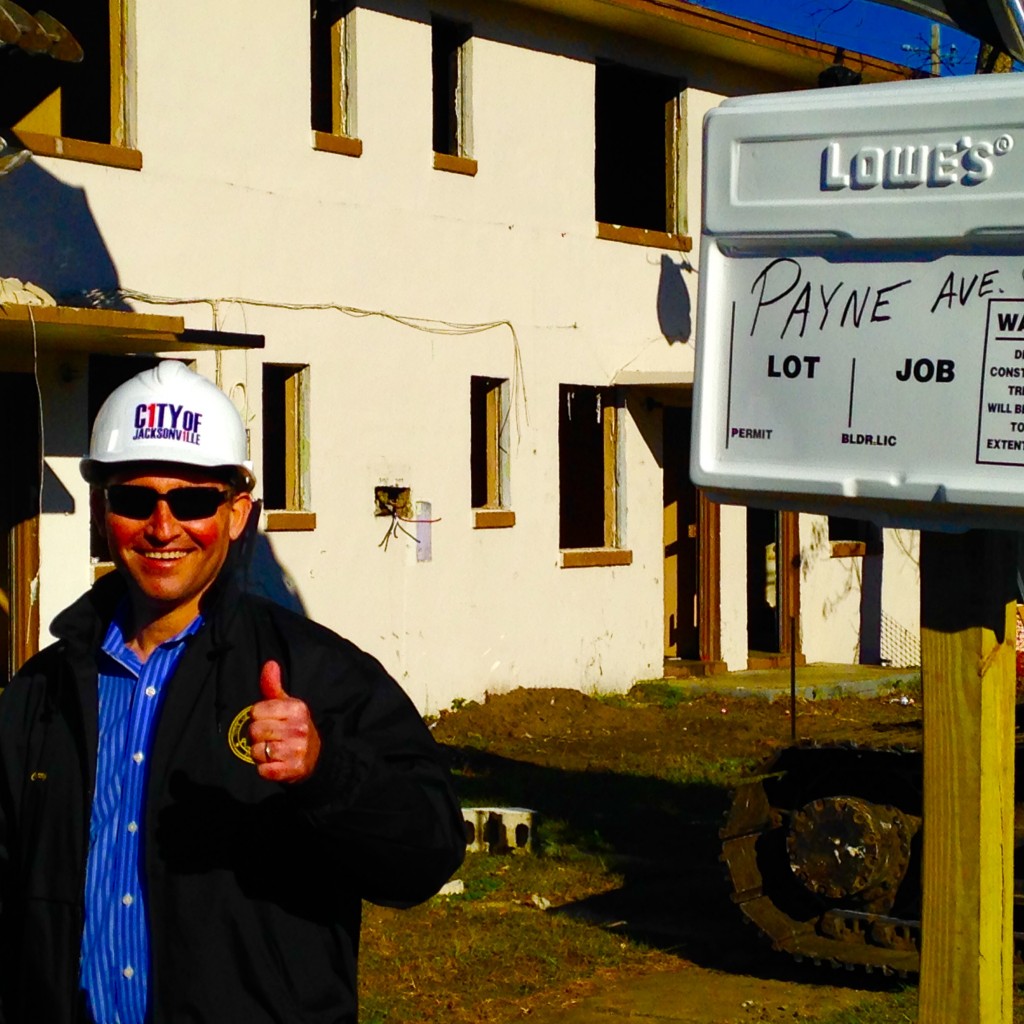 The last eight months in Jacksonville politics have been dominated by one referendum.
County Referendum 1, which would allow Jacksonville to extend a current 1/2-cent sales surtax past its sunset and to dedicate it to a $2.8 billion unfunded pension liability, is that referendum.
Mayor Lenny Curry and his political machine have done everything they could to sell it.
A $2.1 million marketing budget. Assembling a bipartisan coalition that brought together the downtown elite, labor unions, and pastors. And lots and lots of town halls and public appearances, some of which went more smoothly than others.
Curry, to use a football metaphor, stood tall in the pocket. He took hits when they came in.
But by and large, until the very last minutes of the game, there wasn't a significant pass rush. The critics came out … in mid to late August … to oppose the measure.
Former members of the Jacksonville City Council, such as Bill Bishop and Stephen Joost. The loyal opposition of the Concerned Taxpayers group. And, eventually, Rep. Mia Jones, Sen. Audrey Gibson, and the Duval County Democratic Executive Committee.
They criticized tactics, such as a flyer indicating support from Jones and Gibson, who have said their support extended to offering the measure up for a referendum, not the measure itself.
And they criticized the proposal itself, arguing for a millage hike or an immediate sales tax, rather than the deferred financing scheme of the tax that kicks in in 14 years.
Mayor Curry said they didn't have a plan to solve the issue, and were offering "academic" solutions.
Sunday was the last stand for the opposition: represented via a rally at Hemming Park, staged on the west side of the plaza under the Skyway.
Turnout — at least for the first 45 minutes when FloridaPolitics.com was there — was not robust.
It looked to top out at roughly 30 people during that period, though it's conceivable many more people could have showed up midway through the rally.
As is often the case with promoters and events, there has been spirited disagreement on the count.
WJXT called the turnout "small," in a report that balanced opposition, support, and the most recent public poll that shows support for the referendum at 51 percent.
Rally organizer Andy Johnson, a state legislator from 1978 to 1982, claims otherwise.
"WJXT TV4 has been very slanted in their news coverage of Lenny and his sales tax. TV4 reported only 30 people at my VOTE NO RALLY today but I had more than 30 speakers and a crowd of more than 200. More than 100 people even at moments when the crowd was smaller. People were free to come and go," Johnson wrote on Facebook.
During the time FloridaPolitics.com was there, WJXT was the only other outlet covering the event.
Johnson contends there is a conspiracy to sell the referendum, one that encompasses WJXT, the Florida Times-Union, and Folio Weekly, all of which fail to see that this is "the most regressive tax ever in U.S. history."
Could the opposition to County Referendum 1 have put up more of a fight? Almost certainly.
The "Just Say No" trust raised $2,800. The Duval DEC sent out a mailer. And those opposed to the referendum placed editorials in, among other outlets, the Times-Union.
Readers of this site understand better than most the mechanics of politics.
If you are trying to defeat the best politicians in town, you don't go up against their smart bombs with a slingshot.
Perhaps the opposition to County Referendum 1 looks poised to fail not because the media didn't take it seriously, but because they didn't take their own effort seriously enough, starving it of resources until the information campaign in favor of the referendum was well underway.