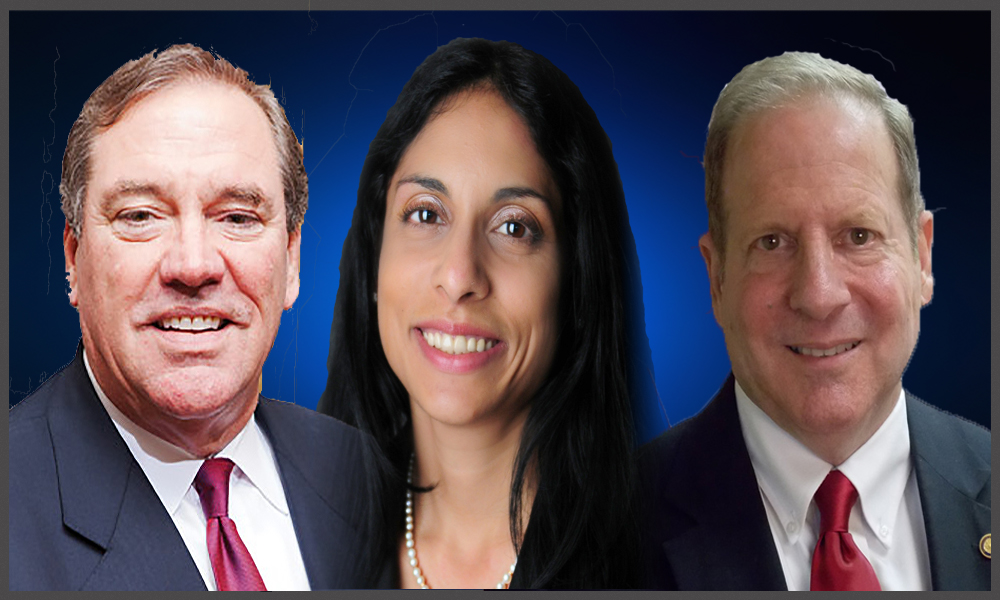 Recent redistricting makes the U.S. House seat from the eastern part of Florida's Panhandle one of the few nationally that are likely to flip from Democrat to Republican this year.
Democratic incumbent Gwen Graham cited the redrawn 2nd Congressional District's heavy Republican presence in saying she won't seek a second term. A physician, a former government lawyer and a former prosecutor are vying for the GOP nomination in the Aug. 30 primary.
The Democratic primary is between former Florida assistant Attorney General Walt Dartland and Steve Crapps, a former supervisor at the Department of Children and Family Services.
Four seats nationwide could flip from Republican to Democrat, but the 2nd District is the only one considered a safe Republican takeover, said Kyle Kondik, a political analyst at the University of Virginia Center for Politics. Overall in Florida, Democrats are likely to pick up a few seats in the state's heavily Republican delegation following district revamping that has unleashed one of Florida's most vibrant campaigns in several seasons.
The three Republican candidates — Dr. Neal Dunn, Mary Thomas and Ken Sukhia — all agree on the main issues of combating terrorism, strengthening law enforcement, immigration reform and improving health care. They've taken turns attacking each other for not being conservative or Republican enough.
One ad by Dunn tried to link Thomas, a former general counsel at a state agency, to former Gov. Charlie Crist, who switched parties and is now running for Congress as a Democrat.
Thomas has tried to assert that Dunn, a physician, is a supporter of President Barack Obama's health care overhaul because the group that represents doctors in the state-backed Medicaid expansion.
Dunn, 63, has the most cash on hand according to recent filings to the Federal Election Commission. Former two-term congressman Steve Southerland, who lost to Graham in 2014, has endorsed Dunn.
"The non-politician is in favor," Dunn said. "We have made advances in health care, but there are more obstacles in the way for patients."
Thomas, 38, is trying to become the first Indian-American woman elected to Congress. During Thomas' five years in Gov. Rick Scott's administration, she was the state's chief negotiator on many cases, including the 2010 Gulf of Mexico oil spill.

Her key endorsement has come from the House Freedom Caucus, a group of 39 conservative congressmen.
"The federal government is not taking actions on environmental, veterans and immigration issues. This district needs someone who understands all those issues and has the ability to get people on both sides together," Thomas said.
Sukhia, 63, is a former federal prosecutor with experience in immigration and drug trafficking cases. He also was an adviser to Florida's attorney general in challenging the constitutionality of the Affordable Care Act.
Alabama Sen. Jeff Sessions, who is Donald Trump's key adviser on immigration, has endorsed Sukhia.
"I'm the only candidate that has fought on the current issues and been on the front lines," Sukhia said.
Republished with permission of The Associated Press.