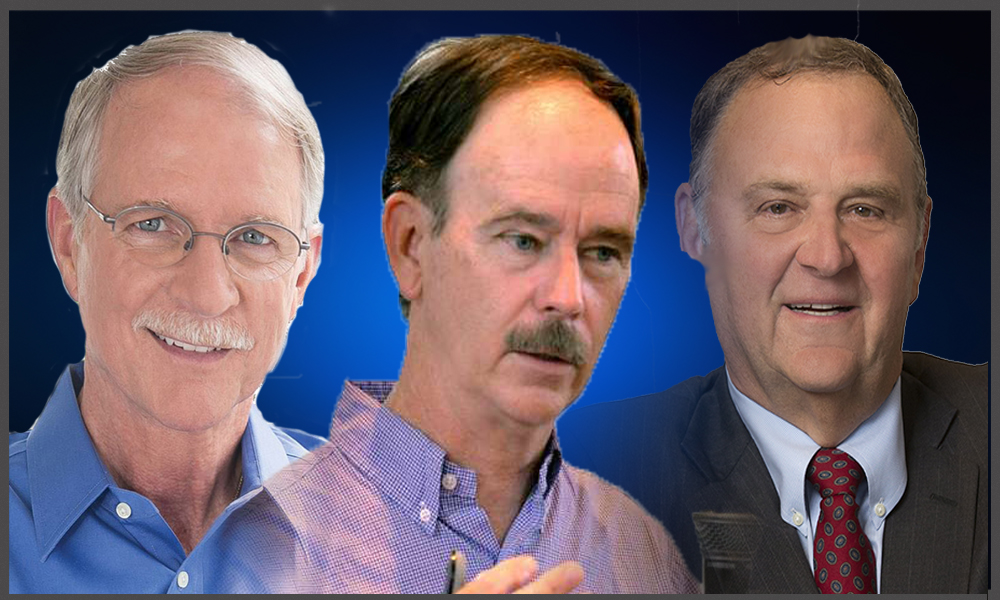 A former sheriff, a state representative and the son of a former Jacksonville mayor are the top candidates to replace Republican Congressman Ander Crenshaw, a longtime Florida political fixture retiring after eight terms.
Former Jacksonville Sheriff John Rutherford, state Rep. Lake Ray, and Hans Tanzler III, a corporate tax lawyer and former federal prosecutor who has never run for office, are seeking to replace Crenshaw. He was first elected to office as a state representative in 1972 and in 1992 was the first Republican elected as Senate president.
The winner of the Aug. 30 Republican primary is a lock to represent the firmly GOP district that covers parts of Duval, St. John's and Nassau counties. The victor will also be one of at least seven new Florida House members due to incumbents retiring or seeking other political pursuits in what is one the liveliest congressional election years the state has seen.
The candidates don't disagree much on policy. The differences are in tone and experience.
Rutherford says his 12 years as sheriff and 41 years in law enforcement make him prepared to handle national security issues. He points to working with the Department of Homeland Security on investigations and security planning. He also started a program in which his department could begin deportation proceedings against immigrants in the country illegally if they've committed crimes. He said that resulted in the deportation of nearly 2,300 people in Duval County since 2008.
He also represented the Florida Sheriff's Association before the Legislature, which he said taught him how to compromise.
"The beautiful thing about being sheriff, you're not a Republican, you're not a Democrat. You're just a sheriff for the people," he said. "I'm not an ideologue. I'm not going to let perfect get in the way of good. That's something I learned in Tallahassee: It's always about relationships."
Ray was a Jacksonville city councilman before winning a House seat in 2008. Many of the bills he's passed focused on economic expansion through expanded transportation, particularly ports. He noted that many have received bipartisan support and that he worked with colleagues from both parties from the beginning of the process.
"I didn't have to do that, but I worked with each one of them so they knew what it was I was trying to do and I had their confidence," he said. "It's not about a party, it's not about individuals, it's about how we get together and make it work."
Tanzler has presented a John Wayne-like image, talking tough and saying he'll go to war with liberals. In one ad, he rides up on a horse with a cowboy hat, a holstered rifle and the sound of a whip cracking. He tells President Barack Obama "and his gang" to "get out of our town."
"I've never run for office before. I tend to fit the definition of a conservative outsider," Tanzler said. "Some of the ads show that in spades."
Republished with permission of the Associated Press.