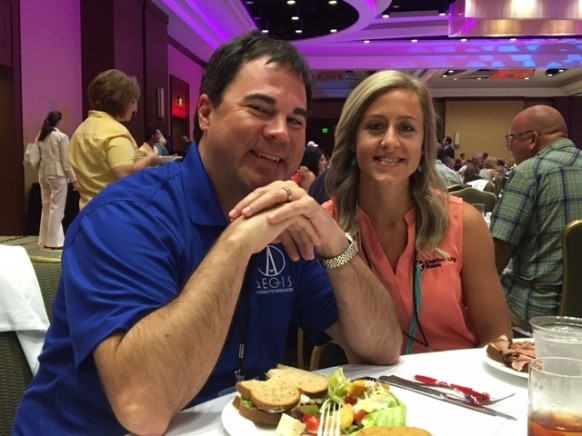 The annual Greater Tallahassee Chamber of Commerce Conference was held at the Ritz-Carlton in Amelia Island this August; if you have never attended, it is a solid get-together of North Florida's business, political, educational and health care leaders.
Master of ceremonies for the weekend, as in the 10 years that I been in attendance, was Gary Yordon. Gary oversees the agenda, sliding in a snarky joke or zinger at every twist and turn.
We get a well-deserved break from the world of academia bubbles, microaggressions, triggers and safe places, because when Yordan is behind the wheel, no one is safe, mainly elected officials.
Bravo, sir.
One panel, held by lobbyist Nick Iarossi of Capital City Consulting, weighed in on gaming in Florida, talking about what the future might look like. I noticed Nick likes to use the phrase "Class 3 gaming" a lot. By the end, Gary was giving him a good bit of hazing, calling Nick "pretty." To his credit, Nick did not blink an eye. Both are cool customers.
I like to think of the Chamber conference as the wedding reception of business.
Eh? What is this Family Guy-type of analogy you speak of? Let me explain.
At a wedding reception, you have all of your family and friends in one place. For a single occasion/weekend, you get to hang out with all of them morning, noon and night. The same goes for the Chamber conference, with elected officials and other community leaders all in one place to network. You can't escape.
That is the reason the Chamber leaves Tallahassee for the event. If we all stayed here, we would sneak back to our homes or offices.
Being out of town, everyone is together and focused, at least in theory. Now do you understand the reception analogy?
It's that one weekend where one can have a very broad view into the inner workings of our community.
The Chamber does a nice job with the agenda, creating a diverse tapestry of learning opportunities.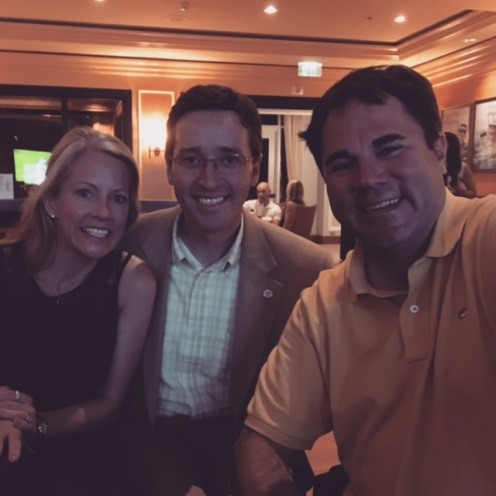 From artists to politicos to Florida State University President John Thrasher, there was a lot of information to take in. As the weekend rolled on, one thing was hard to ignore: The level of service provided by the property, the Ritz-Carlton.
Brooke Hallock, my Leadership Tallahassee classmate, ordered a Coke Zero with lunch. I casually mentioned the hotel was a Pepsi property. The server, a young lady, did not blink, took Brooke's order and — rather quickly — produced the requested Coke product, instead of something from Pepsi-land.
"After all, it is 'the Ritz,'" Brooke chimed in.
One morning, I saw employees gather by the pool with their manager, who led them through a lively discussion of customer service and professionalism. They are truly 100 percent committed to delivering rock-solid customer experience to everyone visiting their property.
Taking with William Smith of Capital City Bank, he mentioned they perform a weekly stand-up at the bank similar to the Ritz. I thought that was cool.
At Aegis, we have a similar approach to meetings; making sure the lines of communication remain wide-open between clients and team members.
William also asked me if I noticed that the doors of the elevators are always open at the lobby level?
No, I did not notice until William said something. But isn't that how it should be?
It's the little things in life, ya' know; they really do mean everything.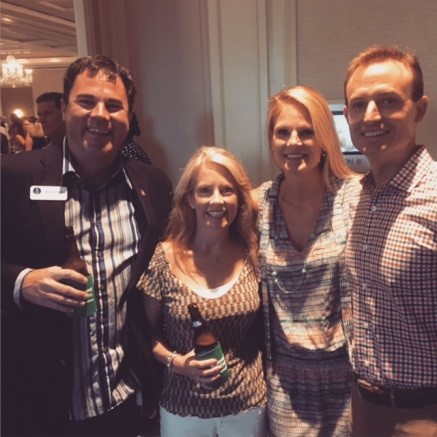 Another experience, this time in the restaurant, in which Mrs. Dowling was less-than-thrilled with her entrée.
The manager got down on one knee, eye-to-eye with us. She professed her most sincere apologies. As a manager, it honestly seemed as if she had let us down personally, taking the situation (perhaps a bit) too seriously.
We politely refused her offer of a complimentary dessert or beverage, which she took as a sign of our continued dissatisfaction — which was not the case. The fact was, we had been already overserved and overfed.
The manager followed up by wanting to comp the entrée, and later the director of catering called to offer additional niceties, which we humbly and respectfully declined.
The Ritz is a shiny (and hard-to-miss) reminder that we should always take first-class care of both clients and constituents, no matter what your business. If you fail to do so, someone else is out there ready to take up the slack.
Ritz Carlton's logo is a lion and crown, representing elegance, refinement and nobility. Mission accomplished; thanks for a great and noble customer service experience.
___
Blake Dowling is CEO of Aegis Business Technologies. His columns are publishing by several organizations. You can reach him at [email protected].