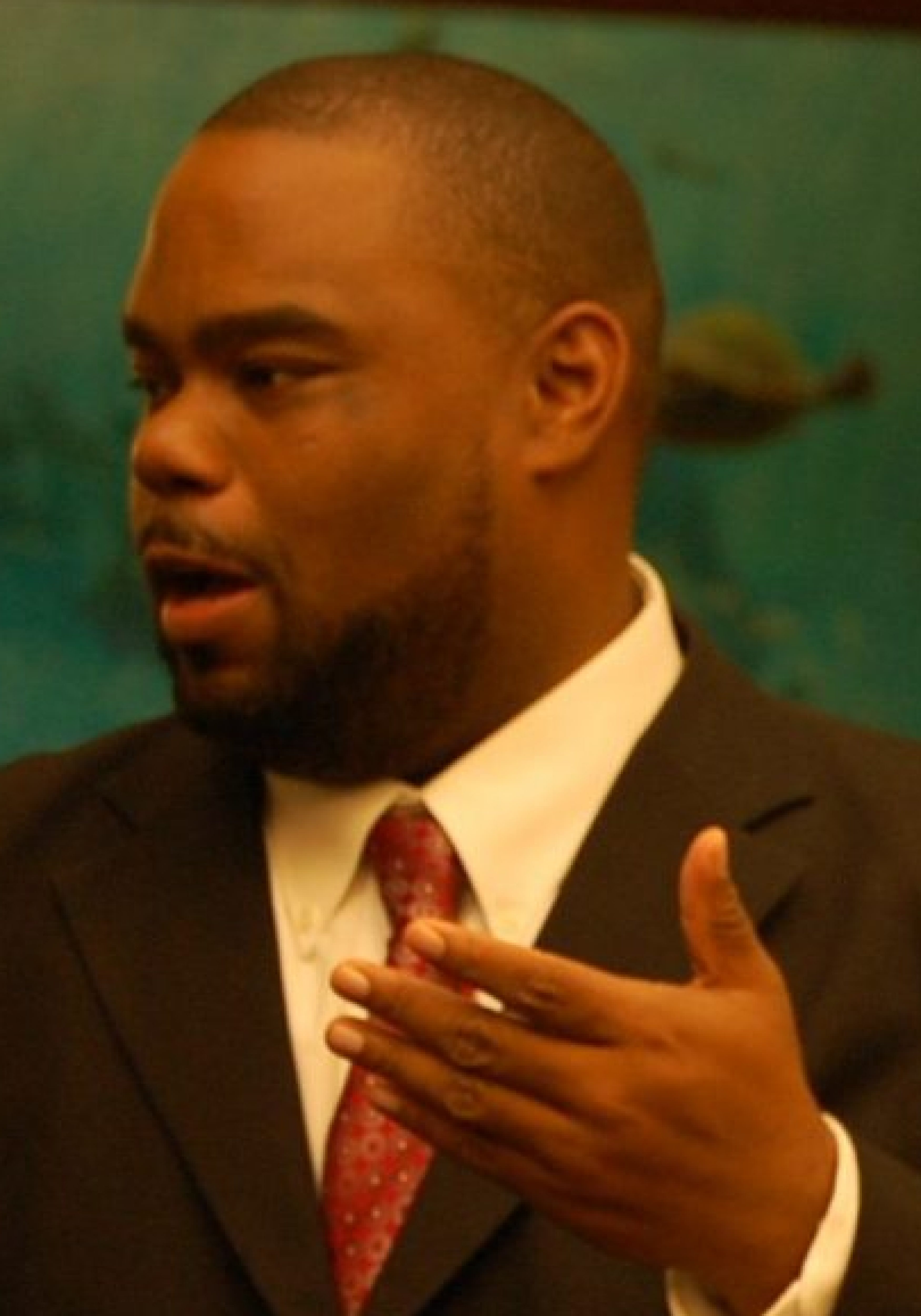 Sen. Dwight Bullard easily defeated his Democratic opponents, receiving nearly half of the vote in Senate District 40.
The Cutler Bay Democrat will now head into November, where he will face Rep. Frank Artiles.
According to unofficial election results, Bullard received 49 percent of the vote. Ana Rivas Logan came in second place with nearly 25 percent of the vote, followed by Andrew Korge with 23 percent of the vote.
Rivas Logan's second-place finish is notable since she suspended her campaign in July. At the time, she said she made the decision after the race "changed at the end of qualifying" and had "a major impact on … path forward." Last week, however, the Miami Herald reported Rivas Logan supporters were at early polling locations handing out literature supporting her bid.
Korge, the son of a prominent Democratic fundraiser, switched districts in June from Senate District 39 to Senate District 40. The last-minute switch set him up for a primary against Bullard.
In June, Sunshine State News reported Korge offered Bullard $25,000 if he would move to a different district. The website reported Bullard would have none it, and in July prosecutors opened an investigation into the case.
Prosecutors cleared Korge of any wrongdoing, and noted that evidence showed Bullard had previously contacted his campaign about fundraising assistance before the offer was made.
Although he is well known in the area, Bullard's win comes amid controversy of his own.
He was ordered by the state to pay $2,000 in fines for filing faulty campaign finance reports. He had been charged with failing to fix incomplete reports in 2015 and 2013. The Florida Elections Commission said since he knew of the problem and failed to act, he was in "willful violation" of the law and fined him $1,000 each for the two reports.
Artiles, who did not have Republican opponent, has already raised $448,783 for his official campaign. He ended the last reporting period with $182,950 in the bank.
Bullard, by comparison, raised $153,569 ahead of the primary, and had just $50,076 in the bank at the end of the last reporting period.
Last updated on August 30, 2016