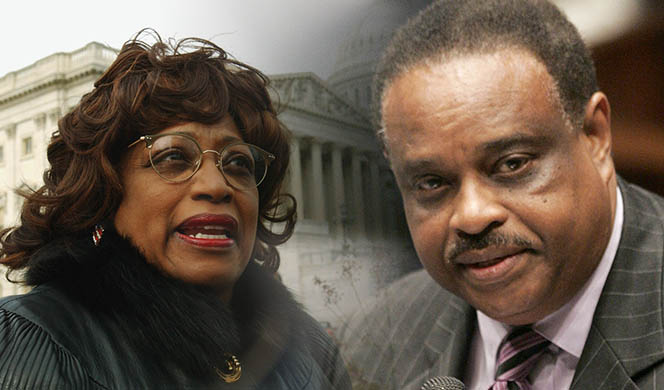 The Corrine Brown era is over in Congressional District 5.
Brown won two counties: Duval and Columbia.
Lawson won everywhere else.
Former State Sen. Al Lawson defeated the 12-term incumbent and L.J. Holloway on Tuesday, with a margin of 47 percent to 40 percent.
This seemed to be a race that could go either way, with the power of Brown's incumbency and presence up against Lawson, a political lifer who has been adept with walking the Blue Dog Democratic line.
Heading into the vote, Lawson felt optimistic, telling this reporter earlier in the month that he was up eight points against Brown in Duval County. Meanwhile, a highly placed local Democrat talked to FloridaPolitics.com Tuesday morning, spotlighting an internal poll that had Brown ahead district-wide.
Lawson benefited from GOP support, including money from Jacksonville Republican stalwarts (such as Peter Rummell) and introductions being made of the candidate to media by Susie Wiles, the Florida co-chair of the Donald Trump campaign.
Brown, meanwhile, was hamstrung by legal issues. Before deciding to run for re-election in the re-drawn CD 5, Brown challenged the new map in court, saying Jacksonville and North Florida had "nothing in common" in terms of the "communities of interest" that linked her old district.
After deciding to run for re-election, Brown and her chief of staff were hit in early July with a 24-count federal indictment regarding the allegedly fraudulent One Door for Education charity.
The legal battle shadowed Brown in dealings with the media, and in debates and forums. Brown's contention that the media should let her work speak for her was not taken seriously by the press.
Meanwhile, Lawson — unlike Brown — was on television in the Jacksonville market.
With all of these factors working against Brown, Lawson was able to get traction.