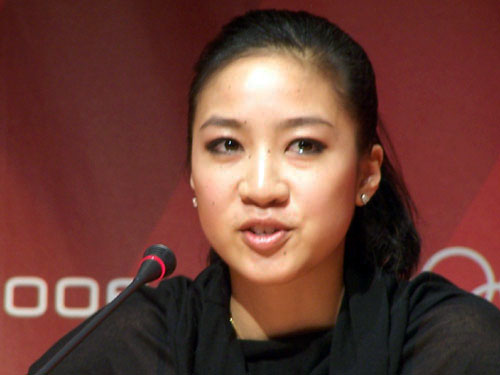 Olympian Michelle Kwan is regarded by many as the greatest figure skater in U.S. history.
In the 2016 campaign, she isn't trying to win medals or accolades for herself; rather, her goal is to help Hillary Clinton win the White House.
And to that end, Kwan serves as a surrogate outreach coordinator for the Clinton campaign — and that role includes a swing through Northeast Florida on Wednesday and Thursday, where she will make a series of strategic stops in St. Augustine, Gainesville, and Jacksonville.
Kwan's Wednesday includes two voter registration events: a noon staging at Flagler College, followed by a 2 p.m. event at the University of North Florida's student union.
Kwan also will be at a 6:00 p.m. "Young Leaders Happy Hour" at Spliff's Gastropub in Downtown Jacksonville.
Thursday finds Kwan in the Gainesville market for her first two events: a noon voter registration event at the University of Florida's student union, followed up with a 2 p.m. phone bank event at 4056 W. Newberry Road.
Kwan closes out Thursday at 6 p.m. with an office opening on Jacksonville's Northside at 5238 Norwood Ave.
Kwan joined the Clinton operation last June as a full-time staffer.