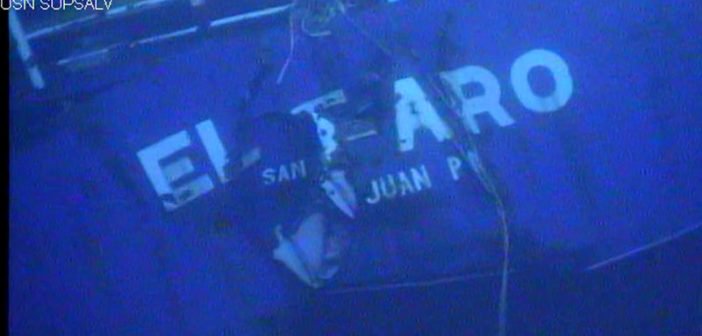 In the Jacksonville City Council Neighborhoods, Community Investments, and Services Committee Monday, a measure was approved to rename a local park as a memorial to the El Faro victims.
The renaming of the Dames Point Park was described by bill sponsor Al Ferraro as "so much more than the renaming of a park."
Tote Maritime will refurbish the park and add a memorial, reviving what Ferraro described as a "blighted area."
There will be a re-dedication ceremony Oct. 1.
Other council members spoke up.
Councilwoman Joyce Morgan noted that she had a church member who was on that ship.
Councilman Tommy Hazouri, as did Morgan, added his name as a co-sponsor.
And the rest of the committee followed, before unanimous approval of the bill, which will likely be approved by the full council Sept. 27.
The El Faro sunk in the Atlantic Ocean last fall, after the ill-advised decision to embark into transit during hurricane conditions.
****
Not everything was quite so convivial Monday morning.
After an expansive discussion, a bill was deferred by the NCIS committee to tighten up penalties on false residential and commercial burglary alarms. Of the 45,000 alarms in Jacksonville yearly, a staggering 98 percent are false, taking up 18,000 manpower hours.
The bill tightens up penalties on "false burglary alarms," said bill sponsor Hazouri.
Alarm users and contractors will have to register with the city, and repeated false alarm offenders will have to take an "awareness" class.
The bill summary asserts that the "ordinance stiffens the penalty provisions for false alarms, as the current provisions are insufficient to compel payment of citations."
"Currently six false alarms are permitted before a $25 citation is issued for false alarms seven-12 within a 12-month period; if a 13th false alarm occurs, the registration for that alarm is revoked and it may not be used until the system is serviced and recertified with a new $25 registration fee," the summary continues.
"The new bill would allow two uncharged false alarms, then impose civil penalties of $50, $100, $250, and $500 for the fourth through sixth false alarms, after which the JSO would cease responding to alarms at that address, except for panic or robbery-in-progress alarms (which would incur $500 fines for each false alarm)," the summary adds.
Amendments were considered, with Councilman Bill Gulliford wanting just one uncharged false alarm; Councilman Danny Becton deemed the Gulliford proposal "tremendously punitive."
"With 17 years of having an office building," Becton said, "I can say one or two happens … it's not always about faulty equipment … it would definitely get punitive to the small businesses out there."
The amendment failed.
Councilman Garrett Dennis noted the yearly alarm registration renewal clause unduly penalized the elderly living alone, saying the burden should be shifted to alarm providers.
"They have ways to make sure that customer is up to date," Dennis said.
Councilwoman Morgan added that the renewal should be automatic. Gulliford countered that the burden should be shifted to the user, and for elderly people, family members should "step up" and fill out the registration.
Councilman Reggie Brown then pushed to defer the bill, saying there were too many unanswered questions, and that it needed more workshopping.
Hazouri noted that he had been working on this bill all year long.
"This thing can go on and on," Hazouri said, noting that two more committees would consider this bill.
The deferral push continued, however, with Brown urging for more "time to look at this" and urging for input from the office of general counsel, which expressed an interest in reviewing the bill.
And, by a vote of 3 to 2, the deferral motion passed.